Samsung Networks is deploying small cells in large volume for indoor coverage for Mukesh Ambani-led Reliance Jio, which is set to have 99% population coverage soon in the country, according a Samsung executive.
"We have seen drive happening on indoor small cells. But that doesn't mean that outdoor isn't happening. Outdoor is happening at a good speed basis the site availability and so on… We will continue to expand on this piece of the network [indoor] because there are places where it's more value to go that way," Srini Sundararajan, Senior Vice President and Head of Networks Business at Samsung India, told ET.

"Jio tells us what their network requirements are, and we support…indoor always volume looks larger because devices are smaller and are easy to deploy and are self-configured," he added.
Samsung Networks had earlier this year obtained a new 4G LTE network expansion contract from its sole customer in India, Reliance Jio, to increase the telco's 4G network penetration from around 75% to 99% by Diwali this year.
The South Korean company is the sole 4G equipment provider to Jio with contracts to supply wireless base station equipment for over 140,000 sites for pan-India coverage last year, ET had earlier reported.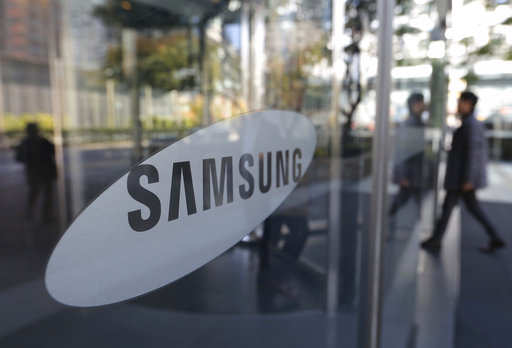 Image courtesy of Economic Times Telecom (India)
…………………………………………………………………………………………………………………………………………………………………….
Sundararajan said that Jio is expanding its networks for both coverage and capacity needs in the country. "It has to be both. There are still parts of the country we need to increase the coverage. Some of the hilly areas or remote areas. For every project, there is a certain percentage of sites for coverage and a large percentage is for capacity," he added.
For capacity, Jio has started commercial deployment of massive mimo technology in areas where it is not able to add new sites easily.
In addition to 4G wireless equipment, Samsung is also providing packet core technology to Jio. The executive said that the virtualised packet core will play a crucial role in the 5G scenario.  Samsung is currently preparing to conduct 5G field trials in New Delhi in the first quarter of the next year, and is working closely with the Department of Telecommunications (DoT).
"We have a lot to offer similar to what we did on 4G, and which is why we said that we will partner with the DoT. We are directly partnering with the DoT to ensure that we listen to the needs of the government," the executive said.
He added that the government's involvement in these 5G field trials is very crucial for the successful commercial roll out since there will be 5G use cases that will have "societal value" along with the business value.
"The government is very proactively enabling and promoting to grow the 5G network. They are very aware that it is the ecosystem, and not just a vendor or operator. So they tend to bring different players into it to ensure that we are able to provide a high-value system for the country," he added.
Samsung will be conducting the trial using the millimeter wave (mmwave) spectrum even as other vendors like Huawei plan to conduct trials in the mid-band.  Sundararajan said that the millimeter wave band will offer a large chunk of spectrum that can result in uses cases like fixed wireless access (FWA) with huge capacity for data services. "We need to have the technology in the mmwave to enable the true vision of the government," he said.
Samsung is currently doing 3.5Ghz trials in the mid-band in South Korea, and in the US, we are doing mmwave trials. "We are technology agnostic, but use cases will drive the adoption of one of these bands," he said.
References:
https://telecom.economictimes.indiatimes.com/news/samsung-deploying-small-cells-in-large-volumes-for-jios-indoor-coverage-networks-head/66555444?photo_id=65769267
Reliance Jio Blankets India with Inexpensive 4G Service; Where are the Profits?
India Selects Cisco, Samsung, Nokia, Ericsson for 5G trials; Bars Huawei and ZTE
India's DoT Creates Dedicated 5G Technology Test Bed after Ericsson 5G Demonstration
Global mobile operators will be using small cells to expand the indoor coverage and improve network capacity, improving the quality of telecommunication. Small cells can divert 80 percent of data traffic in crowded areas. Increase in hotspot capacity will make up for areas not covered by macro cells (both indoor and outdoor) to improve network performance and service quality.
Kelly Hsieh, research director of TrendForce, said small cells will achieve higher level of integration, allowing for multi-mode, multi-band deployment, and integrate unlicensed spectrum.
The deployments of small cells – fuelled by 5G — will reach 2.838 million units in 2018 and 4.329 million units in 2019, an annual growth of 52.5 percent.  Hsieh said that demand for 5G applications will gradually emerge as consensus on 5G standards and 5G application scenarios are being formed. Particularly, small cells are key to 5G as they can support increasing demand of data performance. It is estimated that the global deployments and installed base of small cells will reach 2.838 million units in 2018 and 4.329 million units in 2019, an annual growth of 52.5%.
The TrendForce report predicts that small cells will upgrade network performance and improve efficiency through indoor digital deployments. Small cells can carry large sum of data transmission brought by Internet of Things (IoT) and integrated wireless backhaul, reducing investment costs significantly.
China Mobile, Verizon, AT&T and SK Telecom are currently making investment for deploying small cell technology to boost customer experience.  Therefore, with the development of 5G technology, small cells will become key equipment adopted by global mobile operators. Currently, mobile operators in China, the United States and South Korea are the most active, including China Mobile, Verizon, AT&T, and SK Telecom.
…………………………………………………………………………………………………………………………………………
Backgrounder on Small Cells (see IEEE reference below):
Small Cells
Small cells are portable miniature base stations that require minimal power to operate and can be placed every 250 meters or so throughout cities. To prevent signals from being dropped, carriers could blanket a city with thousands of these stations. Together, they would form a dense network that acts like a relay team, handing off signals like a baton and routing data to users at any location.
While traditional cell networks have also come to rely on an increasing number of base stations, achieving 5G performance will require an even greater infrastructure. Luckily, antennas on small cells can be much smaller than traditional antennas if they are transmitting tiny millimeter waves. This size difference makes it even easier to stick cells unobtrusively on light poles and atop buildings.
What's more, this radically different network structure should provide more targeted and efficient use of spectrum. Having more stations means the frequencies that one station uses to connect with devices in its small broadcast area can be reused by another station in a different area to serve another customer. There is a problem, though: The sheer number of small cells required to build a 5G network may make it impractical to set up in rural areas.
…………………………………………………………………………………………………………………………………………
References:
https://press.trendforce.com/press/20180314-3076.html
https://spectrum.ieee.org/video/telecom/wireless/5g-bytes-small-cells-explained
---