Executive Summary:
Rootmetrics (a division of IHS Markit) has just reported on how the U.S. carriers fared in delivering the key combination of widespread 5G availability plus higher speeds (than 4G LTE) and data reliability performances in 1H 2021.
"5G is quickly becoming more widespread, speeds are getting faster, and we expect the end-user … experience to become even better going forward as the networks continue to mature and bolster their spectrum holdings," Rootmetrics said in its most recent report on carrier network performance testing results from the 125 most populous U.S. metropolitan areas.
Rootmetrics awards rankings across three categories: Availability, Reliability and Speed.
Here are how the top three U.S. wireless carriers fared:
AT&T took the top honors in Rootmetrics' "best Everyday 5G" category.  AT&T had a much narrower win in fastest download speeds, winning in 20 markets while Verizon was fastest in 16 markets and T-Mo in 13.  AT&T was second in reliability to Verizon.
T-Mobile US was rated best in 5G availability and recognized as having "excellent" 5G availability. "T-Mobile also showed much faster speeds since [the second half of 2020]—in large part because of its increased usage of mid-band spectrum—as well as good data reliability in most cities," Rootmetrics reported.
Verizon was first in reliability and improving speeds and availability.  Rootmetrics said that Verizon's network is showing "rapid 5G expansion, providing users with 5G in far more cities than it did in [the second half of 2020]. What's more, Verizon's speeds were close to those of AT&T and stronger than those of T-Mobile."
Rootmetrics said that AT&T most often provided what it judged to be the best combination of availability, speed and reliability, "until 5G becomes ubiquitous, consumers will, at times, need to weigh the benefits of high availability and lower performance or lower availability and high performance."
"The mobile landscape—and the 5G race in particular—is highly dynamic and prone to rapid change, so it wouldn't be a surprise to see the leaderboard shift as we move further into 2021 and beyond," Rootmetrics stated.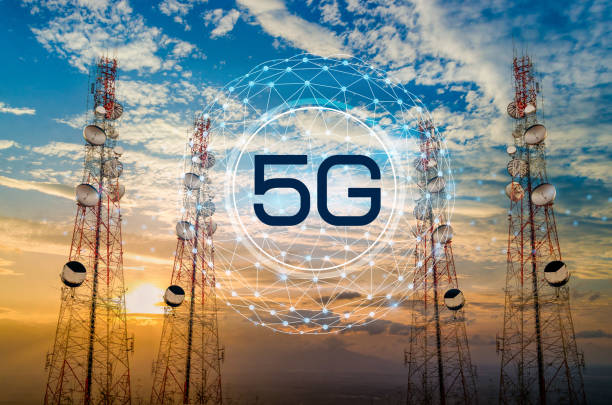 Mid-band spectrum could change the 5G speed landscape going forward, according to the market research company. With the carriers investing billions at the C-Band auction earlier this year—and Verizon's spend of $45B more than those of AT&T ($23B) and T-Mobile ($9B) combined—speeds for all three carriers could get much faster going forward. The move toward more mid-band 5G, however, has already begun. T-Mobile, which merged with Sprint primarily to acquire Sprint's vast and coveted midband spectrum holdings, has an early lead on the competition in terms of implementing mid-band spectrum into its 5G. In fact,  T-Mobile's speeds have increased because of its additional usage of mid-band spectrum since 2H 2020.
………………………………………………………………………………………………..
Global 5G Assessment:
While this report only rated U.S. 5G carriers, Rootmetrics stated that South Korean network operators are providing the most widespread 5G in the world.
While 5G is growing fast in the U.S., South Korea still holds a commanding lead in the worldwide 5G race. With South Korean carriers the first in the world to deploy 5G on a wide scale, doing so in early April of 2019, it's perhaps no surprise that the 5G results we've seen in South Korea have been outstanding and better than those in Switzerland, the UK, or the US. To see how 5G compares in major cities around the world, we looked at the highest 5G availability in South Korea's biggest city (Seoul) compared to that in the most populated cities in Switzerland, the UK, and the U.S.
Note that with 5G availability approaching 100% for LG U+ in Seoul, Rootmetrics looked at 5G-only availability results for this comparison, which show how 5G would perform if it were ubiquitous today; all other metrics in this report reflect Everyday 5G performance.
5G availability recorded in Seoul was far higher than that in London, New York City, or Zurich. Speeds in South Korea are also much faster than those in other countries. While Everyday 5G median download speeds in the UK almost always exceed 100 Mbps in every city we test, speeds above 100 Mbps in the US are rare. In South Korea, on the other hand, we've seen Everyday 5G median download speeds in excess of 400 Mbps from all three major operators in multiple cities.
Conclusions:
The 5G race in the US is heating up fast. AT&T took home the top prize for providing the Best 5G experience, with the strongest combination of availability plus performance.
Even though some carriers are further ahead of others when it comes to delivering on the key combination of availability plus performance, all three major carriers showed improved Everyday 5G results compared to those in 2H 2020. As the carriers continue to make greater use of mid-band spectrum, whether from DSS, CBRS, the C-Band auction, or from T-Mobile's already vast mid-band holdings, 5G in the US is clearly poised for better performance to come.
In fact, as 5G continues to expand across the country and more mid-band is deployed, we expect to see much stronger availability and performance over time. As we saw with T-Mobile (as well as
operators in the UK and South Korea), mid-band spectrum can certainly help contribute to faster Everyday 5G speeds.
Indeed, while it might take another year or more, the mid-band spectrum acquired at the C-Band auction could mark a watershed moment on the path toward a fully realized 5G experience in the US—perhaps one that rivals that in South Korea, where all three
major operators use mid-band spectrum for 5G.
In the meantime, stay tuned to RootMetrics for more on the Everyday 5G experience. Rootmetrics says they will continue testing the networks to keep an eye on the state of 5G in the US and around the world.
………………………………………………………………………………………..
References:
Ericsson and Swedish telco Telia have joined forces with Qualcomm Technologies, Inc. to jointly test a claimed "industry-first feature" in Telia's commercial 5G network.
This industry initiative adds to Telia and Ericsson's 5G alliance with the purpose to enable better 5G for both smartphone users and advanced and emerging 5G use cases for consumers and enterprises.
The new 5G Standalone* (5G Core network) – the inactive state of Radio Resource Control (RRC Inactive) – reduces the amount of signaling required during state transitions, making it possible to significantly lower both latency and battery consumption, which are crucial requirements for many Internet of Things (IoT) and 5G use cases, including critical control of remote devices, enhanced mobile broadband, and smart transport.
* 5G Standalone (5G SA) is the eventual architecture of 5G networks, increasing efficiency and helping develop new use cases. Many 5G networks have been deployed in Non-standalone (NSA) mode where the underlying 4G network layer supported the necessary signaling. 5G SA removes this 4G dependency. With 5G SA faster network connection times, simpler mobility management and immediate access to wide 5G bands provide an even better user experience.
…………………………………………………………………………………………
RRC Inactive was implemented using Ericsson's software and 5G Standalone network nodes and a test device powered by Qualcomm's Snapdragon X60 Modem-RF System. The two companies were able to demonstrate the successful transition between a connected state and inactive state without the device falling back to idle.
The transition to this new inactive state reduces the amount of signaling required during state transitions, significantly lowering latency for the end user, as was seen in this test where the access latency was shortened by up to 3x. This shortened transit delay time could have a big impact in user experience in applications such as cloud gaming where fast multi-player interactions require 20-30ms end-to-end latency. For an immersive VR gaming experience, the latency and reliability requirements are even more demanding.
Since the shorter latency makes it possible to reduce the inactivity timer, the partner companies were also able to see battery savings of up to 30 percent for the modem compared to not activating the feature. While the screen and its associated electronics are the most power-consuming components in a mobile device, implementing the feature will result in a longer battery life for a 5G smart phone user, too.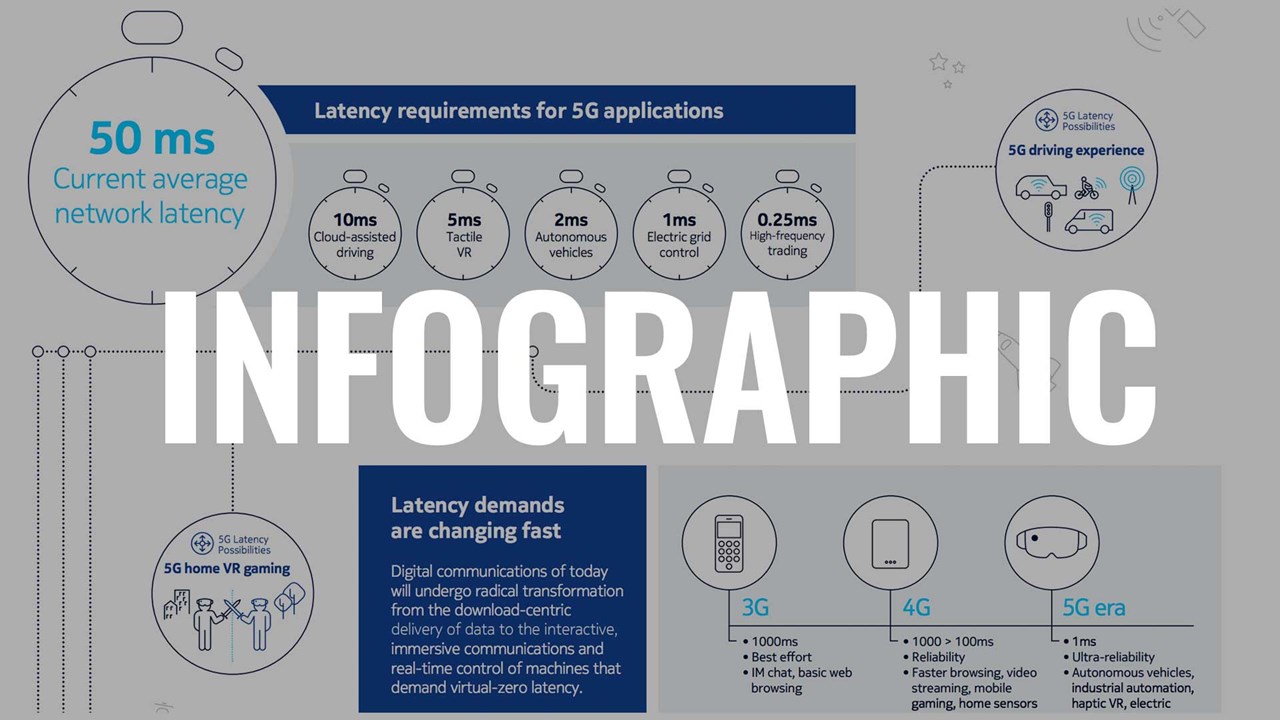 "Latency has now become a critical issue," says Kester Mann, Director of Consumer and Connectivity at CCS Insights. "Speed and latency were always offered as the twin advantages of 5G, but now my perception is that latency has now  become more important than speed."
Latency management for applications will require a whole new set of control-points and techniques, such as segment routing to be applied right across the network (including the fixed parts) up to and including the end-user device – especially if there still any ambition to get to 'sub-millisecond' transmission for some applications (as in the above diagram).
It's critically important to note that 1 way latency includes the 5G RAN, 5G Edge and Core networks.  Also, that neither ITU-R 2150 recommendation or 3GPP Release 16 meet the URLLC latency performance requirements for the RAN, which is: <=1 msec for the data plane and <=10msec for the control plane as per ITU-R M.2410.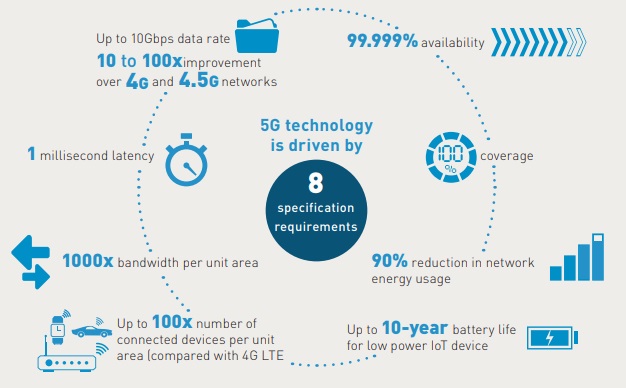 Image Credit: Thales Group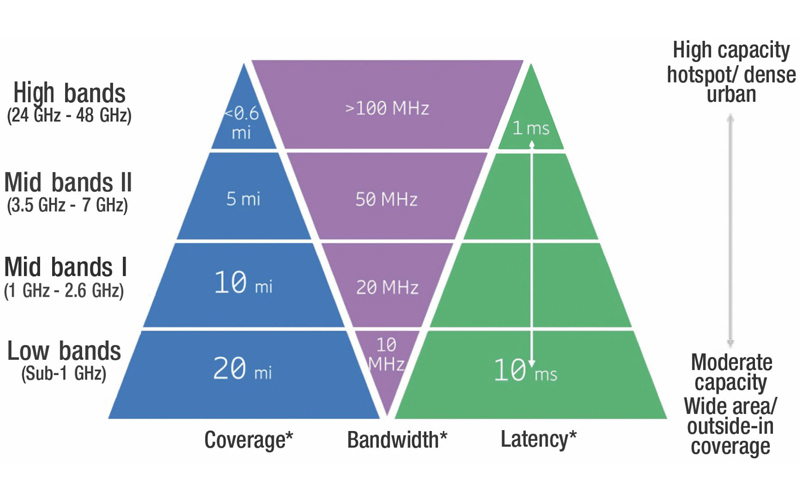 Image Credit:  Broadband Library
…………………………………………………………………………………………..
Ericsson claims the development of the 'inactive state'  has largely been driven by the growing field of Machine-type Communication (MTC), part of 3GPP's specifications program, where Ericsson claims  a leading role. In most MTC scenarios, the amount of data that wireless devices typically exchange with the network is small and usually not urgent enough to justify the high battery consumption required to handle all the signaling involved in the legacy idle-to-connected transition.
…………………………………………………………………………………….
Stefan Jäverbring, CTO, Telia Company, said: "We're excited to be able to provide new and enhanced experiences for our customers through our close partnership with Ericsson. Our partnership has enabled this industry- and world-first feature, and this technology milestone is fundamental in making more efficient use of mobile network resources and meeting critical requirements with effective solutions."
Jenny Lindqvist, Head of Ericsson Northern and Central Europe, said: "We're proud to jointly with Telia and Qualcomm Technologies demonstrate a world-first innovative solution that will provide a significant boost in 5G benefits for a better mobile experience. This is already a huge milestone in taking 5G technology to the next level, and Radio Resource Control will continue to play a critical role for 5G networks for years to come."
Enrico Salvatori, Senior Vice President and President, Qualcomm Europe/MEA, Qualcomm Europe, Inc., commented: "We are proud to have worked with Ericsson and Telia on bringing this key feature to commercialization. Reduced latency, shorter-time-to-content and increased battery life are high on the must-have lists for users and RRC Inactive helps to deliver them all."
The development of the inactive state has largely been driven by the growing field of Machine-type Communication (MTC). This is part of 3GPP standardization where Ericsson has had a leading role in defining the functionalities. In most MTC scenarios, the amount of data that wireless devices typically exchange with the network is small and usually not urgent enough to justify the high battery consumption required to handle all the signaling involved in the legacy idle-to-connected transition. For current and future 5G use cases with a large and growing number of devices, improved connection, state, and mobility handling have been identified as key elements of efficient support.
5G skeptic William Webb said, "It's a good practical development, but I think there is a dash of 5G-style confusion in there too. It's not clear what or who this is aimed at. Is it aimed at (IoT/MTC) machines or mobile game users?"
……………………………………………………………………………………..
References:
https://www.ericsson.com/en/news/3/2021/5g-feature-enabling-lower-latency-and-increased-battery-life
https://www.telecomtv.com/content/5g/ericsson-and-telia-open-new-front-in-the-war-against-latency-41992/
https://www.thalesgroup.com/en/markets/digital-identity-and-security/mobile/inspired/5G
https://broadbandlibrary.com/5g-low-latency-requirements/
---