Qualcomm Introduces 3rd Generation 5G Modem-RF System for 5G endpoints
Qualcomm has announced its third-generation 5G modem-to-antenna silicon system – the Snapdragon X60 5G Modem-RF System. The company said the device is the world's first 5G modem to support spectrum aggregation across all key 5G bands and combinations, including mmWave and sub-6 GHz using FDD and TDD. This will enable speeds of up to 7.5 Gbps down and 3 Gbps up.
The modem features the new Qualcomm QTM535 mmWave antenna module and QTM535, the company's third-generation 5G mmWave module for mobile, as well as a more compact design than the previous generation, allowing for thinner, sleeker smartphones.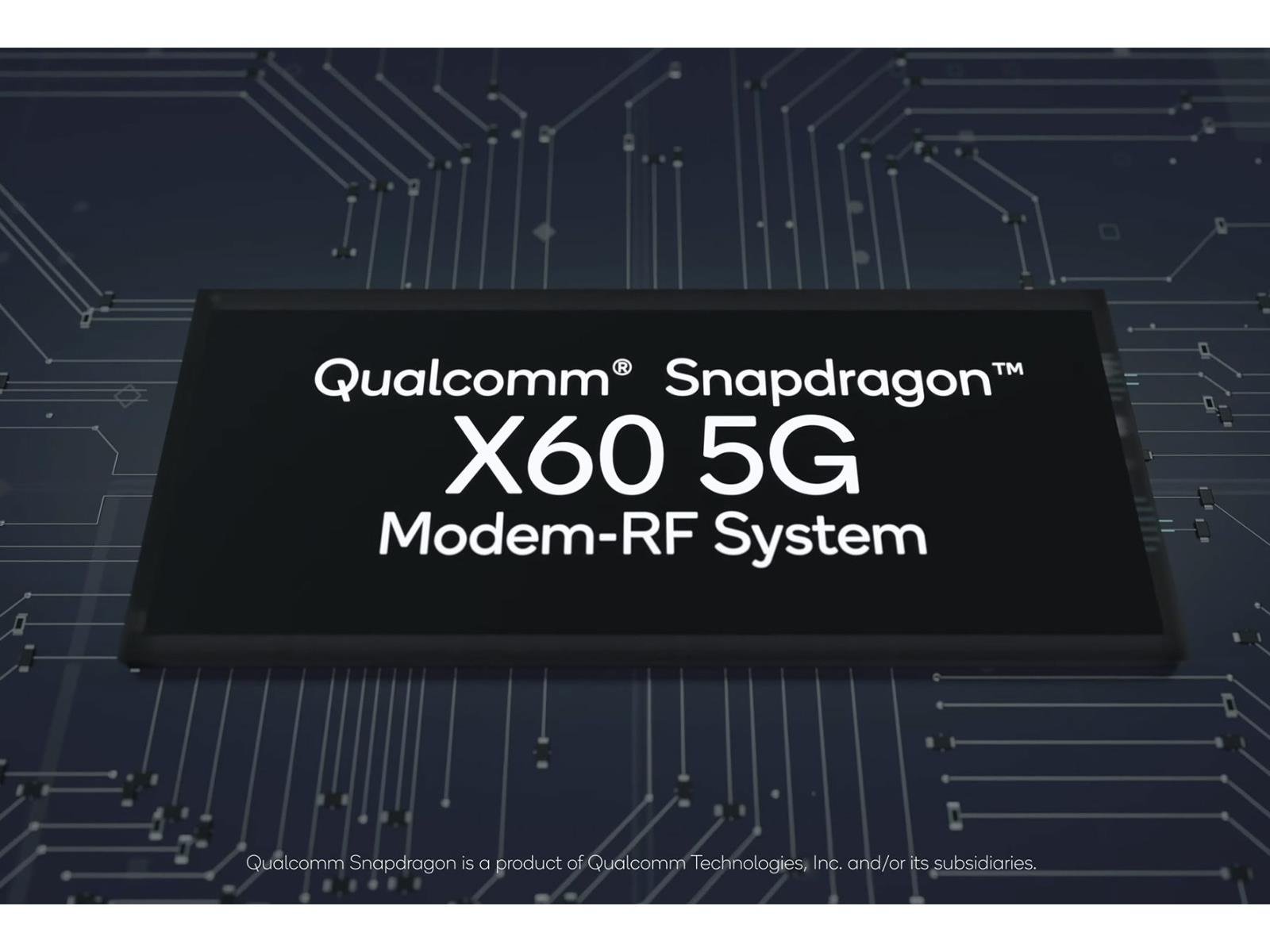 Qualcomm said the modem will up performance for operators and increase 5G speeds in mobile devices. It added that the Snapdragon X60 is engineered to accelerate network transition to 5G standalone mode through support for any key spectrum band, mode or combination, along with 5G Voice-over-NR (VoNR) capabilities.
The company said the Snapdragon X60 is the world's first to support mmWave-sub6GHz aggregation, allowing operators to maximize their spectrum resources to combine capacity and coverage. Additionally, the Snapdragon X60 contains the world's first 5G FDD-TDD sub-6 carrier aggregation solution, in addition to supporting 5G FDD-FDD and TDD-TDD carrier aggregation, along with dynamic spectrum sharing (DSS), allowing operators a wide range of deployment options – including the ability to repurpose LTE spectrum for 5G – to effectively deliver higher average network speeds and accelerate 5G expansion. This 5G modem-to-antenna solution can deliver up to 7.5 gigabits per second (Gbps) download speeds and 3 Gbps upload speeds, and the aggregation of sub-6 GHz spectrum in standalone mode allows the doubling of peak data rates in 5G standalone mode compared to solutions with no carrier aggregation support. VoNR support in Snapdragon X60 will be an important step in the global mobile industry's transition from non-standalone to stand-alone mode, as it will allow mobile operators to provide high-quality voice services on 5G NR.
"Qualcomm Technologies is at the heart of 5G launches globally with mobile operators and OEMs introducing 5G services and mobile devices at record pace. As 5G standalone networks are introduced in 2020, our third-generation 5G modem-RF platform brings extensive spectrum aggregation capabilities and options to fuel the rapid expansion of 5G rollouts while enhancing coverage, power efficiency and performance for mobile devices. We are excited about the fast adoption of 5G across geographies and the positive impact 5G is having on the user experience," said Cristiano Amon, president, Qualcomm Incorporated.
Qualcomm previously said its second-generation 5G modem, the X55, was being used by over 30 device manufacturers.
For more information, visit the Snapdragon X60 Modem-RF System product page.
Or watch the Snapdragon X60 video.
Reference:
https://www.qualcomm.com/news/releases/2020/02/18/qualcomm-introduces-third-generation-5g-modem-rf-system-enhance-5g
---