Point-Counterpoint: 5G is the future, but deployments are slowing!
Disclosure:
This author believes 5G is headed for the greatest "train wreck" in modern tech history.  Over-hyped, rushed to market, incomplete standards, lack of vendor interoperability, no real business case or killer apps (not until ultra low latency and ultra high reliability are standardized and implemented), operators have no serious plan to monetize 5G and recover their build-out costs, small cell permit and placement objections/ NIMBY (Not In My Back Yard), power issues, massive fiber deployments needed in urban areas for mmWave small cell backhaul, and many other caveats.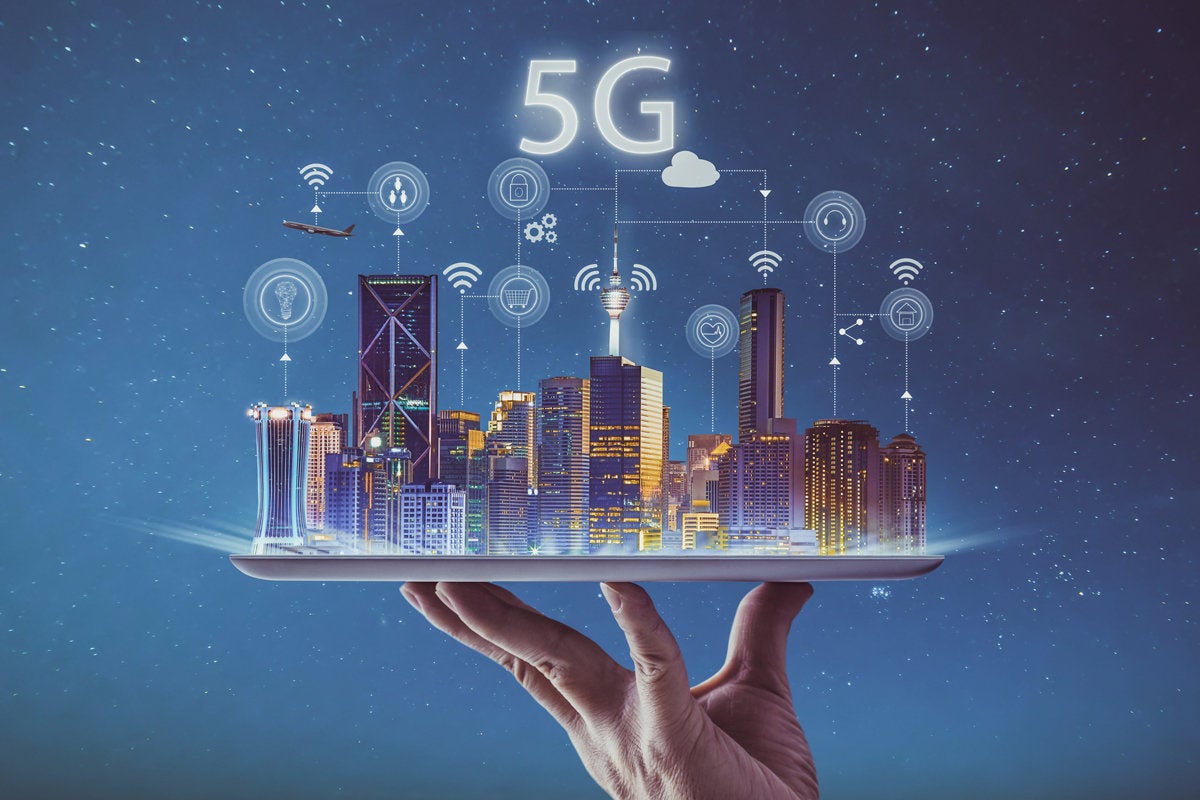 ……………………………………………………………………………………………………………
What does the future of Qualcomm look like?
Steve Mollenkopf, CEO of Qualcomm interview in Sunday's NY Times:
It's basically 5G. Think of it like when electricity replaced steam. Who's going to win, who's going to lose? The reason that you see so much international competition for the leadership of 5G is because it is so important to the fundamental way in which economy works.

The first 5G wave will be a handset wave, which is very good for us, and will continue for a long time. But there's a second wave — with artificial intelligence, the cloud and all that data. That second wave makes me think, "Wow, we are on the cusp for something very big."
…………………………………………………………………………………….
WSJ: 5G Rollouts Hit Slow Patch, Equipment Suppliers Say:
The rollout of new 5G wireless networks is showing signs of slowing, denting near-term sales prospects for some networking equipment makers and potentially delaying access for some consumers to the lightning-fast data speeds the technology promises.
Industry officials say there is no common cause for the slowdown seen across multiple markets, with various countries affected by different dynamics. In some cases, the equipment makers say, telecom providers want certainty that the investments made will reap returns before plowing more money into further infrastructure.
Investments required to deploy fifth-generation cellular networks are significant, in part because of how the systems operate. To blanket a city, 5G requires more base stations and local relay points than traditional communications infrastructure to connect devices to the network.
Research firm Gartner Inc. estimates companies spent more than $2 billion on 5G wireless infrastructure last year, more than triple the level in 2018. But spending growth is expected to slow somewhat this year, reaching about $4 billion.
Quinn Bolton, an analyst at Needham & Co., said delays in the build-out of 5G infrastructure in Asia and the U.S. were causing the slowdown.
South Korea was a trailblazer in 5G adoption, and operators that invested heavily in the first half of 2019 have since eased up, he said. Samsung Electronics Co., a major gear manufacturer for South Korean 5G networks, said last month its domestic 5G business would decline this year though grow elsewhere.
The 5G rollout in the U.S. is somewhat slower than expected because some cities and towns oppose the massive number of antennas needed to deliver ultrafast 5G data speeds to consumers, industry executives say. Some have banned antennas in residential areas, and a group of cities is suing the Federal Communications Commission over its requirement that cities make decisions on approval of 5G antennas within 60 or 90 days.
The protracted antitrust battle over T-Mobile US's merger with  Sprint also affected the pace of 5G spending. The two agreed to combine nearly two years ago, but it was only this week that a federal judge gave the go-ahead, siding with the companies over states that had raised antitrust concerns. The companies have yet to formally close the deal.
As the companies were awaiting the merger outcome, T-Mobile told contractors in a letter last fall that new work orders were postponed, according to people familiar with the matter. Michael Sievert, T-Mobile's chief operating officer, earlier this month told The Wall Street Journal that engineers overshot their budget at the end of 2019 but the company would ramp up investment again early this year.
Pierre Ferragu, an analyst at New Street Research, said the T-Mobile–Sprint combination would speed 5G development in the U.S., calling it "positive for equipment vendors."
Some makers of networking equipment that pipes data to and from new 5G antennas are still largely awaiting the anticipated spending spree. Juniper Networks Inc. Chief Financial Officer Ken Miller said this week that reaping the 5G opportunity would have to wait until 2021 or 2022.
"I think it's going to be a little slower and a little longer spending cycle than maybe people predicted a year or two ago," he said. Juniper makes hardware that manages internet traffic, which network operators will need more of to handle fast-moving 5G data.
For companies more directly involved in the 5G deployment, such as Cree Inc., an electronics provider in Durham, N.C., the impact has been more concrete. "We've seen some near-term delays in the 5G rollout," Chief Executive Gregg Lowe said last month.
Xilinx Inc., a San Jose, Calif., chip maker, also cut its sales growth outlook and announced it was reducing its workforce by 7% because of U.S. restrictions on some trade with China and a slower 5G outlook. CEO Victor Peng said many telecom operators that spent heavily to put the initial 5G networks in place now are waiting to see if the spending generates anticipated returns before plowing more money into the infrastructure.
Overseas, Sweden's Ericsson AB—one of the largest telecom equipment manufacturers—said it has encountered higher 5G-related costs and seen a slowdown in North America sales that it attributes partly to Sprint–T-Mobile merger delays.
Ericsson CEO Börje Ekholm said concerns around the use of Huawei Technologies Co. equipment also have affected deployments. The U.S. has been pressing allies not to use Huawei's 5G gear because of cybersecurity concerns about the Chinese manufacturer—concerns Huawei has rejected.
References:
https://www.wsj.com/articles/superfast-5g-rollout-hits-slow-patch-some-equipment-suppliers-say-11581676202  (on line subscription required)
https://www.wsj.com/articles/5g-sends-a-confusing-signal-11581681603 (on line subscription required)
https://slate.com/technology/2019/01/5g-mobile-wireless-network-hype-consumers-fcc.html
https://www.techdirt.com/articles/20190513/08370142198/consensus-quietly-builds-that-5g-was-overhyped-rushed-to-market.shtml
https://www.vice.com/en_us/article/59xnw8/5g-may-never-live-up-to-the-hype
---