Verizon's 2Q-2022 weak subscriber growth results in lower forecasts
Highlights of Verizon's 2Q-2022 Earnings Report:
Total Broadband:
Total broadband net additions of 268,000, including 256,000 fixed wireless net additions. Total broadband net additions increased 39,000 from first-quarter 2022, and fixed wireless net additions increased 62,000 from first-quarter 2022.
36,000 Fios Internet net additions.
Total Wireless:
Total wireless service revenue of $18.4 billion, a 9.1 percent increase year over year.
Total retail postpaid churn of 1.03 percent, and retail postpaid phone churn of 0.81 percent.
Postpaid phone net additions of 12,000.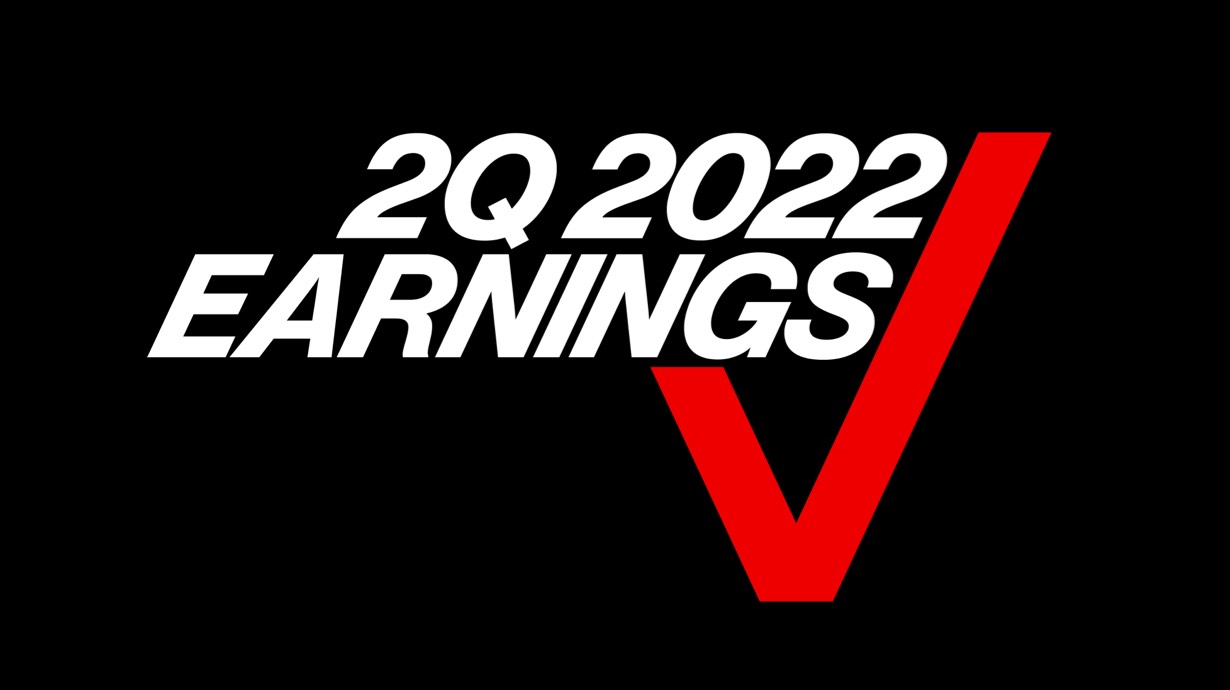 ………………………………………………………………………………………………………………………………………..
Verizon gained 12,000 postpaid wireless connections in the second quarter, a sign of relatively weak growth in its core customer base. Rival AT&T Inc. reported a net gain of 813,000 equivalent connections over the same span. Investors tend to track subscribers on postpaid mobile plans, which charge customers for monthly service after it is rendered, to measure wireless-company growth.
The weaker-than-expected customer additions prompted executives to raise rates for some midprice plans in June. The company also raised the monthly cost of some metered-data plans by $6 to $12 and boosted some consumer-plan fees. It added another monthly "economic adjustment charge" of up to $2.20 per line for business plans.
In the June quarter, Verizon's net income decreased to $5.2 billion, down from $5.8 billion from the same period one year ago. On a per-share basis, its profit slipped to $1.24 from $1.40 a year earlier. Operating revenue was roughly flat from the previous year at $33.79 billion.
The company added 268,000 total broadband users in the second quarter, up 39,000 from the previous quarter. Verizon's consumer segment struggled in the quarter, losing 215,000 postpaid phone subscribers due to an increase in churn and year-over-year decline in gross phone additions. Consumer operating income for the quarter fell 4.6% year over year to $7.2 billion.
Verizon's business segment reported 430,000 wireless retail postpaid net additions, including 227,000 postpaid phone adds. Still, operating income for the segment was down 21.1% on an annual basis as wireless revenue declined.
Verizon said it expects wireless-service revenue growth of 8.5% to 9.5% in 2022, down from its earlier forecast of a 9% to 10% increase. The company also predicted its adjusted earnings would be flat to negative instead of growing this year.
In contrast, AT&T raised its wireless service revenue target, a sign it could be claiming some business from its rival. But its results also reflected some strain in consumers' budgets. The company on Thursday lowered its free cash-flow target for 2022 due to costly smartphone promotions and customers taking slightly longer to pay their bills.
Verizon CFO Matt Ellis told analysts Friday that the company hadn't seen "any noticeable change in the payment patterns from customers," crediting the carrier's "high-quality customer base."
"We believe Verizon is currently between a rock and a hard place," wrote CFRA Research analyst Keith Snyder. "On the one side you have AT&T, which is being extremely aggressive with promotions, and on the other, you have T-Mobile, who has a vastly superior 5G network currently."
References:
https://www.verizon.com/about/news/verizon-reports-2q-and-first-half-2022-results
https://www.wsj.com/articles/verizon-lowers-annual-forecasts-after-weak-customer-growth-11658493615?mod=Searchresults_pos2&page=1
https://www.barrons.com/articles/verizon-earnings-guidance-51658490741
---