U.S. wireless carrier groups ask FCC for much larger 5G subsidies
U.S. rural wireless carriers want increased funding for 5G in the areas they serve.  The FCC is planning to allocate $9 billion in the next few years to help finance the construction of 5G networks in rural parts of the U.S.  However, rural carriers want more.  A lot more.
"For many carriers, upgrading to 5G in remote areas will not generate new revenues from existing customers, and likely will not attract many new ones," wrote the Coalition of Rural Wireless Carriers in a recent filing to the FCC. "Accordingly, the commission should include in any proceeding it opens a proposal to develop a mechanism for providing support for operations and maintenance, to ensure that facilities in remote areas remain operational and that carriers have an opportunity to upgrade them."
The Coalition of Rural Wireless Carriers membership is comprised of Bristol Bay Cellular Partnership; Carolina West Wireless, Inc.; Cellular Network Partnership, a Limited Partnership, d/b/a Pioneer Cellular; Cellular South Licenses, LLC d/b/a C Spire; East Kentucky Network, LLC, dba Appalachian Wireless; NE Colorado Cellular, Inc. d/b/a Viaero Wireless; Nex-Tech Wireless, LLC; Smith Bagley, Inc.; Union Telephone Company dba Union Wireless; United States Cellular Corporation; and United Wireless Communications, Inc.. A number of these operators have already embarked on 5G deployments.
The Coalition asked the FCC to recommend that Congress update the universal service contribution mechanism, as per this statement in their FCC filing:
"It its upcoming report, the FCC should recommend that Congress enact urgently needed revisions to the universal service contribution mechanism. While the Coalition agrees that the Commission likely has authority to assess broadband under the current classification of broadband service, use of that authority is certain to be challenged in court, delaying a final resolution of the matter for years to come. Congress is best positioned to update the contribution mechanism, including addressing the issue of whether edge providers should contribute to universal service."
"It is clear that consumers view access to wireless connectivity as vital. Unfortunately, many parts of the United States, especially rural America, are at risk of being left behind," wrote the Competitive Carriers Association (CCA) [1.] in its filing to the FCC. The CCA represents many of the nation's smaller wireless network operators. The group argued that more FCC funding is needed to address what it calls the "5G gap."
Note 1. CCA was founded in 1992 by nine rural and regional wireless carriers as a carrier centric organization. Since its founding, CCA has grown to become the nation's leading association for competitive wireless providers serving all areas of the United States.  CCA is committed to being the premier advocacy organization for competitive wireless carriers and stakeholders. CCA will use advocacy, leadership, education, and networking opportunities to help competitive carriers grow and thrive in the wireless industry.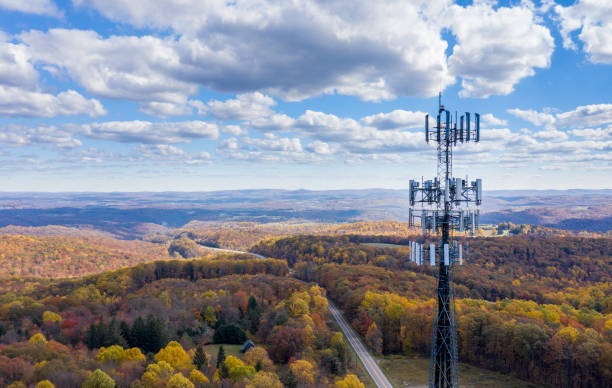 …………………………………………………………………………………………………………………………………………………………………………………………………………………………………………………………………
Both the CCA and the Coalition of Rural Wireless Carriers pointed to a recent 5G network buildout model released by financial analysis firm CostQuest. That firm's report found that $36 billion is needed to support ubiquitous 5G connectivity in the US – far more than the $9 billion the FCC set aside in 2020 for its 5G Fund.
"Establishing the 5G Fund further secures United States leadership in 5G and will close the digital divide and bring economic opportunities to rural America," the agency argued at the time.
However, FCC officials have said that they plan to wait to allocate the 5G Fund until after the agency finishes developing updated maps that show where broadband is available in the US – and where it is not.  The Coalition wrote in their FCC Filing:
"With respect to the 5G Fund, we urged the Commission to rectify the prior Commission's premature decision to adopt a rule providing that areas currently receiving unsubsidized 4G LTE service are ineligible for inclusion in the 5G Fund auction. Under the current rule, a rural area that has unsubsidized service at, for example, 5/1, 6/1, or 7/1 Mbps (downstream/upstream bit rates) will be ineligible for universal service investment for a decade. To say to rural citizens that their current service — which is well below typical 5G standards — is what they can expect to receive until the mid-2030s, directly contradicts Section 254(b)(3) of the Act which requires the Commission to develop policies that make rural service quality reasonably comparable to that in urban areas."
The FCC is aware of this conundrum.  "For too long, our broadband maps have been a patchwork with information gaps that impeded the ability of policymakers to assure that critical funding efforts could be precisely targeted to deploying broadband facilities to consumers and communities most in need," according to FCC Chairwoman Jessica Rosenworcel.
"We asked the commission to report to Congress that it intends to open a proceeding to develop a record on whether the size of the 5G Fund should be substantially increased to accelerate and sustain mobile broadband investment. We also asked the commission to consider in such a proceeding whether it should develop a middle-mile fiber funding program to increase fiber connectivity to cell towers located in remote areas," the Coalition of Rural Wireless Carriers concluded.
References:
https://www.fcc.gov/ecfs/search/search-filings/filing/10719203442014
https://www.fcc.gov/ecfs/search/search-filings/filing/106302599815573
https://irp.cdn-website.com/cd1ed710/files/uploaded/CostQuest%20National%205G%20Model.pdf
https://www.lightreading.com/digital-divide/rural-us-wireless-carriers-ask-for-more-5g-subsidies/d/d-id/779195?
---