Ericsson and O2 Telefónica demo Europe's 1st Cloud RAN 5G mmWave FWA use case
Ericsson and O2 Telefónica say they have conducted the first demonstration of 5G Cloud RAN (Radio Access Network) [1.] technology in Europe. The Proof of Concept (PoC) deployment at O2 Telefónica's Wayra innovation hub in Munich utilized a centralized control unit (CU) and harnessed the power of mmWave frequency to achieve an impressive end-to-end speed of more than 4 Gbit/s. The companies validated the use of Cloud RAN for fixed wireless access (FWA), as well as enterprise and industrial use cases.
One FWA case is "Data Shower," a new concept in the automotive industry that enables the efficient deployment of software updates to vehicles in production lines by using mmWave technology for high-bandwidth transfer.
Note 1. A cloud radio access network (Cloud RAN) is a centralized, cloud computing-based architecture for radio access networks. It enables large-scale deployment, collaborative radio technology support and real-time virtualization capabilities.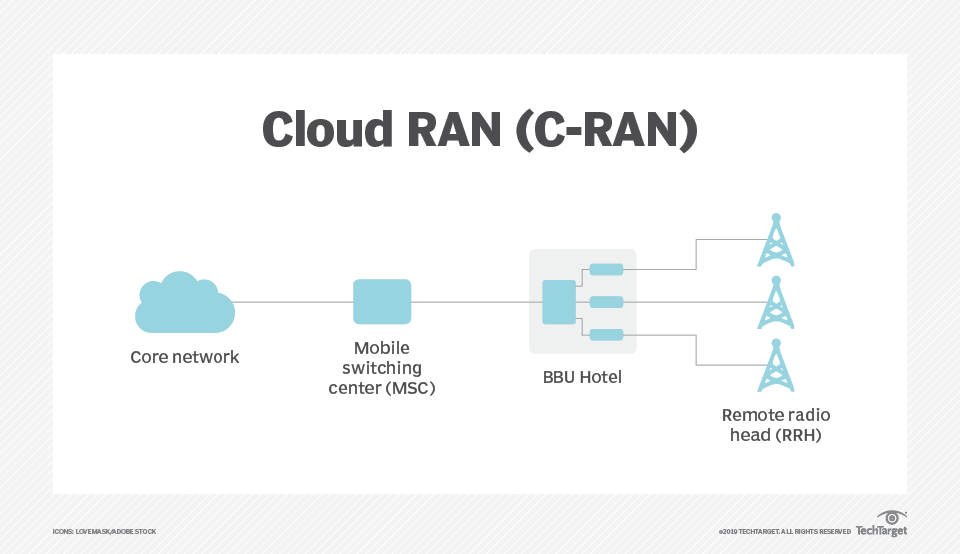 Ericsson Cloud RAN is a cloud-native software solution handling compute functionality in the RAN. Cloud RAN is a viable option for communications service providers to have increased flexibility, faster delivery of services, and greater scalability in networks. Ericsson Cloud RAN is enhanced with support for 5G mid-band and with Cloud RAN for high performance in combined footprint.  More information is below.
…………………………………………………………………………………………………………………
By implementing Ericsson's cloud-native software solution for 5G Cloud RAN, O2 Telefónica in Germany will experience significant gains in flexibility, service delivery and improved network operations. This initiative also sets the stage for other communication service providers (CSPs) to leverage network automation and RAN programmability, thereby enhancing their overall network flexibility, scalability, and simplification.
Daniel Leimbach, Head of Customer Unit Western Europe at Ericsson, says: "The partnership between Ericsson and O2 Telefónica demonstrates our commitment to achieving significant breakthroughs on our path to build the networks of the future. It is a first for both companies in Europe and shows the potential of Cloud RAN for high performance use cases. It builds upon our work with the cloud-native 5G core we have deployed in O2 Telefónica Germany, enabling a full end-to-end cloud native network. We are very proud to be doing this together with O2  Telefónica."
Mallik Rao, Chief Technology & Information Officer of O2 Telefónica, says: " O2  Telefónica is a pioneer in deploying new network technologies such as Cloud RAN. With the introduction of a cloud-based, standardized architecture, we are able to respond quickly to customer needs, introduce new products and services even more flexibly and scale our O2 network better. With Cloud RAN, we combine the benefits of open interfaces with the expertise and product quality of European network equipment supplier Ericsson, whose technology we already use for our high-performance 5G core network."
Cloud-native deployment plays a pivotal role in the transformation of the telecommunications industry, and the integration of cloud-native architecture into the radio access network (RAN) presents an exceptional opportunity to foster innovation and enhance network efficiency. By virtualizing the RAN and adopting a cloud-native, standardized architecture, O2 Telefónica will gain the ability to respond rapidly to customer needs, introduce new products and services with greater flexibility and agility, and realize benefits such as faster service delivery, improved scalability and enhanced cost efficiency.
Ericsson's commitment to advancing telecommunications networks is underscored by this collaboration and builds upon the company's successful Cloud RAN deployments with other leading CSPs in North America and Australia.
The incorporation of Cloud RAN extends the foundation of the ongoing network cloudification efforts by Ericsson and O2 Telefónica in Germany.
Technology overview: Benefits:
Ericsson 5G Cloud RAN, a cloud-native software solution, effectively handles compute functionality in the RAN, offering a range of benefits for CSPs, including the advantage of implementing common operational systems and practices, simplifying deployment and life cycle management of resources for enhanced efficiency. By centralizing processing and management functions, Cloud RAN transforms traditional network architecture to improve resource allocation, scalability and network management. This innovation empowers mobile network operators to dynamically allocate resources, optimizing performance and ensuring a seamless user experience.
Millimeter Wave (mmWave) frequency operates in the high-frequency range, typically above 24 gigahertz (GHz). This spectrum offers immense bandwidth potential, enabling data transfer at unprecedented speeds. By leveraging mmWave, telecommunications companies can deliver ultra-fast internet connections, supporting a wide range of applications such as 5G networks, virtual reality, augmented reality, and high-definition video streaming. With its ability to transmit vast amounts of data over short distances, mmWave frequency paves the way for the realization of futuristic technologies that demand low latency and exceptional performance.
References:
https://www.ericsson.com/en/ran/cloud
https://www.techtarget.com/searchnetworking/definition/cloud-radio-access-network-C-RAN 
https://www.ericsson.com/en/press-releases/3/2023/ericsson-and-o2-telefonica-showcase-europes-first-cloud-ran-5g-mmwave-use-case-demo
https://www.lightreading.com/broadband/eurobites-ericsson-and-o2-telefonica-demo-5g-cloud-ran-in-germany/d/d-id/785754?
---