China Mobile has 114M "5G Package" subscribers vs 204M broadband wireline customers
China Mobile announced yesterday that it had approximately 946 million mobile customers as at 30 September 2020, which was down about 1 million from the previous quarter.  There were 770 million 4G customers and 114 million 5G package customers. The latter number is a 44 million increase in the past three months. However, the growth in 5G subscribers is not quite what it seems. Like China Telecom, China Mobile uses the term "5G package customers," which counts 4G customers on 5G plans. [The 3rd state owned China telco – China Unicom – does not yet give a breakout of 5G subs from its mobile subscriber base.] The 4G subscriber base, reflecting some migration to 5G package plans, shrank by 10 million during Q3-2020.
During the first three quarters of the year, China Mobile handset data traffic increased by 35.0% year-on-year to 65.3 billion GB with handset data DOU reaching 9.1GB. Total voice usage dropped by 7.1% year-on-year to 2,258.0 billion minutes, showing a further reduced rate of decline. Total SMS usage rose by 15.5% year-on-year to 713.0 billion messages and maintained favourable growth. Mobile ARPU continued to demonstrate a flattened rate of decline, dropping by 2.6% year-on-year to RMB48.9 for the first three quarters of the year.
As of 30 September 2020, China Mobile's total number of  broadband wireline customers was 204 million, with a net increase of 17.17 million for the first three quarters of the year. Wireline broadband ARPU amounted to RMB32.4.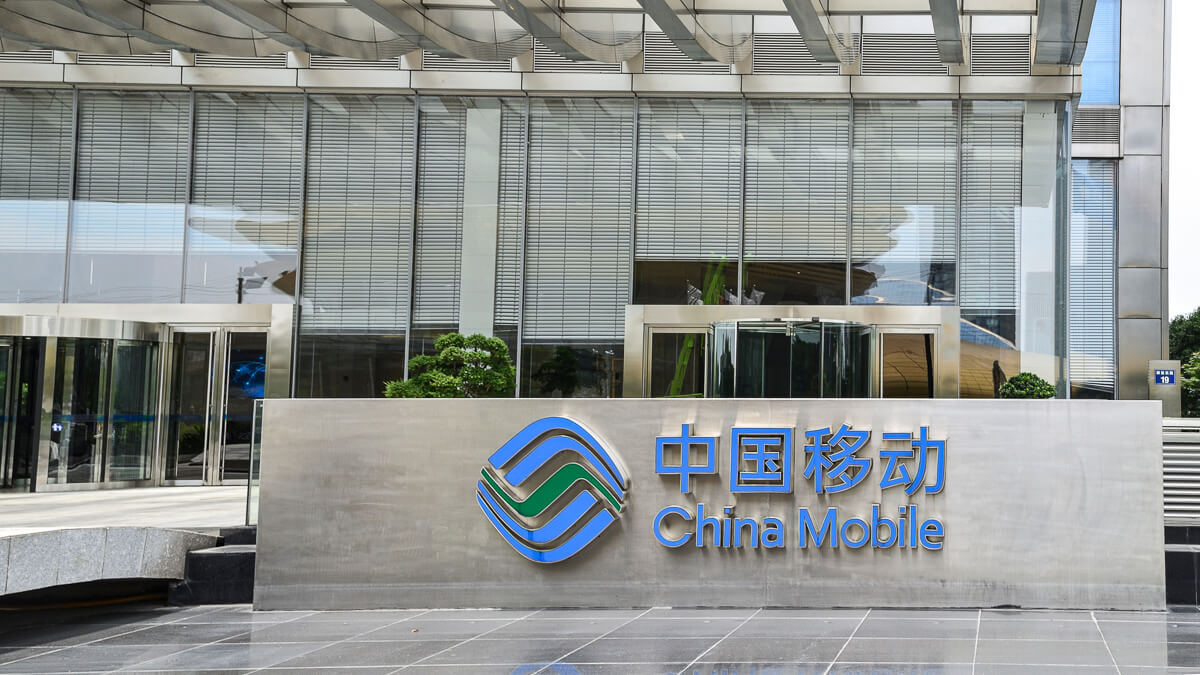 Image Credit: China Mobile
China Mobile said it will "continue to put in an all-out effort to implement the "5G+" plan, further promote scale-based and value-oriented operations and foster the all-round development of CHBN markets, thereby maintaining growth in telecommunications services revenue for the full-year of 2020."  The Group acknowledged the increasing cost associated with 5G operations and maintenance, but did not elaborate on what those costs were:
Facing the challenges resulting from increasing costs incurred by 5G operations and maintenance and business transformation, the Group will allocate resources by adhering to the principle of ensuring a sufficient budget for areas essential to promote growth, while reducing and controlling expenses on certain selected areas. In addition, it will take further measures to reduce costs and enhance efficiency, alongside efforts to maintain good profitability. The Group will maintain stable profit attributable to equity shareholders for the full-year of 2020, continuously creating value for investors.
Ericsson, which previously received a $593 million 5G contract with China Mobile for base stations wrote in an email to Light Reading: ""We have been riding on the investments in China and there are likely to be more than 500,000 base stations by the end of the year in China launched on 5G and of course we are quite pleased to participate in that rather fundamental and quite strong rollout."
Market research firm Dell'Oro forecasts that China's 5G rollout will drive an 8% increase in worldwide sales of radio access network products this year. Excluding China, it forecasts no growth in the RAN infrastructure market. Additional highlights from Dell'Oro's 2Q2020 RAN report:
5G NR radio shipments accelerated 5x to 6x during 1H20, driven by robust growth in China.
Millimeter Wave 5G NR deployments continued to advance rapidly, with revenues growing nearly four-fold.
Initial estimates suggest that vendor rankings remained stable between 2019 and 1H20, while revenue shares changed somewhat as the Chinese suppliers reached new revenue share highs.
Near-term RAN forecast has been adjusted upward, to reflect the faster-than-expected growth in China.
………………………………………………………………………………………………………………………………………………………………………………….
References:
https://www.chinamobileltd.com/en/file/view.php?id=237832
https://www.lightreading.com/5g/china-mobile-5g-subs-top-114m-in-q3/d/d-id/764778?
https://www.lightreading.com/5g/ericsson-rides-high-on-china-5g-boom/d/d-id/764770?
Huawei Executive: "China's 5G user experience is fake, dumb and poor"-is it a con game?
RAN Market Growth Accelerated in 1H20, According to Dell'Oro Group
---