Huawei forecast to increase mobile phone shipments despite Android ban
According to the China media outlet STN, Huawei has raised its mobile phone shipment target for 2023 to 40 million units.  Huawei had set this target at 30 million units at the beginning of the year. In this regard, a relevant person from Huawei told the "Securities Daily" reporter that this adjustment is a normal (shipment) target adjustment.  That projected increase in mobile phone sales comes despite the ban preventing Huawei from using the Android OS.  Instead, Huawei uses its home made HarmonyOS which is based upon micro kernel based distributed system whereas Android OS is based upon Linux kernel at its core.
People close to Huawei said that the current sales of Huawei smartphones are improving, and the recent sales of P60, MateX3 and other mobile phones are relatively satisfactory. "We have indeed raised our mobile phone shipment target for this year. But the specific number is inconvenient to disclose."
A person in the supply chain said, "Huawei set its mobile phone shipment target for this year at 30 million units at the beginning of the year. As sales rebounded and market demand increased, Huawei recently adjusted its mobile phone shipment target to 40 million units this year, an increase of over 30%. "
"If the news is true, it means that Huawei has confidence in the company's mobile phone shipments in 2023.  According to market research firm Omdia, Huawei's mobile phone shipments in 2022 will be 28 million units,
"The shipment target for this year has been raised by nearly 43%." A market source who did not want to be named told the reporter. That's in sharp contrast to  the global mobile phone market, which Omdia said declined 12.7% in Q1-2023. Samsung sales contracting 18% and Xiaomi's falling by 22%.  Despite the large year-on-year fall Samsung has experienced, it still had the most shipments in 1Q23, reporting 60 million shipments. It has seen a small 3.2% rise in shipments compared to the previous quarter.
Omdia noted Huawei's quarterly sales had dipped sequentially in the last two quarters but, thanks to a year of growth from Q4 2021 to Q3 2022, the company "is still in a better position now versus a year ago."
Huawei ranks tenth on Omdia's list of global handset vendors with just 2% of the market. Honor, the mid and low-end smartphone brand it sold off two years ago, has a 4% share.
Industry insiders believe that if Huawei raises its shipment target, it is also related to its product market performance. Counterpoint data shows that in the first quarter of 2023, Huawei's domestic smartphone shipments bucked the trend and increased by 41%, with a domestic market share of 9.2%, a year-on-year increase of 3 percentage points.
"Huawei's folding screen mobile phone shipments have continued to increase this year and the supply is in short supply. Therefore, Huawei needs to increase its stocking." Yang Siliang, a partner of Zhou Yan Consulting, said in an interview with a reporter from the "Securities Daily."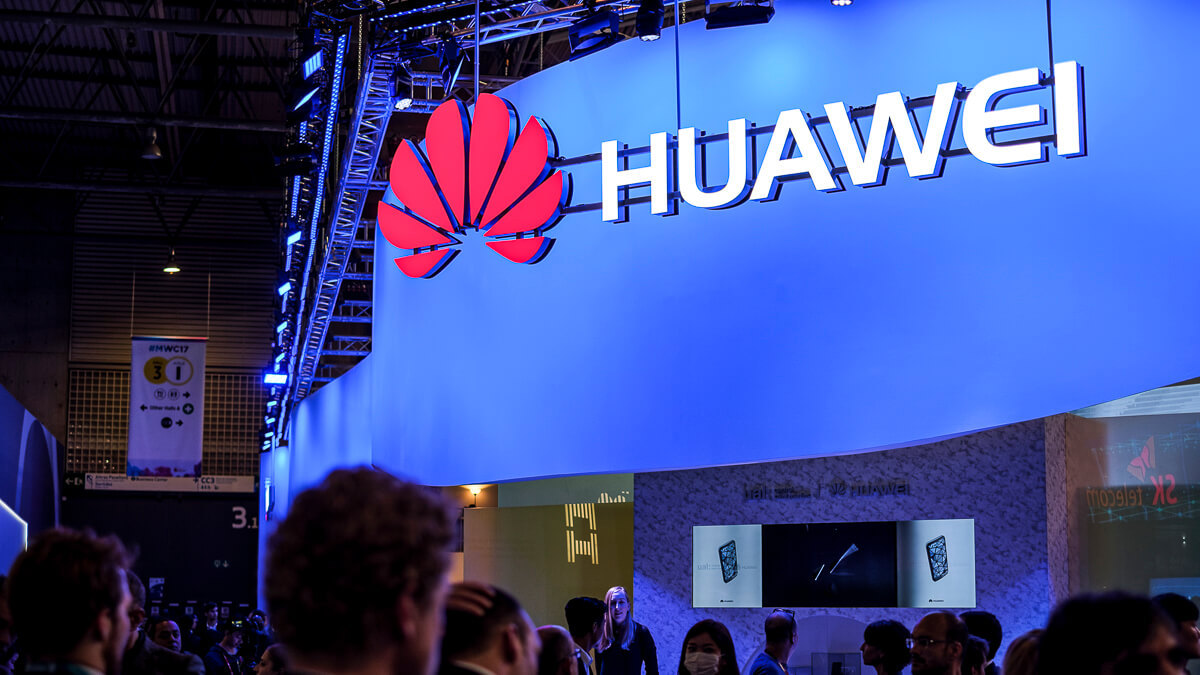 Source: Karlis Dambrans on Flickr, CC 2.0
…………………………………………………………………………………………………………………………………………………………….
Meanwhile in its core carrier equipment business, Huawei continues to dominate the Chinese market. It has just won 7.9 billion Chinese yuan (US$1.1 billion) in orders from China Mobile in China's largest telecom tender so far this year.  Huawei was the dominant supplier in both parts of the tender, which was divided into 2.6GHz and 4.9GHz on one side and 700MHz gear on the other. Huawei was awarded contracts to supply just over half of the 64,000-basestation deployment, worth CNY3.76 billion ($530 million).
For China Mobile's joint rollout with China Broadnet in the 700MHz band, Huawei won contracts for half of the 23,140 basestations with a total value of around CNY1.74 billion ($243 million), local website C114 calculated.
ZTE won the second largest volume of orders, worth CNY2.1 billion ($294 million), followed by Ericsson with CNY630 million ($88 million), Datang Mobile with CNY550 million ($77 million) and Nokia Bell with CNY400 million ($56 million).
References:
https://www.stcn.com/article/detail/891406.html
https://www.lightreading.com/5g-and-beyond/huawei-lifts-handset-outlook-wins-$1b-in-5g-orders/d/d-id/785302?
https://omdia.tech.informa.com/pr/2023/05-may/omdia-global-smartphone-shipments-remain-in-a-slump-falling-127-from-the-previous-year-with-samsung-and-xiaomi-seeing-big-declines
---