The U.S. Dept of Commerce has finally published a National Spectrum Strategy that could pave the way for 2,786MHz of frequencies to be repurposed for new use. That is nearly double NTIA's initial target of 1,500 megahertz.
The frequencies in question, across five bands, will be studied for potential new uses, and the study could go either way. The next step will see the Biden-Harris administration develop and publish an Implementation Plan.
The spectrum target includes more than 1,600 megahertz of midband spectrum – a frequency range in high demand by the wireless industry for next-generation services.
As required by the Presidential Memorandum titled Modernizing United States Spectrum Policy and Establishing a National Spectrum Strategy, the Secretary of Commerce, through the National Telecommunications and Information Administration (NTIA), prepared this National Spectrum Strategy to both promote private-sector innovation and further the missions of federal departments and agencies, submitting it to the President through the Assistant to the President for National Security Affairs, the Assistant to the President for Economic Policy, and the Director of the Office of Science and Technology Policy.
The Strategy reflects collaboration with the Federal Communications Commission (FCC), recognizing the FCC's unique responsibilities with respect to non-Federal uses of spectrum, and coordination with other Federal departments and agencies (referred to collectively here as "agencies").
The NTIA will study the following bands in the next two years, noting that the spectrum could support a range of uses, including mobile broadband (IMT), drones and satellite operations:
3.1 GHz-3.45 GHz
5.03 GHz-5.091 GHz
7.125 GHz-8.4 GHz
18.1 GHz-18.6 GHz
37.0 GHz-37.6 GHz
Note that for terrestrial IMT (3G, 4G, 5G), the only one of the above frequencies approved by ITU-R Radio Regulations in ITU-R M.1036 is 3.3 GHz-to-3.7 GHz frequency range. Please refer to my Comment in the box below this post.
………………………………………………………………………………………………………………………………………………………………………………………………………………………………………………………………………………………………
The goals of the Spectrum Strategy are to: drive technological innovation (including innovative spectrum sharing technologies); boost U.S. industrial competitiveness; protect the security of the American people; foster scientific advancements; promote digital equity and inclusion; and maintain U.S. leadership in global markets for wireless equipment and services, as well as innovative spectrum-sharing technologies.  Dynamic spectrum sharing will be part of the plan.
…………………………………………………………………………………………………………….
Industry Reactions to the Strategy:
"It is a critical first step, and we fully support their goal of making the 7/8 GHz band available for 5G wireless broadband and their decision to re-study all options for future full-power commercial access to the lower 3 GHz band," said Meredith Attwell Baker, president and CEO of industry body the CTIA.  "In order to meet growing consumer demand for 5G, close America's widening 5G spectrum deficit and counter China's global ambitions, America's wireless networks need 1500 MHz of additional full power, licensed spectrum within the next ten years. Failure to make this spectrum available risks America's economic competitiveness and national security," Attwell Baker added.
"The plan released today will secure our digital future by eliminating the structural problems that hold back U.S. wireless innovation," added Harold Feld, senior vice president of consumer advocacy group Public Knowledge.
"For six years, the United States has lacked a comprehensive spectrum strategy," he said. "This lack of a national plan has created increasing tensions between the FCC's efforts to meet our ever-expanding need for wireless capacity and federal agencies trying to carry out vital missions from weather forecasting to national security. These tensions, in turn, have compromised our ability to develop new wireless technologies and undermined our ability to maintain global leadership."
"We hope this reallocation will help correct the midband spectrum imbalance that currently prioritizes unlicensed and federal uses – a disparity that fails to meet Americans' ever-accelerating demand for mobile connectivity and neglects licensed spectrum's place as the foundation of our wireless ecosystem," AT&T's Rhonda Johnson, EVP of federal regulatory relations, said.
"We don't think the events of today should be thought of as anyone scoring a touchdown, but rather, moving the ball from one's own 20-yard line to the opponents' 40," summarized the financial analysts at New Street Research in a note to investors Monday.
…………………………………………………………………………………………………………………………..
Light Reading's Mike Dano had 5 takeaways from NTIA's Spectrum plan:
1. It's evolutionary, not revolutionary.
2. It's pretty boring.
3. It makes no clear decision on the lower 3GHz band.
4. Sharing, and other spectrum management technologies, are encouraged.
5. 6G is mentioned, but only obliquely.
References:
https://www.ntia.gov/issues/national-spectrum-strategy
https://www.commerce.gov/news/press-releases/2023/11/biden-harris-administration-launches-national-spectrum-strategy-advance
https://telecoms.com/524821/us-spectrum-plan-eases-frequency-frustrations-to-an-extent/
https://www.lightreading.com/5g/five-takeaways-from-biden-s-new-national-spectrum-strategy
Do ITU Radio Regulations Matter? China allocates 6 GHz spectrum for 5G and 6G services prior to WRC 23; CTIA objects!
https://www.itu.int/en/ITU-R/information/Pages/emergency-bands.aspx
The U.S. Federal Communications Commission (FCC) is requesting input from the public on new technological approaches to assessing "real-time, non-Federal (government) spectrum usage, so that it has better insights into current technologies that might help the agency to manage spectrum and identify opportunities for spectrum sharing—including how artificial intelligence (AI) might be used.
This FCC Notice of Inquiry (NOI) was approved by all four members of the Commission.  It states:
"Spectrum usage information is generally non-public and made available infrequently. As the radiofrequency (RF) environment grows more congested, however, we anticipate a greater need to consider such data to improve spectrum management. That is especially true as the burgeoning growth of machine learning (ML) and artificial intelligence (AI) offer revolutionary insights into large and complex datasets.  Leveraging today's tools to understand tomorrow's commercial spectrum usage can help identify new opportunities to facilitate more efficient spectrum use, including
new spectrum sharing techniques and approaches to enable co-existence among users and services."
Spectrum usage has been defined in various ways. In one technical paper, for instance, NTIA and NIST defined "band occupancy" as "the percentage of frequencies or channels in the band with a detected signal level that exceeds a default or user-defined threshold."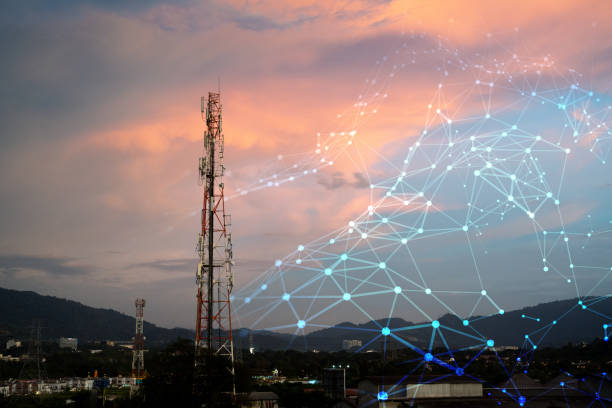 "Right now, so many of our commercial spectrum bands are growing crowded," said FCC Chairwoman Jessica Rosenworcel. "Hundreds of millions of wireless connections—from smartphones to medical sensors—are using this invisible infrastructure. And that number is growing fast. But congestion can make it harder to make room in our skies for new technologies and new services. Yet we have to find a way, because no one wants innovation to grind to a halt. To do this we need smarter policies, like efforts that facilitate more efficient use of this scarce resource. … Now enter AI. A large wireless provider's network can generate several million performance measurements every minute. Using those measurements, machine learning can provide insights that help better understand network usage, support greater spectrum efficiency, and improve resiliency by making it possible to heal networks on their own."
"[This] inquiry is a way to understand this kind of potential and help ensure it develops here in the United States first. "I believe we can do more to increase our understanding of spectrum utilization and support the development of AI tools in wireless networks," she added.
Rosenworcel noted that some pioneering work on dynamic, cognitive radios was kick-started with the Defense Advanced Research Project's three-year Spectrum Collaboration Challenge, which sought to develop software-defined radios' capability to dynamically detect other spectrum users and work around them in a congested radio frequency environment.
The FCC pointed out in a statement that it generally doesn't collect information on spectrum usage, and instead relies on intermittent data from third-party sources.
"As the radiofrequency environment becomes more congested, leveraging technologies such as artificial intelligence to understand spectrum usage and draw insights from large and complex datasets can help facilitate more efficient spectrum use, including new spectrum sharing techniques and approaches to enable co-existence among users and services," the agency said, adding that the inquiry will explore the "feasibility, benefits, and limitations" of various ways to understand non-federal spectrum usage, as well as band- or service-specific considerations and various technical, practical or legal aspects that should be considered.
References:
https://www.fcc.gov/document/spectrum-usage-noi
https://docs.fcc.gov/public/attachments/FCC-23-63A1.pdf
Selected Comments by John Strand, CEO of StrandConsult:
Spectrum:
While we can fault the Chinese government for its authoritarian ways, it deserves credit for allocating the right radio spectrum frequencies to its best technological use in the case of 5G. Simply put, if you want to deploy 5G, you need mid-band spectrum in the 2.6-6 GHz range, the frequencies which maximize data transmission across distance. This is nothing more than basic physics and technocratic management, but US policymakers are failing on this front.
As of this writing the US Congress still has not reauthorized the auction authority of the Federal Communications Commission (FCC). To align the incentives and economics to best serve Americans, the FCC should have perpetual auction authority. Today the FCC only received a 3-month extension, which expire in March 2023!.
It's hard to contemplate a modern nation being so irresponsible. We are talking about the ability of the US government to raise hundreds of billions of dollars being put on ice because the Defense Department can't modernize. Simply put, the US military lost its spectrum edge by waging wars with non-peers for two decades. Instead of upgrading to the most spectrally-efficient tools on the appropriate frequency, the Pentagon is entrenched with bloated legacy systems on the mid-band beachfront with 12 times the spectrum that's available for 5G.
It is remarkable that the US has achieved such incredible wireless success to date with the limited access to frequencies. But to compete with China in the future, the US will need a more aggressive approach to making mid-band spectrum available for exclusive licensed use. China has not been so foolish to squander its spectrum resources. It just unveiled a high-power, low-frequency P-band (216-450 MHz) satellite-hunting radar, reported to detect and track low-orbiting satellites and functions around the clock in all weather conditions. Observers dubbed it the "Anti-Starlink" system.
Broadband fair cost recovery:
As countries look at their populations and those who suffer a lack of digital equity, particularly people of color, low-income, and the elderly, they will see that the traditional concept of universal service should come to an end. Taxing broadband subscriptions for the sake of raising money for infrastructure does not scale when it comes to closing the digital divide for the poor.
Making the cost of broadband higher for end users undermines its affordability for the digital poor and disenfranchised. Countries will increasingly look at Big Tech to foot the bill for the unrecovered costs they impose on networks. Closing the digital divide globally and getting some 3 billion people online for the first time are also the goals of the International Telecommunications, now led by a woman for the first time in its history.
South Korea, the world's #1 broadband nation, has long recognized that content providers have a financial responsibility to ensure the quality and delivery of their data and has had operated a cost recovery regime since 2016.  South Korea enjoys the highest adoption of FTTH (86%) and 5G (47%) in part because end users are not forced to bear the full burden of the cost of broadband.
Indeed, Google's gambit to undermine the policy effort of good faith negotiation for cost recovery backfired. It is a bad look for a company which is the single largest source of traffic in South Korea hijacking the democratic process.
Google Korea launched a series of Google ads against a Korean Assembly bill and enjoined South Korean YouTubers to join. Asia-Pacific Vice President for YouTube Gautam Anand warned that the bill would "penalize the companies that provide the content, and the creators who share a living with them." Some 265,000 YouTubers signed the petition.
However Google's lobbying practices came under fire in one Assembly hearing which revealed that South Korea's leading internet advocacy non-profit OpenNet, which was founded with Google as the sole sponsor, received some $10 million to espouse favorable policy. Lawmakers questioned the relationship for what appeared to be lobbying efforts outside the organization's remit and an official financial disclosure from the organization that noted a far lower figure than the actual gift from Google.
Big Tech may grumble about not getting to free access to networks, but they are enjoying record profits in the country. Google Korea reported its 2021 sales grew almost a third over the prior year to 292.3 billion won with 88 percent operating profit.
Netflix, another person non grata that enjoys record profits in South Korea, declares that it has "no obligation to pay for or to negotiate for the use of" another's network. Strand Consult has detailed the Scrooge-worthy saga of Netflix's litigation against a local broadband provider in Netflix v. SK Broadband. The David and Goliath Battle for Broadband Fair Cost Recovery in South Korea.
In the US, there is bipartisan Congressional support for the FCC to investigate the feasibility of a fair cost recovery regime. With Congress having failed to rein in Big Tech on the antitrust front, fair cost recovery remains one of the few rational, evidence-based methods to address Big Tech's abuse of market power, namely its perversion of public policy to achieve its corporate goals and the free use of public and private resources.
Economists will have a field day exploring the cost recovery business models:  market-based pay as you go (PAYG), ad taxes, usage fees, USF surcharges and so on. While there is no one size fits all for every country, there is an increasingly recognition that broadband policy must evolve. The prevailing models of broadband access where enshrined when email was the killer app of the internet more than 30 years ago. No one knew that video entertainment would become the key use case and account for 80% of the internet's traffic. It's time to update policy to reflect reality.
In 2023, Strand Consult will launch an update to its earlier report Middle Mile Economics: How streaming video entertainment undermines the business model for broadband. The new report describes an investigation of 50 broadband providers in 24 US states. It finds that middle mile costs are growing 2-3 times faster than household broadband revenues, that traffic from Big Tech consumes as much as 90 percent of network capacity, and that few, if any, broadband providers have been able to monetize the increase in video streaming entertainment traffic in their network.
Metaverse: Second Life 2.0?
Meta (formerly Facebook) calls its Metaverse, "the future of digital connection…moving beyond 2D screens and into immersive experiences in the metaverse, helping create the next evolution of social technology." It's all very exciting, the dream (or nightmare) of science-fiction turned into a commercialized reality of being ever closer to people you don't know in a digital world. The big question is whether it will become a reality or whether it will be a replay of Second Life, which flopped big time.
To test whether the Metaverse will succeed, try innovation expert Clay Christiansen's milkshake test. The milkshake test attempts to gauge whether a new product or service can become a reliable, affordable substitute. For example, some order a milkshake for breakfast at the fast-food drive though because it is as filling as breakfast (We are not weighing in on the nutrition here!). The milkshake question whether the firm—Meta–can produce a quasi-food beverage (or experience) such that it gets enough users with the right monetization.
For Strand Consult the more interesting questions are whether Meta will pay for the radio spectrum and infrastructure which the asserted "successor" to the mobile network will require. Meta announced a $19.2B investment in the new online world for 2023.  That's about half of the capex that the world's mobile operators spend on RAN in a good year.
Few of the people gushing about the marvels of the Metaverse have stopped to think what it would cost, along with the other proposed online "verses".  If you are concerned about online streaming video entertainment consuming as much as 90 percent of internet bandwidth today, how will it be for broadband providers to recover costs when even more data to be pumped into networks? How will such a broadband subscription be price in today's framework? Is it such that users are asking for every Meta bell and whistle, or do they just want some of the experience? There will need to be some policy innovation and business model upgrade before the Metaverse is real.
Emergence of the Titanium Economy: Over the top vs. Net Centric?
Strand Consult is excited about 5G and the mobile industry's continuous improvement of its networks. 5G for home broadband, also known as Fixed Wireless Access (FWA), is a game changer and can substitute for wireline broadband in many cases. While the tower is connected to a larger network with wires and/or radio links, no wires are required to the customer's premises, only a wireless receiving device. FWA is soon expected to account for 10 percent of all US broadband connections.
What's beyond home broadband is the bigger question for 5G. Many want to see 5G transform industry and bring a new era of advanced healthcare, transportation, and manufacturing. Indeed some leading manufacturers already integrate 5G into their production like John Deere, Bosch, ASML and some carmakers. Even more exciting is the manufacturing renaissance afoot in USA led by small and mid-cap companies earning returns that rival the online tech/software sector. They are not widely known or discussed, but there are some 4000 of them, driving about $200b in revenue. Their startup costs are relatively low, and they take advantage of 5G, and 5G enabled AI, robotics, automation, and cloud computing. Strand Consult's suggested holiday reading on this topic is The Titanium Economy: How Industrial Technology Can Create a Better, Faster, Stronger America by Nick Santhanam, Gaurav Batra, and Asutosh Padhi.
Strand Consult is keenly interested in the 5G value chain, where monetization will occur, and who will win. The big question is whether operators are positioned to capture the value in applications or services, or whether  over the top (OTT) third parties be the winners. If 4G is any guide, the content and application providers took the prize.
Network monetization has long dogged the mobile telecom industry. In 2009, GSMA launched a suplement to premium SMS, a reboot of SMS payment introduced in 1999.  However, few or non innovations succeed. Strand Consult's report OneAPI – Next Generation Value Added Services in the Mobile Industry described many of the challenges to launch this kind of mobile network business models.
Simply put, the long-term trend for consumer monetization by mobile operators goes in a negative direction. It may be a boon for consumers that broadband prices have stayed constant (if not fallen) during this cost-of-living crisis, in the long term it does not scale for mobile operators to continually upgrade networks with better technology if they earn declining returns. This can be improved on the policy front with consolidation, lowering costs so operators can get a better case for investment. Strand Consult suggests that countries should move from 4 to 3 mobile network operator markets, as Strand Consult details in its report Understanding 4 to 3 mobile mergers.
Another needed policy reform is to modernize net neutrality. Strand Consult predicts that policymakers will pick this up in 2023.
Net neutrality:
Following the lead of United Kingdom's Ofcom which proposes to modernize its rules, Strand Consult predicts that European and Latin American telecom regulators will issue a call for evidence on the performance of net neutrality regulation. Invariably they will find that the policy is failing consumers, innovators, and investors. These countries want to move forward with 5G smart networks, but they have policy designed to maintain a dumb pipe. This can't be resolved, even with the proffered "5G slicing" techniques.
More important, consumers are denied their freedom of choice by being forced to value all data uniformly and equally when their preferences show that they place different values on different data. Policymakers will see that they are trading away billions of dollars in network investment for the sake of a "look good, feel good policy" which does not serve consumers, startups, or investors. Simply put, no leading 5G nation has hard net neutrality rules, and yet they protect consumers and the ecosystem with competition law and transparency rules.  Strand Consult will launch a report on this topic in early 2023. Check out our library of reports and research notes covering this issue for the last decade.
Mobile operators will mature their ESG practices
Green energy consumption is a big deal in broadband. Many mobile telecom operators have formalized in Environmental, Social and Governance (ESG) goals into key performance indicators. Yet the corporate maximization of ESG by some companies has led to "greenwashing", deceptive marketing to create the illusion of goodness and to hide malpractice perpetuated by ESG practices and regulation.
Politicians, regulators, and business leaders often claim to be focused on sustainability. Yet, few fully appreciate the difference between being truly sustainable and just "less bad". The traditional ESG metrics of CO2 emissions, energy consumption, etc. are used as proxies for sustainability progress, but often performance is merely incrementally improved and then celebrated as sustainability. This is not sustainable – it is just "less bad" performance, as the negative impact is still there.
As such, the Future-Fit Business Benchmark has emerged for clear, actionable guidance to perform without negatively impacting people, society and the planet. European solar power producer Better Energy uses Future Fit in its provision of Purchasing Power Agreements for certified green energy to mobile telecom operators and content/application companies, and its performance model is likely to be adopted even more widely.
Another key learning is that operating parallel infrastructures with small cells is not sustainable. The business case for small cell is in network sharing. Mobile operators in United Kingdom just announced trials of a shared small cell network which hosts all 4 mobile operators.
Conclusions:
Strand Consult's Christmas wish is that the war in Ukraine will end in 2023. We have a simple choice in this world: democratic capitalist systems with promote human freedom, rights and flourishing OR totalitarian systems which demand control over public and private life and prohibit opposition.  Mobile networks telecom networks improve quality of life for their users. In 2023 Strand Consult will continue its work in policy transparency to ensure that mobile telecom networks have sustainability, security, and integrity.
This past year In 2022 Strand Consult published many research notes and reports, and featured half a dozen industry experts on our guest blog. Strand Consult's analysis was quoted in some 1000 news stories globally. Our work took us to all the continents but Antarctica. Our readership continues to grow.   For the last 22 years, Strand Consult has made predictions for the coming year. You can check our archive to see whether we were right.
Sincerely,  John Strand, CEO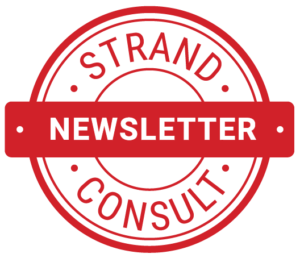 ---