Speaking at the ICT conference in the capital of Harare yesterday, Zimbabwe Information Communication Technology minister Jenfan Muswere said the 5G technology promises to provide essential levels of connectivity to enable a new health ecosystem.
"In telemedicine today, we can consult a doctor anywhere in the world through a video call over the Internet. But the connection is still not good enough for that doctor to perform surgery remotely. 5G will change that. One that can meet patients and provide needs accurately, efficiently, conveniently, cost-effectively and at substantial scale.  (Note that 5G will only improve the access over 3G/4G, but not the metro or core network performance which could be a bottleneck).

This will lead to faster medical services and better patient outcomes. The new and reliable network also means that large files can be transmitted quickly between doctors and hospitals.

"The reduction in time that 5G brings means more timely diagnostics, second opinions, treatment starts and adjustments since the medical data can be transmitted and consumed by doctors faster than ever before, whether at home or in the office," Muswere said.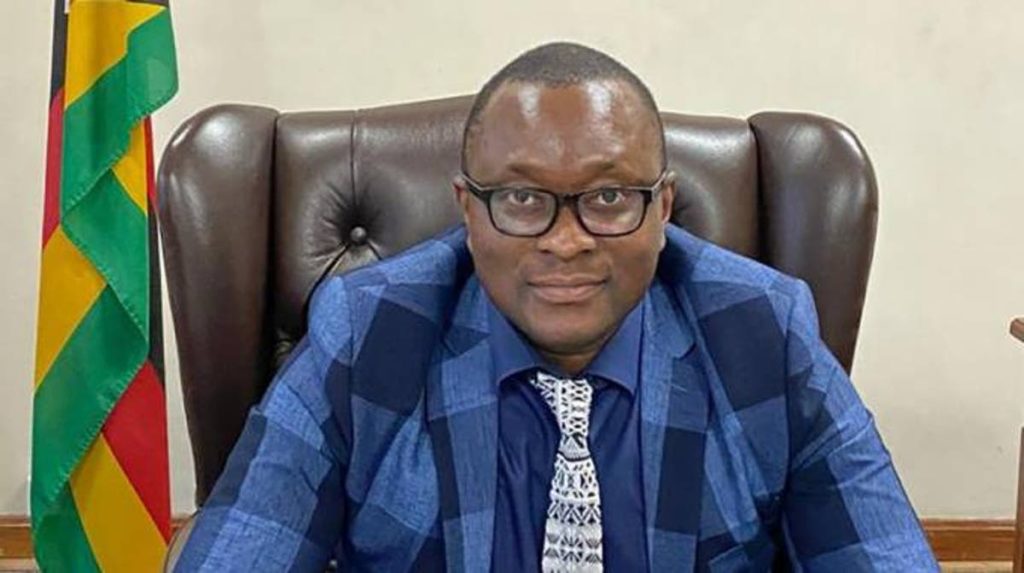 Jenfan Muswere, Zimbabwe ICT Minister
………………………………………………………………………………………………………………………….
The ICT Minister added that Zimbabwe's economic resilience and competitiveness lay in digitalization, hence the need for the adoption of emerging technologies.
"According to the Global System for Mobile Communications (GSMA), the number of global Internet of Things (IoT) connections between 2019 and 2025 will more than double to almost 25 billion. New products and services in IoT, as well as other areas like autonomous vehicles and robotics, and augmented reality will create new revenue streams that are expected to add USD 2.2 trillion to the global economy by 2034.

For businesses and industry, 5G and IoT will provide a wealth of data allowing them to gain insights into their operations like never before. Businesses will operate and make key decisions driven by data, innovate in agriculture, smart farms and manufacturing, paving the way for cost savings, better customer experience and long-term growth," Muswere said.
The minister further said the country is already making significant strides in its digital transformation journey but service providers should tighten cyber security as it is vulnerable to crime.
"We have already developed a 5-Year Strategic Plan that promises to revolutionize government services and bring connectivity to under-served rural communities."
Telecom operators under the ministry have already started rolling out 5G network, which are quite fast, with peak data rates of up to 100 times faster than 4G-LTE networks.  5G will support ultra low latency, once the 3GPP Release 16 URLLC in the RAN spec has been completed and performance tested.  That will minimize 5G RAN delay in sending and receiving information between devices.
"However, as we expand the adoption of 5G, we must be mindful of the potential for new cyber risks. Consumers and businesses must have confidence that our 5G networks are resilient. With that in mind, telecom operators must commit to adopt a 'zero-trust' posture. Telecom operators must first verify all activity before trusting it. There must also be constant monitoring and vigilance for suspicious activities," Muswere concluded.
…………………………………………………………………………………………………………………………………………………………….
This comes as Zimbabwe is moving towards embracing 5G to facilitate a competitive digital economy.  Econet Wireless, one of the few network providers in Zimbabwe, launched a 5G network earlier this year using Ericsson network equipment. Ericsson will support Econet with its latest energy-efficient and high-performing Radio Access Network (RAN) and 5G Evolved Packet Core (EPC) solutions for 5G deployment in the capital Harare. The solutions will boost Econet's capacity and user experience with significantly faster network speeds, which are up to 10 times the speed of 4G technology.
Econet CEO Douglas Mboweni said: "Working with Ericsson to launch 5G in Zimbabwe is an important milestone in our digital transformation journey. As we deploy the network across the country, our goal remains that of meeting and addressing our customers' needs using the latest technology available. We are certain that Ericsson's industry-leading and energy-efficient 5G solutions will help us achieve that goal, and significantly improve our customer experience through reliable connectivity to our subscribers."
Todd Ashton, Vice President and Head of Ericsson South and East Africa said: "We continue to strengthen our long-term partnership with Econet by providing Ericsson's latest technology in Zimbabwe. 5G will play a critical role in accelerating the digitalization of the economy, increase financial inclusion and stimulate next-generation innovation for consumers and enterprises in the country. With our commitment to enhancing the digital infrastructure on the continent, we look forward to accelerating Zimbabwe's digital future together with Econet and bring the benefits to the entire continent of Africa and in line with our #AfricaInMotion campaign, which focuses on empowering a connected and sustainable Africa."
…………………………………………………………………………………………………………………………………………..
References:
https://www.ericsson.com/en/press-releases/1/2022/econet-and-ericsson-launch-5g-in-zimbabwe
---