The Federal Trade Commission (FTC) staff report released on Thursday, October 21st  found that a group of broadband Internet Service Providers (ISPs), including AT&T, Charter Communications, Comcast and Verizon, collect troves of personal data, and that consumers don't have much choice on how that data is used.
Question to Ponder: Haven't we all intuitively known that, just like Big Tech (Amazon, Google, Facebook, Apple, Microsoft) our privacy has been compromised by ISPs in return for "free services," whereby our personal information is sold to "target advertisers?"
The report was approved unanimously 4-1 by the commission, with FTC chair Lina Khan issuing a separate statement.   Khan said the FTC report highlighted:
1) Problems with the notice-and-consent framework for data collection and sharing;
2) The expansion of ISPs into vertically integrated businesses including ones providing content for their broadband "pipes"; and
3) The potential use of "hyper-granular" online dossiers to discriminate against users.
Many ISPs collect and share far more data about their customers than many consumers may expect—including access to all of their Internet traffic and real-time location data—while failing to offer consumers meaningful choices about how this data can be used, according to an FTC staff report on ISPs' data collection and use practices.
The staff report, which details the expanding scope and some troubling aspects of some ISP data collection practices, stems from  orders the FTC issued in 2019 using its authority under 6(b) of the FTC Act to six internet service providers, which make up about 98 percent of the mobile Internet market:
AT&T Mobility LLC;
Cellco Partnership, which does business as Verizon Wireless;
Charter Communications Operating LLC;
Comcast Cable Communications, which does business as Xfinity;
T-Mobile US Inc.; and
Google Fiber Inc.
The FTC also issued orders to three advertising entities affiliated with these ISPs: AT&T's Appnexus Inc., rebranded as Xandr; Verizon's Verizon Online LLC; and Oath Americas Inc., rebranded as Verizon Media. The FTC sought information on their data collection and use practices, as well as any tools provided to consumers to control these practices.
As noted in the report, these companies have evolved into technology giants who offer not just internet services but also provide a range of other services including voice, content, smart devices, advertising, and analytics—which has increased the volume of information they are capable of collecting about their customers. The report identified several troubling data collection practices among several of the ISPs, including that they combine data across product lines; combine personal, app usage, and web browsing data to target ads; place consumers into sensitive categories such as by race and sexual orientation; and share real-time location data with third-parties.
At the same time, the report found the privacy protections many of the companies offer raised several concerns. Even though several of the ISPs promise not to sell consumers personal data, they allow it to be used, transferred, and monetized by others and hide disclosures about such practices in fine print of their privacy policies. For example, several news outlets noted that subscribers' real-time location data shared with third-party customers was being accessed by car salesmen, property managers, bail bondsmen, bounty hunters, and others without reasonable protections or consumers' knowledge and consent, according to the report.
Many of the ISPs also claim to offer consumers choices about how their data is used and allow them to access such data. The FTC found, however, that many of these companies often make it difficult for consumers to exercise such choices and sometimes even nudge them to share even more information. In addition, while several of the ISPs promise to only keep the data for as long as needed for business purposes, the definition of what constitutes a "business purpose" varies widely among the companies.
The FTC report also found that ISPs use web browsing data and group consumers using "sensitive characteristics such as race and sexual orientation."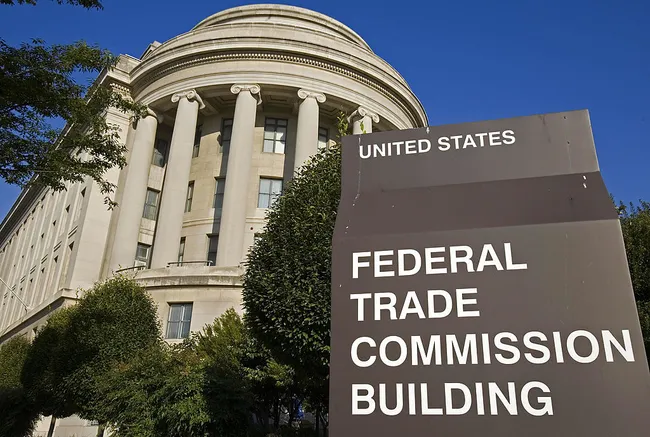 The report concludes that many of the ISPs' data collection and use practices mirror problems identified in other industries and underscore the importance of restricting data collection and use.
The Commission voted 4-0 to approve and issue the report. Staff presented findings from the report at today's open virtual Commission meeting.  Chair Lina M. Khan issued a separate statementon the report.
Cable Industry Response from the NCTA:
The report drew a sharp rebuke from the cable industry (as represented by the NCTA  — The Internet & Television Association), maintaining that it provided a "highly distorted view" that casts them in the same arena as aggressive "Big Tech platforms" which are well known to compromise users privacy via data collected and sold to advertisers.
The NCTA said in a October 21st statement:
The FTC's report provides a highly distorted view of ISP data collection policies and inappropriately attempts to lump broadband providers into the same category as the Big Tech platforms.

Cable broadband providers take seriously their responsibility to safeguard the personal information of their customers and do not surveil their customers or sell their location data. Viewed objectively, today's presentation is a broad attack on online advertising generally, not specific ISP actions. And what is further missing from today's report is the much larger story about Big Tech platforms that are premised on maximizing user attention.

What is needed is a consistent set of privacy rules across the online marketplace on a technology-neutral basis. We look forward to continued engagement with policymakers to forge a strong, consistent framework for privacy protection.
–>What will come of the FTC staff report is not entirely clear. FTC chair Lina Khan said it would be part of an "ongoing conversation" about privacy and data practices that could be "incorporated" into FTC action, according to Multichannel News.
…………………………………………………………………………………………………………………………………………………….
Net neutrality advocates are declaring June 26 another day of action in support of Democrats' resolution to restore the 2015 Obama-era net neutrality rules. Public Knowledge, Common Cause, Consumers Union and other groups want to bring pro-net neutrality Americans directly to the offices of their representatives in the House to lobby for passage of the measure, drawn up under the Congressional Review Act. The Senate passed it 52-47 last month, and so far 124 House lawmakers have signed the paperwork to force a floor vote (they need 218, so they've got some work cut out for them). TechFreedom is hosting a more skeptical panel discussion on Democrats' effort Tuesday. Among the panelists slated to appear is Grace Koh, who advised President Trump on telecom issues until she left the White House earlier this year.
Tom Leithauser of TR Daily (subscription required) wrote yesterday:
The rollback of net neutrality rules by the FCC will spark broadband investment in rural and suburban areas served by small and mid-sized cable TV operators, Matthew Polka, president and chief executive officer of the American Cable Association, said on this week's "The Communicators" program.

"It created a sense of greater innovation and investment that these companies can now deploy," Mr. Polka said on the show, which is set to air on C-SPAN tomorrow and C-SPAN2 on Monday.

He noted that broadband networks were increasingly being viewed as "infrastructure" by policy-makers and that deployment to underserved and unserved areas was a top priority at the FCC and among some members of Congress.

One impediment to broadband deployment, he said, is the time and cost required to arrange access to utility poles. Andrew Petersen, an ACA board member and senior vice president for TDS Telecom who also appeared on the C-SPAN program, said pole attachment rates for his company averaged $7.80 per pole, but were significantly higher in some markets. "It really retards our ability to make those investments to extend broadband," Mr. Petersen said.

Mr. Petersen expressed hope that the FCC's Broadband Deployment Advisory Committee would offer recommendations on ways to lower the cost of pole attachments and other broadband deployment expenses, which he said were his company's top cost.

"When you bring robust broadband to a new area, you're combatting the 'homework gap,' [and] you're allowing for economic development and commerce to take place," Mr. Petersen said. He said it was unlikely, however, for 5G service to bring broadband to unserved areas because those areas generally lack structures needed to place 5G equipment.

"We're not bullish that 5G is going to make its way to suburban and rural areas immediately," he said. "I don't believe 5G technology is going to make its way to those areas in the next several years."
In a related CNET post, Margaret Reardon wrote:
AT&T has given up efforts to challenge the Federal Trade Commission's authority to regulate broadband (Internet access) providers.  AT&T on Tuesday informed court officials that it would not file a petition to the US Supreme Court to challenge a lower court's decision in the case. In 2014, the FTC sued AT&T in the US District Court of Northern California, accusing the company of promising unlimited data service to customers and then slowing that service down to rates that were barely usable. The case hasn't yet gone to trial since AT&T had argued that the FTC has no authority over any of AT&T's businesses.

The US Appeals court in Northern California rejected that argument in February and said the case could proceed. AT&T had until May 29 to file an appeal the the Supreme Court to challenge the decision.

AT&T indicated earlier this month in a status report submitted to the appeals court that it was considering appealing to the Supreme Court to stop the case.

This case was being closely watched by net neutrality supporters, because the question of whether the FTC has authority over AT&T would have had big implications for the future of the internet and whether there will be any cop on the beat ensuring that consumers are protected from big phone companies abusing their power online.

Why? When the Federal Communications Commission gave up its authority to police the internet with its repeal of net neutrality regulations in December, it specifically handed authority to protect consumers online to the FTC.

Net neutrality is the idea that all traffic on the internet should be treated equally and that large companies like AT&T, which is trying to buy Time Warner, can't favor their own content over a competitor's content. Rules adopted by a Democrat-led FCC in 2015 codified these principles into regulation. The current FCC, controlled by Republicans, voted to repeal the regulations and hand over authority to protect internet consumers to the FTC.

But there was one hitch in the law that could have made it impossible for the FTC to oversee some of the biggest broadband companies. Many of these companies, like AT&T and Verizon, also operate traditional telephone networks, which are still regulated by the FCC. AT&T argued that because some aspects of its business, like its traditional phone services, are regulated by the FCC, the FTC doesn't have jurisdiction.

A federal appeals court disagreed with AT&T's argument, stating the FTC can fill in oversight gaps when certain services, like broadband, aren't regulated by the FCC. If AT&T had appealed to the Supreme Court and if the court had taken the case and ruled in AT&T's favor, it would have meant that phone companies providing broadband or wireless internet services would be immune from government oversight. By contrast, cable companies, which do not operate traditional phone networks regulated by the FCC, would still be under the authority of the FTC.

For now, that doomsday scenario is put to rest and the lower court's ruling that the FTC can, in fact, oversee all broadband providers stands.

Meanwhile, net neutrality supporters continue their fight to preserve the 2015 rules. Several states, including California and New York, are considering legislation to reinstate net neutrality rules. Earlier this year, Washington became the first state to sign such legislation into law. Governors in several states, including New Jersey and Montana, have signed executive orders requiring ISPs that do business with the state adhere to net neutrality principles.
Democrats in the US Senate are also trying to reinstate the FCC's rules through the Congressional Review Act, which gives Congress 60 legislative days in which to overturn federal regulations. The resolution passed the Senate earlier this month and must pass the House of Representatives and eventually be signed into law by President Donald Trump to officially turn back the repeal of the rules.
---