by Vladimir Galabov, senior analyst, IHS Markit
Summary:
High speed Ethernet adapter ports (25GE to 100GE) grew 45% in 1Q18, tripling compared to 1Q17, with cloud service provider (CSP) adoption accelerating the industry transition. 25GE represented a third of adapter ports shipped to CSPs in 1Q18, doubling compared to 4Q17. Telcos follow CSPs in their transition to higher networking speeds and while they are ramping 25GE adapters, they are still using predominantly 10GE adapters, while enterprises continue to opt for 1GE, according to the Data Center Ethernet Adapter Equipment report from IHS Markit.
"We expect higher speeds (25GE+) to be most prevalent at CSPs out to 2022, driven by high traffic and bandwidth needs in large-scale data centers. By 2022 we expect all Ethernet adapter at CSP data centers to be 25GE and above. Tier 1 CSPs are currently opting for 100GE at ToR with 4x25GE breakout cables for server connectivity," said Vladimir Galabov, senior analyst, IHS Markit. "Telcos will invest more in higher speeds, including 100GE out to 2022, driven by NFV and increased bandwidth requirements from HD video, social media, AR/VR, and expanded IoT use cases. By 2022 over two thirds of adapters shipped to telcos will be 25GE and above."
CSP adoption of higher speeds drives data center Ethernet adapter capacity (measured in 1GE port equivalents) shipped to CSPs to hit 60% of total capacity by 2022 (up from 55% in 2017). Telco will reach 23% of adapter capacity shipped by 2022 (up from 15% in 2017) and enterprise will drop to 17% (down from 35% in 2017).
 "Prices per 1GE ($/1GE) are lowest for CSPs as higher speed adapters result in better per gig economies. Large DC cloud environments with high compute utilization requirements continually tax their networking infrastructure, requiring CSPs to adopt high speeds at a fast rate," Galabov said.

Additional data center Ethernet adapter equipment market highlights:
·         Offload NIC revenue was up 6% QoQ and up 55% YoY, hitting $160M in 1Q18. Annual offload NIC revenue will grow at a 27% CAGR out to 2022.
·         Programmable NIC revenue was down 5% QoQ and up 14% YoY, hitting $26M in 1Q18. Annual programmable NIC revenue will grow at a 58% CAGR out to 2022.
·         Open compute Ethernet adapter form factor revenue was up 11% QoQ and up 56% YoY, hitting $54M in 1Q18. By 2022, 21% of all ports shipped will be open compute form factor.
·         In 1Q18, Intel was #1 in revenue market share (34%), Mellanox was #2 (23%), and Broadcom was #3 (14%) 
Data Center Compute Intelligence Service:
The quarterly IHS Markit "Data Center Compute Intelligence Service" provides analysis and trends for data center servers, including form factors, server profiles, market segments and servers by CPU type and co-processors. The report also includes information about Ethernet network adapters, including analysis by adapter speed, CPU offload, form factors, use cases and market segments. Other information includes analysis and trends of multi-tenant server software by type (e.g., server virtualization and container software), market segments and server attach rates. Vendors tracked in this Intelligence Service include Broadcom, Canonical, Cavium, Cisco, Cray, Dell EMC, Docker, HPE, IBM, Huawei, Inspur, Intel, Lenovo, Mellanox, Microsoft, Red Hat, Supermicro, SuSE, VMware, and White Box OEM (e.g., QCT and WiWynn).
………………………………………………………………………………………………………………………………………….
Mellanox Ethernet Switches for the Data Center:
In the Q1 2018 earnings call, Mellanox reported that its Ethernet switch product line revenue more than doubled year over year. Mellanox Spectrum Ethernet switches are getting strong traction in the data center market. The recent inclusion in the Gartner Magic Quadrant is yet another milestone. There are a few underlying market trends that is driving this strong adoption.
Network Disaggregation has gone mainstream
Mellanox Spectrum switches are based off its highly differentiated homegrown silicon technology. Mellanox disaggregates Ethernet switches by investing heavily in open source technology, software and partnerships. In fact, Mellanox is the only switch vendor that is part of the top-10 contributors to open source Linux. In addition to native Linux, Spectrum switches can run Cumulus Linux or Mellanox Onyx operating systems. Network disaggregation brings transparent pricing and provides customers a choice to build their infrastructure with the best silicon and best fit for purpose software that would meet their specific needs.
25/100GbE is the new 10/40GbE
25/100GbE infrastructure provides better RoI and the market is adopting these newer speeds at record pace. Mellanox Spectrum silicon outperforms other 25GbE switches in the market in terms of every standard switch attribute.
by  IHS Markit analysts Clifford Grossner, PhD and Devan Adams
Executive Summary:
To grow market share, many cloud service providers (CSPs) are introducing specialized compute instances, which target data-intensive workloads and ease the integration of artificial intelligence (AI) and machine learning (ML) into enterprise business applications as a strategy to capture market share. This type of activity is expanding the high-growth cloud-as-a-service (CaaS) and platform-as-a-service (PaaS) segments. The off-premises cloud service market is expected to reach $374 billion in 2022, at a five-year compound annual growth rate (CAGR) of 17.7 percent.
Innovative service offerings by CSPs are multiplying, including the introduction of blockchain technology in PaaS service offers. They are also introducing new services focused on enterprise verticals, including the following: healthcare, to aid diagnosis; energy, for oil and gas exploration; financial services, for transaction monitoring; and supply chain efficiencies in retail and government, for smart city infrastructure. These services package expert domain knowledge acquired by CSPs and make it available to enterprises.
"Amazon made a smart move when it integrated Alexa into Amazon Web Services business applications — and by launching several machine learning services, further expanding its breadth of intelligent solutions," said Clifford Grossner, Ph.D., senior research director and advisor, cloud and data center research practice, IHS Markit. "Google and Cisco also upped their AI and ML game, targeting hybrid cloud deployments with a collaboration aimed at running these tasks, both on-premises and from Google Cloud."
As certain market segments mature, consolidation continues for two reasons: buying competitors for access to their client base and expanding service portfolios. Some recent notable mergers and acquisitions include the following: Equinix announced its intention to buy Infomart Dallas, GTT Communications is planning to acquire Interoute, INAP acquired SingleHop, Google agreed to acquire Xively and Microsoft agreed to acquire Avere Systems.
The types of partnerships CSPs are striking evolved from partnerships with enterprise software vendors, as a way to gain a foothold in on-premises data centers, to establishing relationships between providers for cross selling. Some recent noteworthy partnerships include the following: SAP and Microsoft announced a partnership to integrate SAP's S/4HANA ERP suite with MS Azure; China Unicom plans to expand its reach across various industry verticals, by partnering with YonYou; British Telecom partnered with IBM, to extend its BT Cloud Connect Direct multi-cloud platform; and Salesforce also partnered with IBM, to enhanced its go-to-market strategy.
Highlights:
The CaaS category is expected to grow 56 percent in 2018, with a five-year CAGR of 29 percent; PaaS will grow 55 percent, with a five-year CAGR of 31 percent.
North America, the birthplace of off-premises cloud services, will remain the lead market through 2022, delivering approximately 53 percent of all global off-premises cloud service revenue.
IBM continued to lead the market for software-as-a-service (SaaS) in 2017, with 18 percent of revenue; Amazon led infrastructure-of-a-service (IaaS), with 41 percent of revenue; Microsoft topped the list for PaaS, with 26 percent of revenue; Microsoft's lead in CaaS continued, with 21 percent revenue; and Equinix led the physical facility market, with 15 percent of revenue.
Research Synopsis:
The biannual IHS Markit Cloud Services for IT Infrastructure and Applications market research report tracks public or private network delivered services offered by a third party (cloud service provider or telco); cloud brokering is not tracked. The research service provides worldwide and regional market size, cloud service provider (CSP) market share, forecasts through 2022, analysis and trends. CSPs tracked include Amazon, Alibaba, Baidu, IBM, Microsoft, Salesforce, Google, Oracle, SAP, China Telecom, Equinix, Digital Realty, Deutsche Telekom Tencent, China Unicom and others.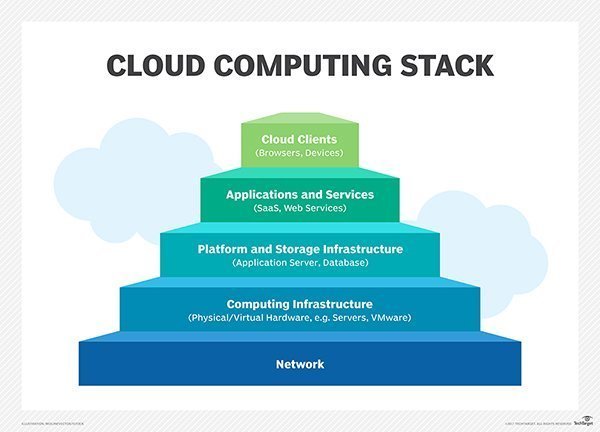 by Cliff Grossner, PhD, Senior Research Director and Advisor at IHS-Markit
SD-WAN (appliance + control and management software) revenue reached $147M in 4Q17, with CY17 up 3.9x over CY16. VeloCloud (acquired by VMware) led the SD-WAN market with 19% share of 4Q17 revenue, Aryaka was in second place with 17% revenue share, and Silver Peak rounded out the top 3 with 12%, according to the DC Network Equipment market tracker early edition from IHS Markit.
…………………………………………………………………………………………………………………………..
"
Reviewing recent wins, we can see a market that is maturing with a transition from early market adopters to mainstream buyers. Other signs of maturation include expansions at existing clients and incremental product offerings such as security and WAN optimization on top of basic WAN transport virtualization
," said Cliff Grossner, Ph.D., Senior Research Director and Advisor for the Cloud and Data Center Research Practice at IHS Markit.
 Company

Revenue (US $M)                                    

% Change

   

 3Q17   

4Q17

4Q17
vs 3Q17

VeloCloud

$26.0

$28.3

9%

Aryaka

$21.3

$24.4

15%

Silver Peak

$14.1

$17.6

25%

Cisco

$3.1

$15.6

404%

InfoVista

$9.6

$12.3

29%

Citrix

$4.4

$6.0

38%

Talari

$4.1

$5.4

31%

FatPipe

$3.8

$4.5

21%

Huawei

$2.8

$3.3

18%

Riverbed

$1.7

$2.5

49%

CloudGenix

$2.5

$2.5

0%

ZTE

$0.6

$0.7

30%

Viptela

$9.5

N/A

N/A

Other

$18.9

$23.5

25%

Total SD-WAN

$122.1

$146.7

20%

© 2018 IHS Markit

 
 
 
 
 
 
 
"One noteworthy element—we must not lose sight that SD-WAN is equally important for voice and data even though data gets much of the attention in discussions. We can also expect a next wave of features focused on analytics, making use of the rich telemetry data available with SD-WAN," said Cliff Grossner.
…………………………………………………………………………………………………….
More Market Highlights:
·            Software-defined enterprise WAN revenue increased 20% QoQ from 3Q17
·            4Q17 ADC revenue increased 1% QoQ from 3Q17 and decreased 3% YoY from 4Q16; in CY17, ADC revenue was down 5% over CY16
·            Virtual ADC appliances stood at 29% of 4Q17 ADC revenue
·            
F5 garnered 42% ADC market share in 4Q17 with revenue down 4% YoY. Citrix had the #2 spot with 30% of revenue, and A10 (9%) rounded out the top 3 market share spots.
………………………………………………………………………………………………….
Research Synopsis:
The IHS Markit Data Center Networks Intelligence Service
provides quarterly worldwide and regional market size, vendor market share, forecasts through 2022, analysis and trends for (1) data center Ethernet switches by category [purpose-built, bare metal, blade, and general purpose], port speed [1/10/25/40/50/100/200/400GE] and market segment [enterprise, telco and cloud service provider], (2) application delivery controllers by category [hardware-based appliance, virtual appliance], and (3) software-defined WAN (SD-WAN) [appliances and control and management software], (4) FC SAN switches by type [chassis, fixed], and (5) FC SAN HBAs. Vendors tracked include 
A10, ALE, Arista, Array Networks, Aryaka, Barracuda, Broadcom, Cavium, Cisco, Citrix, CloudGenix, Dell, F5, FatPipe, HPE, Huawei, InfoVista
,
Juniper, KEMP, Radware, Riverbed, Silver Peak, Talari, TELoIP, VMware, ZTE and others.
……………………………………………………………………………………………..
Cliff will chair the  OCP Market Impact Assessment session at OCP Summit in San Jose, CA and be at the Open Networking Driving Cloud Innovation panel session at ONS in Los Angeles, CA.
……………………………………………………………………………………………….
Related SD-WAN News:
chosen by Alan J Weissberger
 Aryaka wins 2018 SD-WAN Leadership Award
A March 1st press release noted that  Technology Marketing Corp (TMC) has selected Aryaka for the 2018 SD-WAN Leadership Award, recognizing the company for its industry-leading SD-WAN technology. Aryaka's global SD-WAN solution was honored for its technology leadership, market-driven innovation, growth, and outstanding business execution.
"Aryaka's year-over-year momentum in the SD-WAN space continues to impress, with many vendors, resellers, and service providers fighting for their share of the market," said Rich Tehrani, CEO of TMC. "Aryaka's global SD-WAN solution delivers top performance for both on-premises and cloud-based SaaS applications anywhere in the world. In the past year, the Aryaka team has demonstrated extraordinary industry leadership, growth and customer success, which is why we selected the company for this year's 2018 SD-WAN Leadership Award."
"Aryaka is disrupting the enterprise connectivity space by combining a cloud-native private network, SD-WAN, WAN optimization, application acceleration techniques, connectivity to cloud platforms, and network visibility in a single solution that is delivered as-a-service," said Gary Sevounts, Chief Marketing Officer at Aryaka. "Our goal is to continue to push the envelope and deliver a best-of-breed global SD-WAN solution that enables enterprises to seamlessly manage all of their global connectivity and application delivery needs."
Deployed by 800 global enterprises, Aryaka is the leading global SD-WAN provider and has the fastest growing SD-WAN solution in the market today, delivering enhanced performance for cloud and on-premises applications worldwide. Aryaka's global SD-WAN has quickly become the only viable MPLS replacement solution for global enterprises requiring alternatives to legacy WAN infrastructures for mission-critical application delivery.
…………………………………………………………………………………………………………………..
2.  Windstream's SD-WAN revenue tops 15% of sales, CEO says
Software-defined WAN revenue accounts for more than 15% of Windstream Communications' sales, a little more than a year after the company first offered SD-WAN, CEO Tony Thomas said. The regional carrier is getting 30% to 40% of its business segment sales from SD-WAN, unified communications-as-a-service and on-net services.
Telecompetitor (3/1),  FierceTelecom (3/1) 
---