Cloud services to reach $374 billion in 2022; Integration of AI & ML into enterprise business apps to drive growth
by  IHS Markit analysts Clifford Grossner, PhD and Devan Adams
Executive Summary:
To grow market share, many cloud service providers (CSPs) are introducing specialized compute instances, which target data-intensive workloads and ease the integration of artificial intelligence (AI) and machine learning (ML) into enterprise business applications as a strategy to capture market share. This type of activity is expanding the high-growth cloud-as-a-service (CaaS) and platform-as-a-service (PaaS) segments. The off-premises cloud service market is expected to reach $374 billion in 2022, at a five-year compound annual growth rate (CAGR) of 17.7 percent.
Innovative service offerings by CSPs are multiplying, including the introduction of blockchain technology in PaaS service offers. They are also introducing new services focused on enterprise verticals, including the following: healthcare, to aid diagnosis; energy, for oil and gas exploration; financial services, for transaction monitoring; and supply chain efficiencies in retail and government, for smart city infrastructure. These services package expert domain knowledge acquired by CSPs and make it available to enterprises.
"Amazon made a smart move when it integrated Alexa into Amazon Web Services business applications — and by launching several machine learning services, further expanding its breadth of intelligent solutions," said Clifford Grossner, Ph.D., senior research director and advisor, cloud and data center research practice, IHS Markit. "Google and Cisco also upped their AI and ML game, targeting hybrid cloud deployments with a collaboration aimed at running these tasks, both on-premises and from Google Cloud."
As certain market segments mature, consolidation continues for two reasons: buying competitors for access to their client base and expanding service portfolios. Some recent notable mergers and acquisitions include the following: Equinix announced its intention to buy Infomart Dallas, GTT Communications is planning to acquire Interoute, INAP acquired SingleHop, Google agreed to acquire Xively and Microsoft agreed to acquire Avere Systems.
The types of partnerships CSPs are striking evolved from partnerships with enterprise software vendors, as a way to gain a foothold in on-premises data centers, to establishing relationships between providers for cross selling. Some recent noteworthy partnerships include the following: SAP and Microsoft announced a partnership to integrate SAP's S/4HANA ERP suite with MS Azure; China Unicom plans to expand its reach across various industry verticals, by partnering with YonYou; British Telecom partnered with IBM, to extend its BT Cloud Connect Direct multi-cloud platform; and Salesforce also partnered with IBM, to enhanced its go-to-market strategy.
Highlights:
The CaaS category is expected to grow 56 percent in 2018, with a five-year CAGR of 29 percent; PaaS will grow 55 percent, with a five-year CAGR of 31 percent.
North America, the birthplace of off-premises cloud services, will remain the lead market through 2022, delivering approximately 53 percent of all global off-premises cloud service revenue.
IBM continued to lead the market for software-as-a-service (SaaS) in 2017, with 18 percent of revenue; Amazon led infrastructure-of-a-service (IaaS), with 41 percent of revenue; Microsoft topped the list for PaaS, with 26 percent of revenue; Microsoft's lead in CaaS continued, with 21 percent revenue; and Equinix led the physical facility market, with 15 percent of revenue.
Research Synopsis:
The biannual IHS Markit Cloud Services for IT Infrastructure and Applications market research report tracks public or private network delivered services offered by a third party (cloud service provider or telco); cloud brokering is not tracked. The research service provides worldwide and regional market size, cloud service provider (CSP) market share, forecasts through 2022, analysis and trends. CSPs tracked include Amazon, Alibaba, Baidu, IBM, Microsoft, Salesforce, Google, Oracle, SAP, China Telecom, Equinix, Digital Realty, Deutsche Telekom Tencent, China Unicom and others.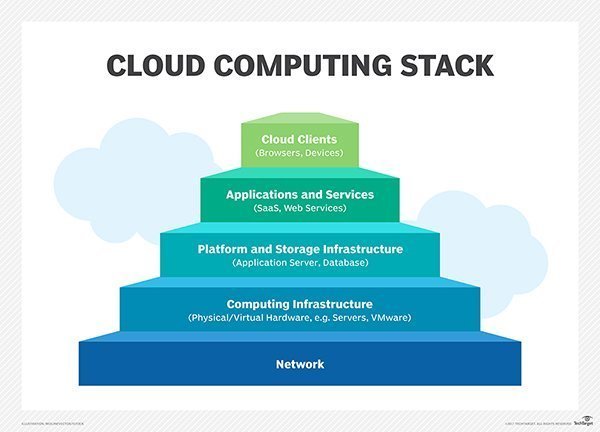 ---