Indian telcos propose year-long 5G field trials which begin this June!
India's major mobile operators have both submitted proposals to conduct year-long field trials of 5G services.  Bharti Airtel, Vodafone Idea and Reliance Jio Infocomm – along with technology partners including Cisco, Samsung, Ericsson and Nokia – have submitted detailed proposals to the Department of Telecom, the Economic Times reported.
The Indian mobile network operators are now awaiting approvals, and it is expected to take an additional initial three months to complete preparations and clearances, the Cellular Operators' Association of India (COAI) told the publication. COAI is the industry body that represents Vodafone Idea, Airtel and Jio.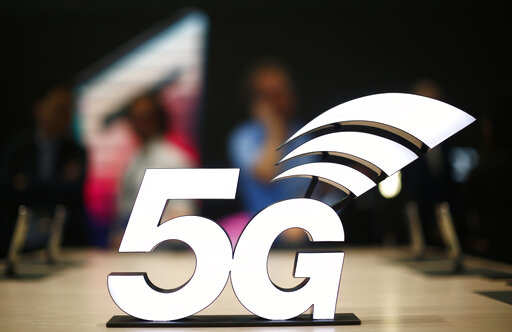 But the Department of Telecom has previously expressed a reluctance to allocate airwaves for 5G trials beyond a 90 day window, which the industry believes would be way too short of a time to conduct the required trials.  The India government has not taken any decision yet on the duration, a contentious issue for airwaves allocation.
According to COAI, the industry is expected to finally reach an agreement with the DoT on the duration of the proposed allocations, as well as other issues.  The Telecommunications Regulator of India has recommended the 3.5-GHz frequency range be used for 5G, and aims to complete an initial 5G auction early next year.
The much-awaited network trial for 5G services in India is scheduled to start this June, with a Telecom Ministry panel recommending spectrum for the test run to the incumbent telcos for a three-month period.  The panel which deliberated on the quantum and duration of the spectrum trial has recommended 5G spectrum to Airtel, Vodafone Idea and Reliance Jio initially for three months, which can be scaled up to one year in case they need more time for network stabilisation.
The three equipment vendors who have got the green signal from the panel are Samsung, Nokia and Ericsson, sources said.
The allocation will take place in the next 15 days and telcos could start intial 5G run in June itself. The network trial licenses will be issued in a few days' time.
References:
https://telecom.economictimes.indiatimes.com/news/telcos-vendors-seek-government-nod-for-a-year-long-spectrum-for-5g-field-trials/69231635
https://telecom.economictimes.indiatimes.com/news/5g-spectrum-trial-begins-next-month-for-3-months/69223222
---