2019 World 5G Convention in Beijing: China has built 113,000 5G base stations; 130,000 by the end of 2019
China secured 870,000 5G mobile subscribers in just 20 days after the country kicked off commercialization of the (pre-IMT 2020 standard) 5G mobile technology on October 31st.  About 113,000 5G base stations have already entered service and the number will hit 130,000 by the end of this year, marking China one of the world's largest 5G deployments, the ministry said.
As China continues to expand its 5G market, it has never set limits on what percentage of the domestic market can be supplied and equipped by foreign tech brands, the nation's top industry regulator said on Thursday, November 21st.  Miao Wei, minister of industry and information technology, said the world is at a tipping point for large-scale 5G network construction, and it is wrong for any country to use the excuse of cybersecurity risks to practice trade protectionism.
"No country should ban a company in its 5G network rollout based on unproved allegations of cybersecurity risks," Miao said at the opening ceremony of the 2019 World 5G Convention in Beijing. The event runs through Saturday.  China highly values cybersecurity and deeply understands that ensuring cybersecurity is a prerequisite for better growth of new-generation wireless technology, he added.  "China sticks to transparent, equal and fair principles when purchasing 5G telecom equipment. We never preset market shares for domestic and foreign enterprises," Miao said.  "China welcomes global companies and research institutions to jointly build a 5G network and share the benefits of its development," he added.
As the top industry regulator, the ministry will oversee Chinese telecom carriers' bidding processes, and it encourages competition, Miao said, adding that delivering quality 5G products and services is the only way for companies to increase their market share in China.
The minister also called for international cooperation to accelerate the global rollout of 5G, highlighting the need to establish an international mechanism for recognizing 5G-related patents in a bid to build unified global standards.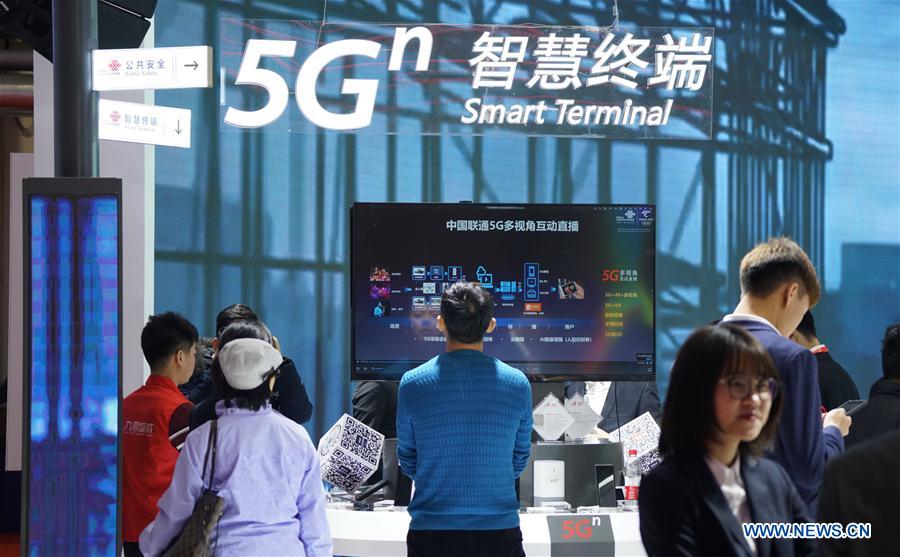 Ke Ruiwen, chairman of China Telecom, said the telecom operator has established close ties with foreign companies and international associations to promote maturity of the 5G industry chain.
Foreign telecom equipment makers including Nokia and Ericsson as well as US chip giants such as Intel and Qualcomm have actively participated in China's 5G testing and trial operations. Now they are scrambling to tap into opportunities in the country, which has built the world's largest 4G network and is eager to do the same in the 5G era.
Frank Meng, chairman of Qualcomm China, said the company is pleased to join hands with industry partners to accelerate development of 5G in China.
Qualcomm has partnered with Chinese smartphone makers to bring affordable and quality 5G handsets to the global market. Xiaomi Corp, for instance, said it will unveil at least 10 5G smartphones next year.
Nokia China President Markus Borchert said earlier this year that cooperation with multinational companies is highly regarded by the Chinese government. This makes the Finnish company more confident in the healthy, steady and sustainable development of China's 5G industry, Borchert added.
………………………………………………………………………………………………………………………………………………………………………………………………………………………………………………….
China is set to become the world's largest 5G market by 2025, with 460 million 5G users, according to the Global System for Mobile Communications Association.
The number of 5G users in China is expected to be higher than that in Europe (205 million) and the United States (187 million) combined by that time, the association said.
Raymond Wang, partner with global consultancy firm Roland Berger, highlighted China's commitment to further deepen opening-up and said Chinese companies have the confidence to compete with their foreign counterparts on the global stage.
References:
http://www.china.org.cn/business/2019-11/22/content_75434545.htm
---