Telefónica and partners pursue development of 4G/5G Open RAN technology
Telefónica has announced an agreement to develop 4G and 5G Open RAN technology with partner companies Altiostar, Gigatera Communications, Intel, Supermicro and Xilinx. The Spain based pan European network operator also said it intends to launch vendor-neutral 4G and 5G Open RAN trials in UK, Germany, Spain and Brazil this year.
Telefonica said this latest collaboration comprises the necessary design and developments, integration efforts, operational procedures and testing activities required to deploy Open RAN in its networks.  The Spanish network operator says this is part of its continuing efforts to lead network transformation towards 5G and that the collaboration would progress the design, development, optimisation, testing and industrialisation of Open RAN technologies across its footprint this year.
The collaboration focuses on the distributed units (DUs) and remote radio units (RRUs).  The DUs implement part of the baseband radio functions using the FlexRAN software reference platform and servers based on the Intel Xeon processor. The RRUs connect through open interfaces, based on O-RAN Alliance's fronthaul specification, and software that manages the connectivity in an open cloud RAN architecture.
Telefonica said DUs and RRUs will be designed with 5G-ready capabilities, meaning they can work in either 4G or 5G mode by means of a remote software upgrade. It will be testing the 4G and 5G hardware and software components in the lab and in the field this year, integrating an Open RAN model as part of its UNICA Next virtualization program.
……………………………………………………………………………………………….
The premise is that Open RAN will be cheaper as it encourages more suppliers into the market, especially in terms of the baseband hardware where economies of scale from using standard IT can be deployed.
A cloudified open radio access architecture can also enable faster software innovation and advanced features like network automation, self-optimization of radio resources and coordination of radio access nodes.
The main goal of the trial is to define precisely the hardware and software components in 4G and 5G to guarantee seamless interoperability. This includes:
• Testing the complete solution in the lab and in the field,
• Integrating the Open RAN model as part of the end-to-end virtualisation program (UNICA Next),
• Maturing the operational model, and
• Demonstrating new services and automation capabilities as offered by the Open RAN model.
The DUs and RRUs are designed with 5G-ready capabilities and so can work in 4G or 5G mode by means of a remote software upgrade.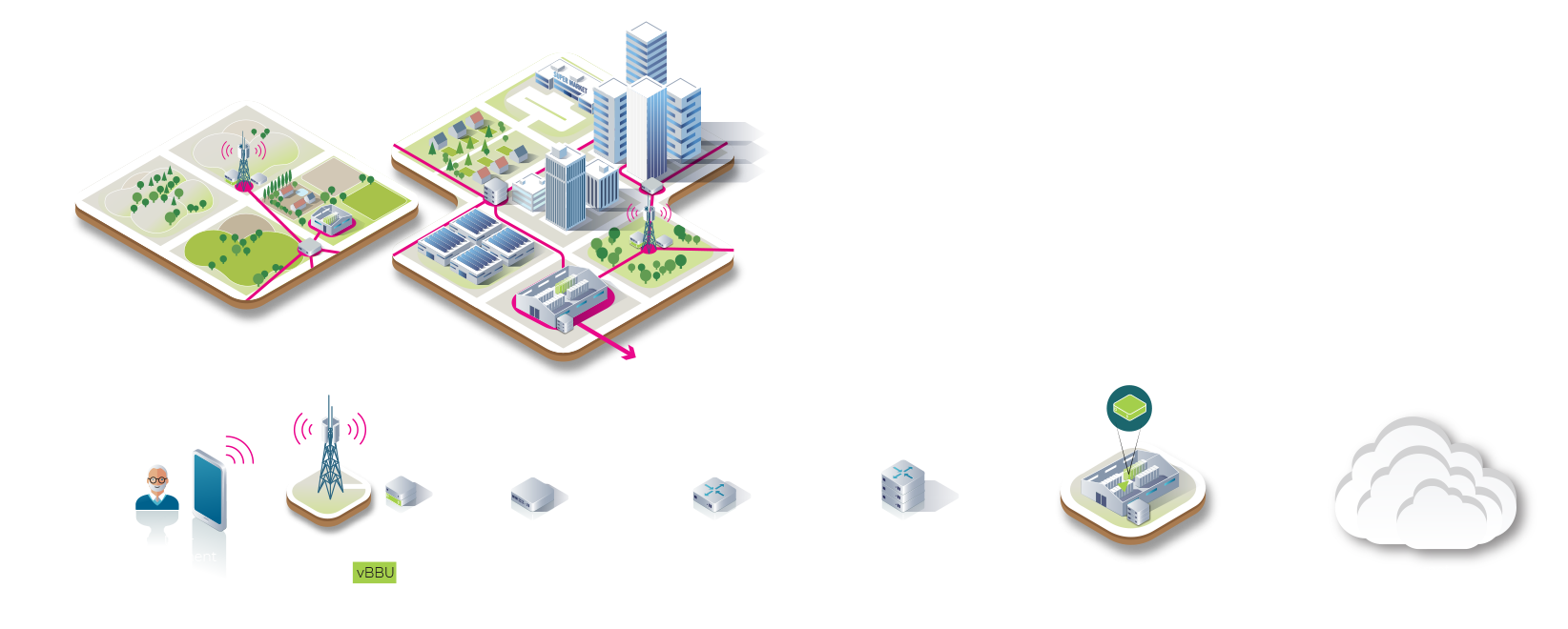 …………………………………………………………………………………………………………
The OpenRAN trial also supports exposure to third-party, multi-access edge computing (MEC) applications through open Application Programming Interfaces (APIs), and integration with the virtualisation activities in the core and transport networks. Open interfaces also mean that operators can upgrade specific parts of the network without impacting others.
Telefónica describes this openness to third-party MEC applications as "the cornerstone" to bringing added-value to the customers by enabling a variety of rich 5G services, like virtual and augmented reality, online gaming, connected car, the industrial internet of things (IoT) and more.
Edge-computing applications running in the telco cloud can benefit from the strong capillarity of the access network, so services can be tailored instantly to match the users' needs and the status of the live network.
……………………………………………………………………………………………..
Quotes:
Enrique Blanco, Telefónica's CTIO:  "Once again, Telefónica is leading the transformation towards having the best-in-class networks in our Operations with our customers as key pillars. Open RAN is a fundamental piece for that purpose while widening the ecosystem."
"Telefónica is known for its leading-edge network and has been championing open vRAN implementations to bring greater network service agility and flexibility," said Pierre Kahhale, Altiostar Vice President of Field Operations. "By bringing together the best-of-breed innovation, Telefonica is looking to achieve this vision into their network. We look forward to supporting this transformation of Telefonica's network."
Heavy Reading principal analyst Gabriel Brown: "Up to now, the open RAN action has been all about 4G. In 5G, the major integrated systems vendors [Ericsson, Huawei, Nokia, Samsung, ZTE] have been supplying their state-of-the-art systems to the market for about 18 months," creating a big gap between what is available from them and what can be sourced from the open RAN community, says the analyst. "This move by Telefónica could help to stop that gap getting too much wider."
"Gigatera Communications and Telefonica has been actively working to ensure state of the art technologies are being deployed.  We truly value our partnership as we engage and revolutionize the industry.", Daniel Kim, President.
"Open RAN offers a way for service providers to enhance customer experiences and enable new revenue-generating applications," said Dan Rodriguez, vice president and general manager of Intel's Network Platforms Group.  "We are collaborating closely with Telefonica and the broader ecosystem, and also participating in initiatives like the O-RAN Alliance, to help accelerate innovation in the industry."
"Supermicro is excited to partner with Telefónica, a premier telecommunications provider, to deliver server-class 5G solutions based on Open RAN architecture,", Charles Liang, president and CEO of Supermicro. "Working closely with Telefónica on the deployment of 5G in the significant EMEA region, Supermicro's history of rapid time-to-market for advanced, high-performance, resource-saving solutions is a key component for the successful implementation of next-generation applications, especially as x86 compute designs migrate to the telco market."
"Xilinx is excited to collaborate with the disruptive mobile operator Telefónica as it leads the move to O-RAN" said Liam Madden, executive vice president and general manager, Wired and Wireless Group, Xilinx. "Our adaptable technology supports multiple standards, multiple bands and multiple sub-networks, providing Telefónica with a unique and flexible platform for radio, fronthaul, and acceleration for 4G and 5G networks."
………………………………………………………………………………………………..
References:
https://www.telefonica.com/en/web/press-office/-/telefonica-joins-forces-with-altiostar-gigatera-communications-intel-supermicro-and-xilinx-for-the-development-and-deployment-of-open-ran-in-4g-and-5g
https://www.mobileeurope.co.uk/press-wire/telefonica-partners-to-launch-4g-and-5g-open-ran-trials
https://www.totaltele.com/505252/Telefonica-rallies-a-posse-of-Open-RAN-vendors-to-take-on-5G
https://techblog.comsoc.org/2020/03/14/o-ran-alliance-telecom-infra-project-tip-ocp-telco-may-open-up-telecom-equipment-market-to-new-entrants/
https://telecominfraproject.com/openran/
https://www.lightreading.com/4g-3g-wifi/telefonica-takes-open-ran-into-5g-territory/d/d-id/758293?
---