According to a May 2023 report from the Global mobile Suppliers Association (GSA), just 35 network operators in 24 countries and territories "are now understood to have launched or deployed public 5G SA networks." That's out of approximately 240 service providers which have now launched commercial 5G services, as per the recent Ericsson Mobility Report.
Dell'Oro's Dave Bolan said, "Currently we count 43 live 5G SA networks for eMMB [enhanced mobile broadband]. For 2023, four [mobile network operators] have launched 5G SA networks," he added.  It should be noted that Dell'Oro doesn't factor in fixed wireless access (FWA) or private 5G networks in its SA totals.
In Europe, Vodafone UK and Telefónica Spain join what remains a small set of network operators that have launched 5G SA, including Orange Spain and Vodafone Germany. Spain should provide an interesting study of what happens when two rival operators launch 5G SA service.
There are some glimmers of hope that 5G SA launches will accelerate soon.  GSA (aka GSMA) has identified at least 1,063 announced devices with declared support for standalone 5G in sub-6GHz bands, 864 of which are commercially available. Furthermore, it said 116 operators in 53 countries and territories are now investing in 5G SA, including those that have actually deployed a public network. "This equates to 22.1% of the 524 operators known to be investing in 5G licenses, trials or deployments of any type," the GSA said.
Separately, analysts say that 5G SA branding by network operators is quite confusing (we agree). Vodafone UK's decision to use 5G Ultra for its 5G SA branding vs Telefonica using 5G+ are examples of that.
Gabriel Brown of Heavy Reading said, "customers don't really know what it means, other than it denotes some form of technical advance."  He points out that 5G SA "requires a lot of investment and deep engineering expertise; this makes it a useful proxy for network quality. Operators need to take all the technical marketing opportunities they can get."
"What happens when BT launches? Are they going to call it 5G+ or 5G Super Ultra or something like that? That's going to make it even more confusing," said Kester Mann, an analyst with CCS Insight. At the same time, he agrees that 5G standalone is a significant network upgrade and it makes sense that operators would want to gain a marketing edge over rivals that have yet to launch the service.
Notably, neither Vodafone nor Telefónica is charging extra for the more advanced 5G service, and both have focused on the improved speeds and reliability it will bring. They also emphasize eco-friendly aspects, such as lower energy consumption.  However, Mann questioned Vodafone's claim that customers with an eligible 5G Ultra device can expect up to 25% longer battery life.  "Twenty-five percent faster than what?" he asked. "It's a bit unclear." However, such a claim would certainly be welcome news to consumers. "In a lot of our consumer research, battery life comes out as one of the common bugbears among people using mobile phones," said Mann.
In the U.S., T-Mobile is the only network operator that's deployed a 5G SA network.  AT&T and Verizon have been talking about it for years, but the time frame for deployment has been pushed back several times.
Deloitte Global said it expects the number of mobile network operators investing in 5G SA networks via trials, planned deployments or rollouts to grow from more than 100 operators in 2022 to at least 200 by the end of this year.
One reason why there are relatively few 5G SA networks deployed is there are no implementation standards.  3GPP 5G Architecture specs, rubber stamped by ETSI,  provide several options to realize a 5G cloud-native core network which leads to different implementations.  3GPP decided NOT to liaise their 5G non-radio aspects specs (including 5G Architecture and 5G Security) to ITU-T.
Here are the key 3GPP 5G system specs:
The latest 3GPP 5G Architecture spec is System architecture for the 5G System (5GS) (3GPP TS 23.501 version 17.9.0 Release 17), published by ETSI on July 5, 2023.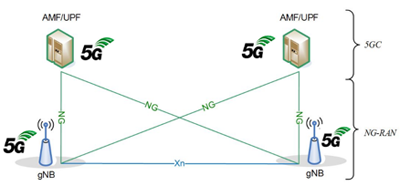 Source:  3GPP
Hence, the ITU JCA on IMT2020 and Beyond is dependent on other organizations for inputs to their roadmap.  "The scope of JCA-IMT2020 is coordination of the ITU-T IMT-2020 standardization work with focus on non-radio aspects and beyond IMT2020 within ITU-T and coordination of the communication with standards development organizations, consortia and forums also working on IMT2020 and beyong IMT-2020 related standards."
References:
https://www.lightreading.com/5g-and-beyond/plus-or-ultra-5g-sa-adds-more-brands-to-mix/d/d-id/785524?
https://www.silverliningsinfo.com/5g/5g-sa-springs-action
https://urgentcomm.com/2023/01/19/standalone-5g-progress-remains-a-disappointment/
https://www.3gpp.org/technologies/5g-system-overview
https://www.itu.int/en/ITU-T/jca/imt2020/Pages/ToR.aspx
---