China Mobile says COVID-19 effected Q1 2020 Results: Loss of 4M 4G subs, 31.7M 5G subs
China Mobile's  first quarter 2020 earnings report was somewhat disappointing, save for 5G.  Revenues, earnings and profits all decreased for the first quarter as the world's largest mobile operator felt the impact of the coronavirus outbreak in China.
The state owned telco lost 4 million customers which is < 1/2% of their customer base in the first quarter.  There were 946 million total China Mobile subscribers at the end of March 2020.
Revenues fell 2%, to 181.3 billion Chinese yuan (US$25.6 billion), compared with the year-earlier period, while revenue from telecommunications services was RMB168.9 billion, up by 1.8% over the same period last year.  Profit attributable to equity shareholders was RMB23.5 billion ($3.3 billion), down by 0.8% over the same period last year.
The company (referred to as "the Group") addressed the impact of COVID-19 in their Q1 2020 earnings report:
COVID-19 posed an impact on the overall society and economy in the first quarter of 2020. The Group's business development was no exception. In light of COVID-19, the Group has introduced "three safeguards" which endeavoured to provide reliable communications, maintain service continuity and step up comprehensive prevention and control measures. Leveraging the demand for informatization services brought about by measures to prevent and control COVID-19 and the resumption of work and production, the Group has also accelerated business transformation and upgrade.

The Group's total number of mobile customers was around 946 million as at 31 March 2020. Among them, the numbers of 4G customers and 5G package customers were 752 million and 31.72 million, respectively. During the first quarter of the year, data traffic business maintained growth momentum with handset data traffic recording a year-on-year increase of 43.4% and handset data DOU (average handset data traffic per user per month) reaching 8.3GB. Total voice usage declined by 16.3% year on-year to 661.4 billion minutes, which was attributable to OTT substitution and COVID-19.

Buoyed by the rapid growth of corporate SMS, total SMS usage rose by 45.4% year-on-year. Mobile ARPU dropped by 6.7% year-on-year to RMB46.9 for the first quarter of the year and the decline rate has moderated compared to that of the previous year. As at 31 March 2020, the total number of wireline broadband customers was 191 million, with a net increase of 4.10 million for the first quarter of the year. Wireline broadband ARPU amounted to RMB31.3.

Amidst COVID-19, the Group's telecommunications services revenue grew by 1.8% year on-year to RMB168.9 billion for the first quarter of 2020. Currently, measures to prevent and control COVID-19 are still underway and some impact may carry over.

The Group will continue to foster business transformation and upgrade and make an all-out effort to promote the coordinated development of the CHBN four major markets. It will also continue to optimize its revenue structure and strive to maintain growth in telecommunications services revenue for the full-year of 2020. The Group's revenue from the sales of products and others went down by 34.9% year-on year to RMB12.4 billion for the first quarter of the year. The decline was mainly caused by contracted sales of handsets and IoT devices, amongst other products, due to COVID-19.
…………………………………………………………………………………………………………………………………………………………………………….
The figures seem to vindicate arguments that China Mobile will prove fairly resilient to COVID-19 as a critical lifeline to the wider world for people under lockdown/ shelter in place orders. While customer numbers fell in mobile, there was no decline at China Mobile's fixed-line business, which picked up another 4 million broadband customers to finish March with 191 million in total. On the mobile side, usage of traditional voice services fell from 278 minutes per user each month in the final quarter of 2019 to just 234 minutes in the first quarter of 2020. Mobile data usage, though, rose from 7.1 to 8.3 gigabytes per month over the same period.
Largely due to China government incentives, China Mobile now claims nearly 32 million 5G customers, up from just 2.6 million in December 2019. Sustain that rate of growth and the operator would be on course for almost 120 million 5G customers by the end of this year. That may be difficult once China Mobile has attracted all the early 5G adopters.  It will be interesting to see how soon the major improvements brought by 3GPP Release 16 (scheduled to be frozen in early July 2020) will be implemented by the Group's network equipment vendors- principally Huawei and ZTE.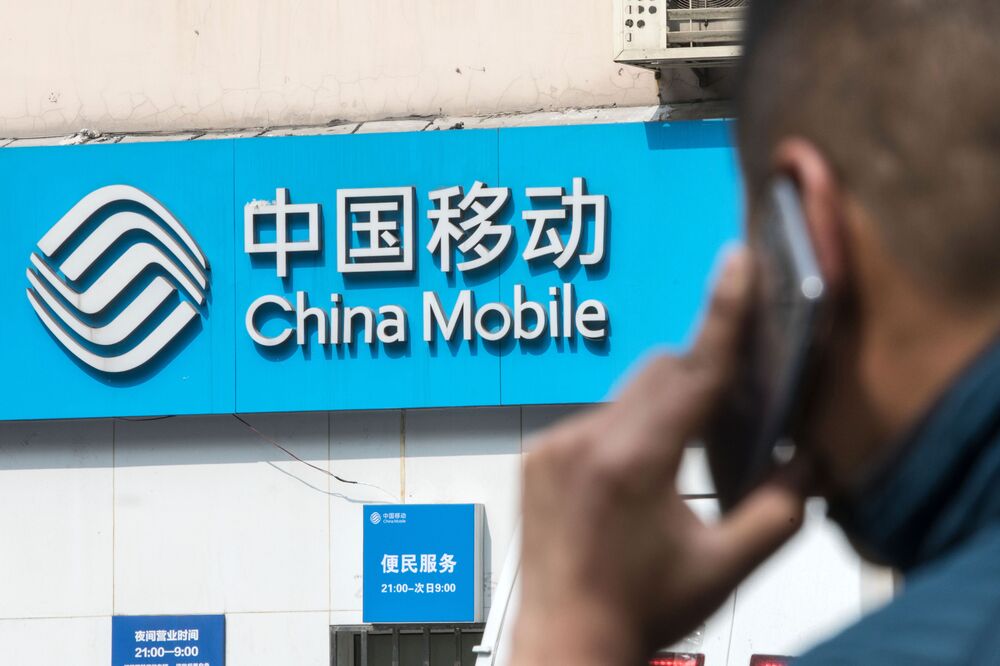 Key Insights From Bloomberg:
The carrier, which has more than 940 million subscribers, may benefit in the months ahead as economic activity begins to return toward normal. The expansion of 5G coverage planned this year may also help lure subscribers to higher priced heavy-data plans.
While the company is spending to expand 5G networks, it has also been maintaining dividend levels and had cash and bank deposits of about 317 billion yuan as of the end of last year.
Attracting 5G subscribers is a key for growth as those users tend to spend more per month. The company had about 31.7 million 5G subscribers as of the end of March.
While total subscribers fell in the first quarter, the carrier benefited from a slight rise in average revenue per user from the previous quarter as the introduction of 5G networks made it easier for users to play richer video games and use applications that consume more data.
Iian Morris, International Editor at Lightreading wrote in a blog post:
A challenge for the Group is to meet the investments required for 5G infrastructure.  China Mobile has earmarked RMB100 billion ($14.1 billion) for capital expenditure on 5G in 2020, an increase of 317% on what it spent in 2019, according to market-research firm Omdia (owned by market research goliath Informa). Its plan is to add at least 250,000 5G base stations by the end of this year.

Meeting this commitment will be difficult as earnings and cash flow are squeezed by COVID-19. Just-published figures show that earnings before interest, tax, depreciation and amortization fell nearly 6% in the first quarter, to RMB68.5 billion ($9.7 billion), compared with the year-earlier period. Under government pressure to hit deployment targets, China Mobile may look to reduce costs in other parts of the business to offset the increase in spending on 5G. "The group will continue to develop new sources of revenue and identify ways to curtail expenses, while taking measures to reduce costs and enhance efficiency," it says in its statement.

Hacking into headcount will be difficult if China Mobile is to avoid disruption to 5G buildout and sales and marketing activities. Nevertheless, the operator may be able to realize some cost savings through pruning of a workforce that numbered as many as 456,239 employees at the end of last year. While major US operators have slashed tens of thousands of roles in recent years, China Mobile seems to have been a lot more cautious on the jobs side: Its staff numbers have fallen less than 1% since the end of 2016.

The latest update on 5G will be a further concern for US officials already worried about falling behind China in the development and rollout of the new network technology. With at least 30 million 5G customers, China already has enough users of the service to spur the development of new commercial applications that might not be feasible in the old 4G world. That is exactly what the US does not want to hear.
References:
https://www.chinamobileltd.com/en/file/view.php?id=228270
https://www.lightreading.com/asia/china-mobile-misplaces-4m-customers-but-finds-another-30m-for-5g/d/d-id/759007?
https://www.bloomberg.com/news/articles/2020-04-20/china-mobile-lost-almost-4-million-subscribers-in-first-quarter
---