Huawei investment subsidiary buys 40 companies in 3 years to reconstruct semiconductor supply chain
According to financial magazine Caijing (Chinese), Huawei has been building an independent and controllable silicon industrial capability in the last two years as it attempts to rebuild its supply chain.  Investments cover virtually every part of the semiconductor industry, including IC design, electronic design automation (EDA) software, packaging and testing, and materials.
On June 23rd, Tianyancha, an enterprise information query platform, revealed that Shenzhen Hubble Investment Partnership (Limited Partnership), a subsidiary of Huawei Technologies Co., Ltd [1.], became a shareholder of Qiangyi Semiconductor (Suzhou) Co., Ltd. The registered capital of the latter increased from 65.943 million yuan to 73.165 million yuan. This is the first company in mainland China that has the ability to independently design vertical probe cards and has achieved mass production of MEMS probe cards.
The probe card is the core component of the chip test link, accounting for 70% of the total cost of the entire test fixture. As a test interface, the probe card will test the bare chip and screen out defective products. For a long time, the semiconductor test probe market has been monopolized by foreign manufacturers.
Note 1. Shenzhen Hubble Investment Partnership (Limited Partnership), which was established in April this year and is an investment institution controlled by Huawei Investment Holdings Co., Ltd., which is the same as Hubble Technology Investment Co., Ltd., which was established in April 2019.
…………………………………………………………………………………………………………………………………………………………………………………
Hubble Technology Investment Co., Ltd., which has been established for three years, has made faster and more detailed investments.  In May, it invested in Shenzhen Yunyinggu Technology. On June 23 and 24, it successively invested in Qiangyi Semiconductor and Chongqing Xinjing Special Glass. There are 37 companies in its investment portfolio, of which 34 are related to semiconductors, involving chip design, EDA, testing, packaging, materials and equipment All links.
Before the establishment of Hubble Investment in 2019, Huawei had always followed the long-term principle of not investing in any company. Hubble's mission is closely linked to the production of Huawei chips via wholly-owned subsidiary HiSilicon.  Huawei CEO Ren Zhengfei had insisted the company would not invest in or partner with suppliers in order to ensure it was free to choose the best technologies.
In 2019, after Huawei was sanctioned by the U.S. government, the chips designed by HiSilicon could not find a foundry company (e.g. TMSC, Samsung, etc) that would make those chips for them.  Those U.S. sanctions have changed Ren's stance on investments/acquisitions.  So Hubble Investment's mission was directed at Huawei's survival needs.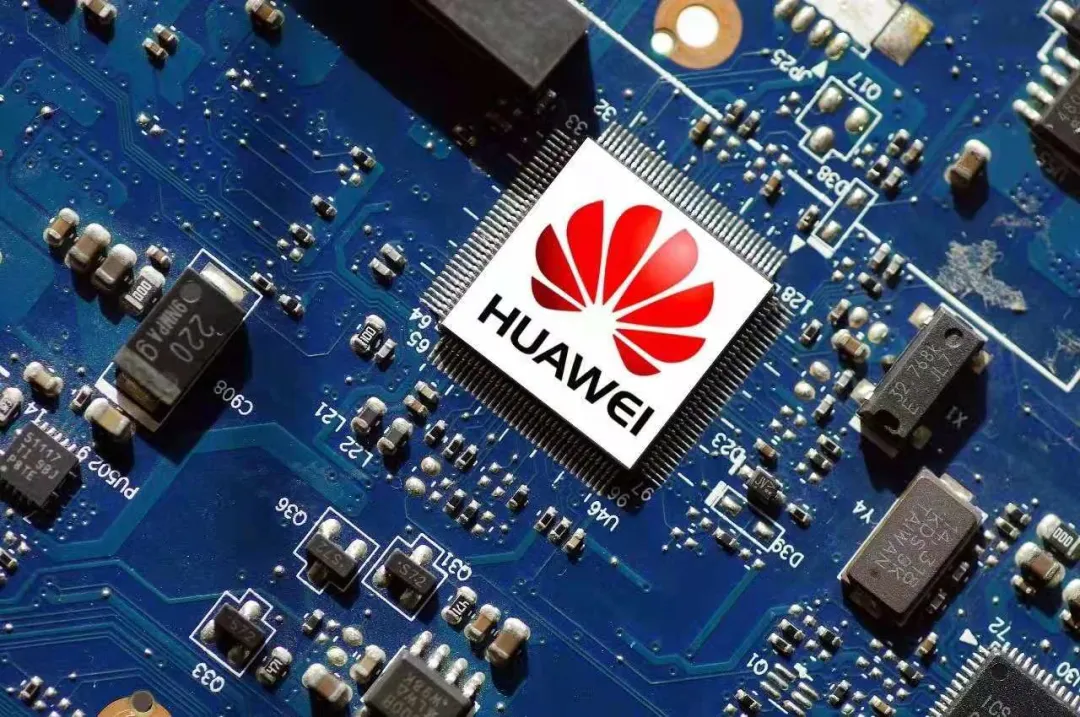 According to market research firm Strategy Analytics report, in the first quarter of 2021, the global smartphone processor market grew by 21% year-on-year, and Huawei HiSilicon's smartphone processor shipments dropped by 88% compared to the same period last year. The sharp decline in data also indicates the urgency of self-help to make HiSilicon designed chips.
As tech blogger Kevin Xu pointed out: "Habo is a way to find and invest in the best companies in China who can be suppliers and partners, and groom them to be world class quality. That's why Huawei gives them its business — there's no better training than serving a real (and big) customer."
Huawei's executive director and CEO of consumer business, Yu Chengdong, once admitted that it was a mistake to only choose the field of chip research and development and ignore the asset-heavy chip manufacturing field.
The investment focus has shifted several times as it has built out its prospective supply chain partners, Caijing says. In late 2019 and the first half of 2020, its targets were materials and opto-electronic chip firms. In the latter part of 2020 and early 2021, it shifted to EDA software. In recent months it has targeted advanced equipment. In early June it invested 82 million yuan (US$12.7 million) in Beijing RSLaser Opto-Electronics Technology Co, specialist in light source systems for lithography machines.
Caijing confirmed with many people familiar with the matter that Huawei will build its first wafer fab in Wuhan. It will need a series of related materials, equipment, software, etc., which cannot be researched by Huawei alone. This means that Hubble's investment in the semiconductor industry chain in the past three years will play an important role, and this will also be a crucial step for Huawei to achieve self-help in the supply chain.
Most of the companies invested by Hubble are in the early stages, and their scale is still far from the leading companies in the industry. Huawei tends to grow together with a company. Therefore, even some technologies that have not yet been commercialized in large quantities will receive investment from Huawei. This is for the controllable layout of Huawei's industrial chain.
Although the information released to the outside world is extremely limited, many sources indicate that Hubble is closely connected with Huawei's overall strategic plan. Bai Yi, the chairman and general manager of Hubble Investment, is also the president of Huawei's Global Financial Risk Control Center and formerly vice president of Huawei's strategy department.
A Huawei employee revealed to a reporter from Caijing that Hubble's personnel are simple, "only a few dozen people", but some of them also belong to Huawei's strategic department in terms of administrative planning. For a long time before this, the decision-making power of Hubble's foreign investment was not in the hands of the investment company itself, but was determined by the business department related to the invested company.
A semiconductor investor told a reporter from Caijing that sometimes they will look at projects with Hubble Investment. In many projects, Huawei's procurement VP will directly participate in investment negotiations. At the same time, some of the invested companies are also Huawei's upstream suppliers. . Some companies have business cooperation with Huawei, but Hubble has only deepened business cooperation.
The most obvious manifestation of the in-depth business cooperation is the order. In addition to investment, Huawei will also support the invested companies in order.
Take analog chip manufacturer Si Ruipu as an example. In the prospectus disclosed, customer A is the number one customer of Si Ruipu, which accounts for 57.13% of the operating income of the company. According to some related information, it is speculated that this customer A is Huawei. According to the prospectus, Si Ruipu established a cooperative relationship with Huawei in 2016 and obtained the certification of Huawei as a qualified supplier in 2017. In 2019, Hubble Investment, a subsidiary of Huawei, through private placement, became a shareholder of Seripul, and furthered the cooperation, and Huawei became the number one customer of Siripul.
Another example is Can Qin Technology. In 2019, Can Qin Technology became Huawei's strategic core supplier and the largest supplier of Huawei's 5G base station filters. Its orders from Huawei accounted for 91.34% of its operating income. In 2020, Hubble Investment will invest in Canqin Technology through equity transfer, with a shareholding ratio of 4.58%.
For small and medium-sized start-ups, the most worrying thing before is that no manufacturers are willing to use the product. Obtaining Huawei's orders means stable sales revenue and strong ecological support, and it also gives these companies the opportunity for iterative trial and error. Many semiconductor companies in the United States have gradually developed by relying on powerful semiconductor manufacturers.
As previously noted, Huawei was not receptive to domestic suppliers in the early days. In addition to its strong style, Huawei did not give many domestic companies opportunities in the early years of the company. Their suppliers will still be the world's first-class manufacturers. Today, the situation is quite different, but it gives tech companies in mainland China a rare opportunity.
In addition to orders, if some companies say that products or technologies may not be developed until next year, Huawei will also say that as long as the company can produce products in the future, Huawei promises to use it. This is a strong driving force for China's independent semiconductor industry chain.
Once Huawei's wafer fab is completed, its IDM model will go through, and a closed loop of the ecological industry chain will be realized. Now, Huawei is hiring talents in chip manufacturing and equipment. At the same time, Huawei is also paying attention to some domestic material companies, such as photoresist, silicon wafer, gas and other companies, which will serve for the construction of fabs in 2 to 3 years.
Becoming a supplier of Huawei is not an easy task. Huawei has very high requirements on suppliers. Accepting Huawei's orders is a very energy-consuming task. At the same time, invested companies may also face the choice of giving up other customers. If there is a problem with Huawei, a major customer, the company's operations will also be strained.
Today, Huawei is planning to build its own wafer fab and adopt the IDM model. If completed, Huawei's semiconductor ecosystem will gradually form a closed loop. Huawei also hopes that the companies it invests in will be used for its production lines in the next 3 to 5 years.
References:
https://mp.weixin.qq.com/s/16JJ4h5JXckwoowvLe4gYw
https://www.lightreading.com/asia/huawei-bets-on-chip-startups-to-rebuild-supply-chain/d/d-id/770669?
---