Telcos Loss: Private 5G & MEC/5G SA Core Network – Cloud Giants Take Market Share
The Case for Private 5G:
Some organizations do not want telcos involved in 5G. Instead, they have bought their own spectrum licenses and plan to build and operate private 5G networks.
According to a research report by the Beyond by BearingPoint and Omdia, only 16% of enterprise projects are telco-led, while a fifth of businesses plan a do-it-yourself 5G private network approach.
Private 5G networks offer much more robust security as they need not be connected to the larger telecom network, and hence are attractive to companies which have very high security requirements, such as power plants and other critical infrastructure.
Private 5G networks are also highly customizable and can therefore be built to exact company specifications as opposed to having to select from telco offerings. Also, wireless data can be managed and analyzed internally.
Given that 5G SA/ Core network deployments will take years and will all be different, private networks can deliver robust connectivity now.  Another important advantage is that many private 5G networks are being designed to operate indoors as well as outdoors.
Indeed, the survey found that 5G is clearly seen as primarily a B2B or B2B2X opportunity. 72.8% of telcos believe that most 5G revenues will be derived from B2B, B2B2C or Government/ smart cities opportunities.  The challenge for telcos is to capture some of that market, less it all goes to private 5G network equipment suppliers, like Nokia, Cisco and NEC.
……………………………………………………………………………………………..
Telco Partnerships with Public Cloud Service Providers:
Most 5G network operators are teaming up with public cloud giants (AWS, Azure, and Google Cloud) for either multi-access edge computing (MEC) and/or implementation of (non-standardized) 5G SA core networks.  That business partnership requires telcos to split revenues with those cloud giants and/or pay them a fee.
This growing list of CSA-Public Cloud partnerships continue to grow.  We've summarized many of them in previous IEEE Techblog posts (see References below).
The biggest risk is that such partnerships diminish the telco's role in 5G as all the intelligence and key functions are implemented by the cloud providers. That once again, relegates the CSPs to dumb pipe providers (of only the radio access network [RAN]), which only provide 2 way wireless transport.
Research conducted by Beyond by BearingPoint and Omdia (a sister company of Light Reading owned by Informa) revealed that hyper-scaler cloud service providers have "accelerated their push into network activities" during the pandemic, even as that has "exposed some limitations of  communications service providers (CSPs) when it comes to capabilities to create new agreements at speed."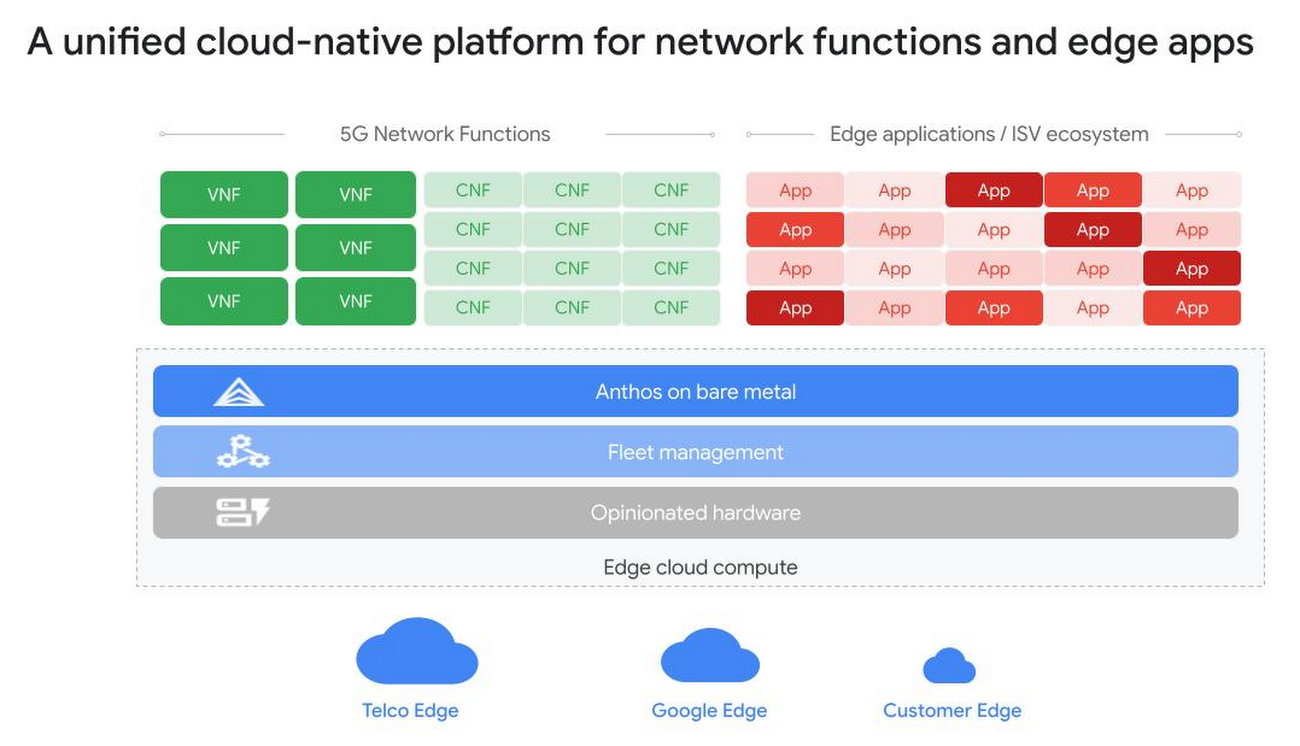 Expect AWS, Azure and Google Cloud to accelerate their push to take over all the intelligence/smarts in a 5G network, including such highly touted functions as "network slicing," service registration & discovery, network automation, authentication, security and many more which are ONLY possible with a 5G SA core network.
References:
https://www.lightreading.com/the-core/standalone-shaping-up-to-be-5gs-next-big-flop/a/d-id/771094
https://www.bearingpointbeyond.com/en/industries/5g/5g-insights/5g-enterprise/
https://www.fiercewireless.com/private-wireless/manufacturers-are-building-their-own-5g-networks-without-telco-vendors
German Telecom Regulator awards 5G private network licenses in the 3.7GHz to 3.8GHz band
Samsung introduces 5G mmWave small cell for indoor use with Verizon as 1st customer
AT&T 5G SA Core Network to run on Microsoft Azure cloud platform
Analysis of Dish Network – AWS partnership to build 5G Open RAN cloud native network
Cloud Service Providers Increase Telecom Revenue; Telcos Move to Cloud Native
TIM with Google and Ericsson will launch first '5G Cloud Network' in Italy
---