Google Cloud expands footprint with 34 global regions
Google Cloud has added a region in Dallas, Texas, which brings Google Cloud's total number of global regions to 34. The rollout follows the launch of its 33rd cloud region in Columbus, Ohio late last month. Other recent additions include regions in Milan, Italy; Paris, France; and Madrid, Spain.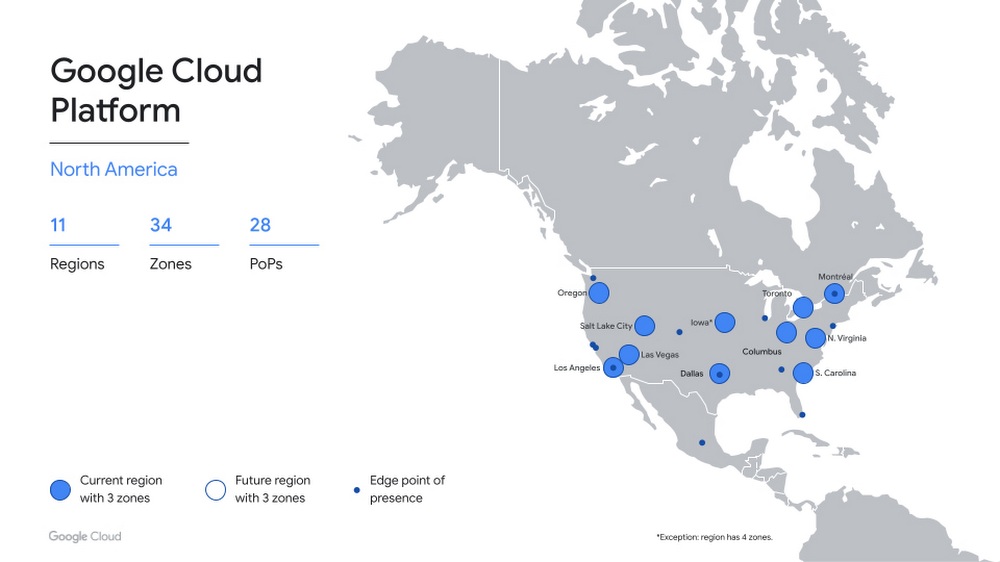 "We've heard from many of you that the availability of your workloads and business continuity are increasingly top priorities. The Dallas region gives you added capacity and the flexibility to distribute your workloads across the U.S.," Google Cloud executive Stacy Trackey Meagher wrote in a blog post.
The Texas site is the eleventh region in North America and second in the central U.S., with the other located in Iowa. It also has North American cloud regions in Oregon, Salt Lake City, Los Angeles, Las Vegas, South Carolina and Northern Virginia as well as Montreal and Toronto, Canada.
---