Proximus to extend fiber coverage to 95% of Belgian premises
Belgian network operator Proximus is teaming up with private equity partners in a bid to deliver gigabit fiber service to 95% of the country.  The telco is planning to reach a final joint venture (JV) agreement with I4B by the end of 2022.
The company this week inked a memorandum of understanding (MOU) with I4B – The Belgian Infrastructure Fund – whose founding investors are the Federal Holding and Investment Company (SFPI-FPIM), AG Insurance and Synatom, will act as an anchor investor to the project. I4B's mission is to finance the development of infrastructure with a positive impact on Belgium's economic development, while taking into account societal and environmental requirements.
One of the joint ventures will focus on rollouts in the French-speaking Wallonia region of the country while the other will zero in on Dutch-speaking Flanders. Proximus will serve as a minority shareholder for each JV and the anchor tenant on the networks built in each region.
Proximus and I4B plan to spend around €4 billion (approximately $4.2 billion) between the two JVs.  Petra De Sutter, Belgium's deputy prime minister, said in a statement the partnership between Proximus and I4B will help ensure internet access in areas with "no or insufficient connectivity today."
Proximus previously announced plans to deliver fiber to 2.2 million locations in densely populated parts of the country by 2026. Accounting for the 1.7 million locations it hopes to reach through the proposed JVs as well as another 2 million it is building through previously formed JVs Fiberklaar and Unifiber, it now says it will reach 5.9 million locations or 95% of homes and businesses in Belgium by 2032.
Following the signing of the MoU, the parties involved will now engage in negotiations on specific terms for the roll-out, aiming to close an agreement by end 2022.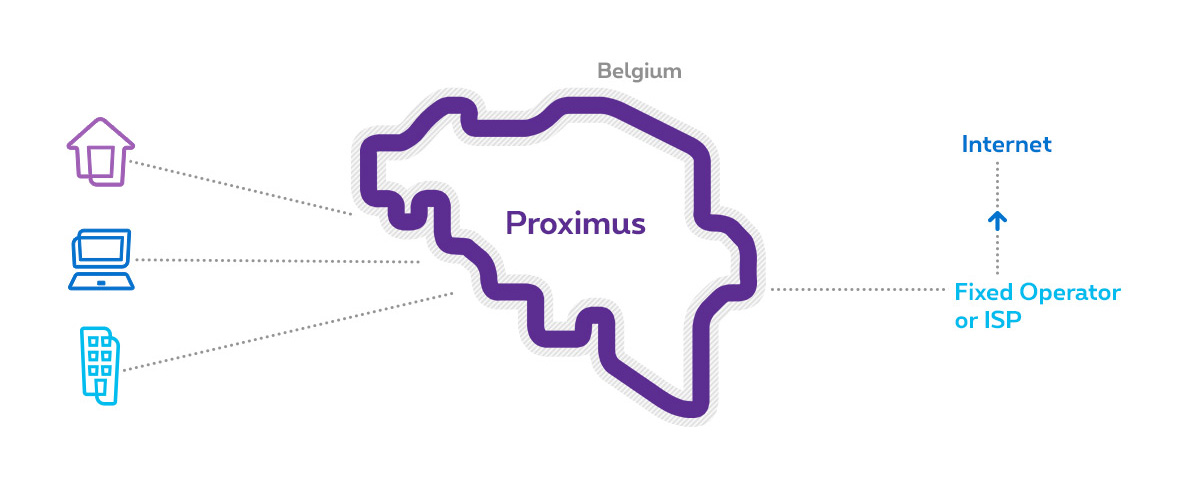 According to a report released by the FTTH Council Europe in May, Belgium topped the list as the fastest growing fiber market in the European Union (including the U.K.) by percentage. Its figures showed Belgium's number of homes passed grew 109% between September 2020 and September 2021, outpacing Israel (107%) Greece (90%), Cyprus (83% and the U.K. (80%).
FFTH Council Europe forecast the number of homes passed by fiber in Belgium will skyrocket 568% by 2027 to reach a total of 3.9 million.
References:
https://www.fiercetelecom.com/telecom/proximus-inks-mou-push-fiber-17m-more-locations-belgium
https://www.proximus.com/news/2022/20220629-fiber-rollout.html
FTTH Council Europe: 197 million homes passed in 2026 in EU27+UK
---