China Unicom to deploy Huawei's 64T64R MetaAAU product-an upgrade of Huawei MetaAAU
China Unicom Beijing will commercial Huawei's 64T64R MetaAAU product in a pilot urban residential area in Tongzhou District. China Unicom says the rollout of 64T64R MetaAAU resulted in a significant increase in user-perceived rates. Even at a building near the cell edge, the downlink user-perceived rate was able to reach 100 Mbps on every floor, China Unicom added.
64T64R MetaAAU is an upgrade of the Huawei MetaAAU series that adopts extremely large antenna array (ELAA) technology. The number of channels has grown from 32T32R to 64T64R, meaning this new green 5G base station Massive MIMO product can deliver upgrade coverage and capacity.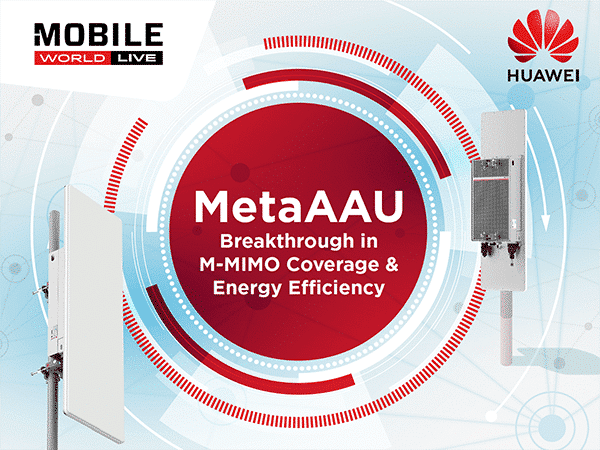 China Unicom Beijing and Huawei have created a commercial MetaAAU network as part of a project that has deployed MetaAAUs at over 1,000 rural network sites on the outskirts of Beijing. According to China Unicom, this new network has already seen a 38 percent increase in traffic per site by improving 5G services in rural areas.
The MetaAAUs used by this network are also designed to reduce site energy consumption by 5 percent under the same network load compared with previous-generation AAUs. MetaAAUs are the third-generation of 5G AAU developed by Huawei. They use the company's new extreme-large antenna array (ELAA) architecture to double the scale of arrays compared with the previous-generation AAU. According to Huawei, this innovation results in extended coverage because channel beams are narrower and energy is more focused.
China Unicom Beijing has leveraged these advancements to hit its 2022 5G construction targets for small towns and rural areas which face unique challenges when it comes to inter-site distance, gigabit user experience, and green networking. China Unicom Beijing deployed these MetaAAUs at over 1,000 sites in July in towns and rural areas including the Shunyi, Huairou, and Pinggu districts of Beijing.
The company claims the MetaAAUs have delivered a 40 percent increase in coverage area, increased uplink and downlink user-perceived rates by 10 percent, and lowered network energy consumption by 5 percent over previous-generation AAUs. Since their deployment, user traffic has increased by 38 percent in their coverage areas and the operator's user base has increased by 37 percent.
References:
https://www.telecompaper.com/news/china-unicom-huawei-to-commercialize-64t64r-metaaau-for-5g-subscribers-in-residential-areas–1434471
https://www.telecompaper.com/news/china-unicom-deploys-1000-metaaaus-with-huawei–1430843
---