AT&T CEO at Goldman Sachs Conference: Fiber and 5G are huge growth drivers
AT&T CEO recently spoke at the Goldman Sachs Communicopia + Technology Conference.  Stankey reiterated that AT&T continues to take a disciplined and return-focused approach to growth and investment and made the following points:
The company continues to add customers in its strategic focus areas of 5G and fiber. Stankey shared he feels comfortable with AT&T's business trajectory and the continued customer demand it is seeing. Overall industry postpaid phone volumes remain healthy, and AT&T's consistent go-to-market approach, along with an improved customer experience, is attracting high-value customers.  That's in sharp contrast to Verizon which is losing post paid mobile customers. "We are still going to have a negative net adds on phones in the third quarter," Verizon CEO Hans Vestberg said Wednesday at the Goldman event.
Stankey said AT&T is developing diversified sources of growth, with wireless share gain in specific customer cohorts, such as the public sector and large and mid-sized business. He expects this momentum to continue thanks to a strong distribution ecosystem, a high-performing workforce and enhanced network quality strengthened by recent mid-band 5G spectrum deployments. He also added that recent pricing actions are performing as anticipated, supporting the company's view that these actions will be accretive in the latter half of the year.
Stankey shared that AT&T Fiber continues to deliver the best customer experience in the marketplace and that he's pleased with the penetration rates for new fiber build. As AT&T expands to new markets, the company has seen first-year penetration rates about two times greater than historical norms. Stankey expects subscriber momentum and current penetration rates to continue based on the company's improved ability to build fiber effectively and the strong customer demand for the product. Fiber ARPU continues to grow, and the company is seeing higher than anticipated uptake of its multi-gig fiber offerings.
At the end of the last quarter, AT&T had over 6.5 million fiber customers. The company continues to expand its fiber footprint and has the ability to serve 18 million customer locations in more than 100 metro areas with AT&T Fiber. Stankey shared there may be an opportunity to expand the company's fiber footprint based on the attractiveness of returns and that government subsidies supporting public-private partnership are expected to help drive broadband expansion.

There are three major sensitivities in a fiber business case. One is the rate of penetration, one is the ARPU and one is the cost to build. Cost to build isn't going to move dramatically typically speaking. Nobody is going to come out with a new way to put fiber out that takes 30% out of the cost of building fiber. It uses relatively mature technologies like digging trenches that aren't going to see that kind of rapid change.  ARPUs are not only strong. They're stronger than what we expected. We're seeing higher uptakes when we offer 5 gig in the market than what we would have expected when we put a 5-gig product out there. And if the rate of penetration is twice as fast as we expected, that will tell you that there are homes that in previously, two years ago when we did this, we said maybe weren't economical that now because of our execution in the market and we sustain that become economical.

Second point, government has brought in a pretty substantial amount of public subsidy, $45 billion-ish. And remember, that's just the public portion of the subsidy. What people miss is nobody expects that when one of those locations get built, that it's going to be done on a 100% public financing, it's going to be done on a public private partnership.

And right now, on public monies that are coming in, for example, when we're participating, oftentimes, $3 of private capital come in to match $1 of public capital. I don't expect that, that ratio will probably hold as we get to some of these more difficult areas to build. But $45 billion, if it's 1:1, could be $90 billion, right? And when you start thinking about that dynamic of how that opens up an opportunity in the market previously uneconomic areas to build. If that starts to work its way through the process next year, I would expect that AT&T is going to be an active participant in that process. And we're going to look at it based on what I described earlier is we're looking at places where we're turning down existing copper infrastructure, where we have opportunity to keep scale and go in and fill in holds, that's going to naturally cause us to lean in to doing some of that stuff going forward. And I would expect that will probably alter the number.

And then finally, I think we're in a place in the market right now, where I believe all the fundamentals are that customers need more skilled connectivity in their home. And if I look out over five years, and I think about building a durable and sustainable franchise at AT&T, I think fiber is a key element to that.

Fiber is also a key element for getting the kind of dense infrastructure that's necessary for the next generation of wireless technology for backhaul. And having that owned and operated economics where you've got that backhaul and that transport densely out on a network is going to be a key determiner being a successful wireless business over time. And so when I step back and I think about that opportunity right now, are there other markets maybe outside of our operating footprint, given our success and what we're seeing in rate of penetration, receptivity of the product, our ability to cross-sell both fixed and wireless, we should understand whether or not there's something there.
AT&T has been deploying their mid-band spectrum. We were a little bit later to that dynamic than some in the industry because of where we were in the auction and equipment availability. It is now up and starting to make its appearance. In metropolitan areas, the performance we're getting out of it is really, really good. I think that will be a big lift on what is already a strong network.
The CEO says AT&T has the best performing 4G LTE network in the country now paired with what we can do in 5G mid-band spectrum, I think that's only going to be a positive for customers as we move through this.
AT&T remains focused on its cost transformation program and its efforts to achieve more than $4 billion of its $6 billion run-rate cost savings target by the end of the year. Stankey noted that he's comfortable with AT&T's cost structure, and believes the company can continue to drive out costs as it exits portions of its legacy businesses. This includes efforts to transition from its legacy copper network to fiber.
Stankey shared that AT&T is investing at a record clip to fuel growth in core connectivity, while continuing to pay an attractive dividend, and that the company is focused on building a sustainable and durable connectivity operation with improved cash generation. AT&T is pleased with the return profile of its fiber and 5G investments and continues to expect 2022 and 2023 to be the peak of this capital investment cycle with capital intensity moderating in 2024 and beyond. Overall, the company's long-term capital allocation priorities remain unchanged, and it expects to use cash after dividends to reduce debt with a goal of reaching a net debt-to-adjusted EBITDA range of 2.5x.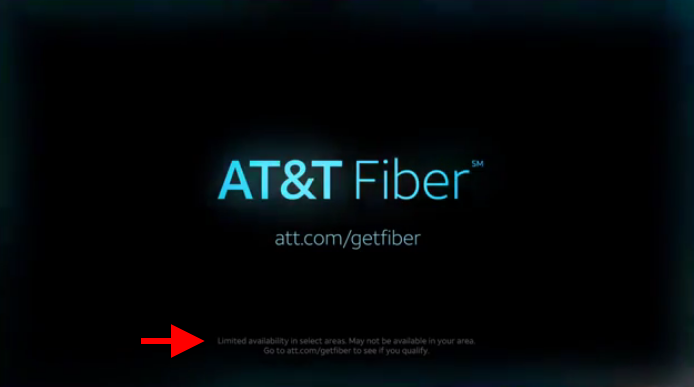 References:
AT&T CEO Updates Shareholders at Goldman Sachs Communicopia + Technology Conference | Business Wire
AT&T Inc. (T) Presents at Goldman Sachs Communacopia + Technology Conference (Transcript) | Seeking Alpha
Tyler Durden Blog | Verizon Shares Slide After CEO Warns Of Wireless Subscriber Decline | Talkmarkets
---