Deutsche Telekom to deploy more small cells to solidify its 5G network
Deutsche Telekom plans to deploy more small cells to solidify its 5G network, the company said in a podcast. The carrier explained that small cells improve the quality of the network in areas of high density, such as train or bus stations, markets or shopping arcades.
In late December, Deutsche Telekom said it would repurpose approximately 3,000 old public payphones as 5G small cells by 2025. They will have a range of a few hundred meters and will serve city centres and pedestrian zones using the 3.6 GHz frequency band.   Telekom said its 5G small cells serve a 200-metre radius.
Telekom already uses phone box small cells for LTE networks on the 2.6GHz frequency, but will start a 5G rollout using the 3.6GHz band in 2023, having completed a pilot phase.
Telekom stressed its enthusiasm for designs that "fit in with the urban landscape, either by standing out with a decorative design or by harmoniously blending into their surroundings". The latest roll out of phone box small cells will see 5G connectivity with little to no visual impact on German streets.
Telekom has partnered with Swiss network equipment vendor Huber+Suhner on small cells since 2019, using them to densify its 4G network across a number of German cities. The Huber+Suhner kit is installed in existing street furniture — including phone boxes — operating over a range of frequencies from 1.7GHz to 4.2GHz. When the deal was signed, then-Chief Technology Officer Walter Goldenits said that small cells would form an "important component of our expansion strategy". He added that the Swiss vendor's equipment can be converted to support 5G networks "in a few easy steps" (Deutsche Telekomwatch, #87). With this latest phone box small-cell rollout, it appears that this option has not been taken.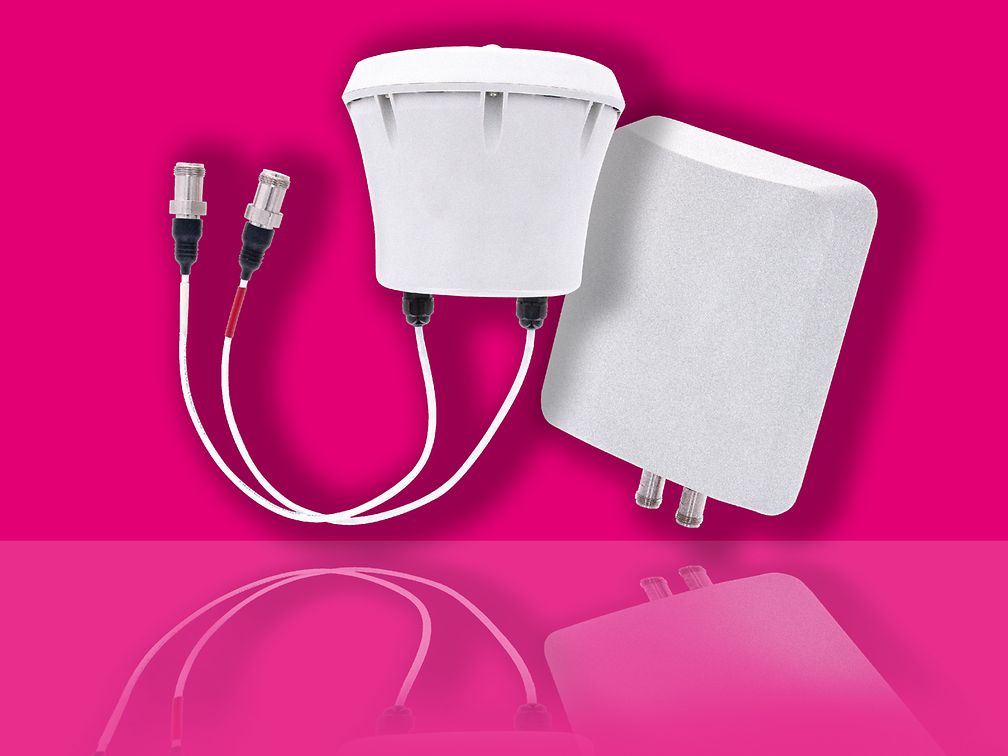 5G small cell antennas. © Deutsche Telekom AG
Deutsche Telekom Technik, the operator's German network deployment and management unit, has been trialling street-level 5G small-cell designs since at least 2019. Then, it highlighted "creative designs" to densify the network, including the use of antenna housings shaped like clocks and birds perching on lampposts.
References:
https://www.telekom.com/en/search-this-website?query=small+cells++
https://www.telcotitans.com/deutsche-telekomwatch/telekom-swaps-phone-boxes-for-5g-small-cells/6009.article
https://www.telekom.com/en/media/media-information/archive/5g-small-cell-antennas-579790
---