FCC proposes regulatory framework for space-mobile network operator collaboration
The U.S. Federal Communications Commission (FCC) has proposed a new regulatory framework meant to support collaboration between satellite and wireless terrestrial network operators.  In a statement last week, the FCC noted it's aiming to leverage the growth in space-based services to connect smartphone users in remote, unserved, and underserved areas.  The FCC hopes to establish a more transparent process to support supplemental coverage from space.
Numerous such collaborations have launched recently, and the FCC seeks to establish clear and transparent processes to support supplemental coverage from space.  Connecting consumers to essential wireless services where no terrestrial mobile service is available can be life-saving in remote locations and can open up innovative opportunities for consumers and businesses.
"We will not be successful in our effort to make … always-on connectivity available to everyone, everywhere if we limit ourselves to using only one technology. We are going to need it all—fiber networks, licensed terrestrial wireless systems, next-generation unlicensed technology, and satellite broadband," said FCC Chair Jessica Rosenworcel, calling this type of seamless migration among networks the "Single Network Future." She referenced the availability of emergency SMS service on smartphones via satellite and added, "We are starting to see direct satellite-to-smartphone communication move from sci-fi fantasy to real-world prospect. … For this innovation to have a chance to deliver at scale—and for us to move toward a full Single Network Future with more providers, in more spectrum bands, and a global footprint—regulators will need to develop frameworks that support its development."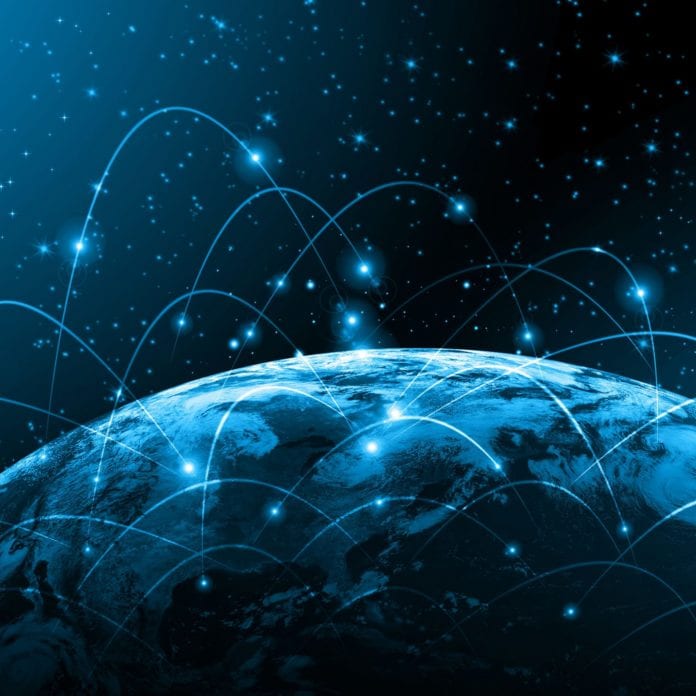 The Notice of Proposed Rulemaking's suggested framework plans to see satellite operators collaborating with terrestrial service providers while being able to obtain FCC authorization to operate space stations on certain currently licensed, flexible-use spectrums allocated to terrestrial services. According to the FCC, it's also looking to add a mobile-satellite service allocation on some terrestrial flexible-use bands.
"The FCC proposes allowing authorized non-geostationary orbit satellite operators to apply to access terrestrial spectrum if certain prerequisites are met, including a lease from the terrestrial licensee within a specified geographic area. A satellite operator could then serve a wireless provider's customers should they need connectivity in remote areas, for example in the middle of the Chihuahuan Desert, Lake Michigan, the 100-Mile Wilderness, or the Uinta Mountains," said the FCC in its statement.
The FCC will also seek comment on how this framework might best support access to emergency response systems like 911 and Wireless Emergency Alerts when a consumer is connected via supplemental coverage from space. The new proceeding will also seek to build a record on whether the framework can be extended to other bands, locations, and applications that might be supported by such collaborations.
"By providing clear rules, I believe we can kick start more innovation in the space economy while also expanding wireless coverage in remote, unserved, and underserved areas. We can make mobile dead zones a thing of the past. But even better, we have an opportunity to bring our spectrum policies into the future and move past the binary choices between mobile spectrum on the one hand or satellite spectrum on the other. That means we can reshape the airwave access debates of old and develop new ways to get more out of our spectrum resources," Rosenworcel said.
…………………………………………………………………………………………………………………………………………………………………………………………..
Satellite to smartphone connectivity is expected to be crucial for emergency response systems, with the FCC noting that it is seeking input from the emergency services on how its new framework can best support these services. Companies such as SpaceX, Lynk, and AST SpaceMobile are prominent in this space.
Apple provides emergency SOS services when it announced its iPhone 14, with the company working with Globalstar to provide satellite connectivity through emergency SOS via satellite.
T-Mobile linked up with Elon Musk's SpaceX to provide mobile signal connectivity from space, promising speeds of 2-4Mbps through Starlink satellites and eliminating dead zones, using T-Mobile's mid-band spectrum.
A number of telcos have recently penned satellite connectivity agreements with satellite operators including Vodafone, Globe, Zain, and TIM Brazil.
…………………………………………………………………………………………………………………………………………………………………………………………..
References:
https://docs.fcc.gov/public/attachments/DOC-391794A1.docx
https://www.datacenterdynamics.com/en/news/fcc-outlines-framework-encouraging-sat-to-smartphone-innovation/
U.S. military sees great potential in space based 5G (which has yet to be standardized)
\
Emergency SOS: Apple iPhones to be able to send/receive texts via Globalstar LEO satellites in November
Qualcomm and Iridium launch Snapdragon Satellite for 2-Way Messaging on Android Premium Smartphones
Bullitt Group & Motorola Mobility unveil satellite-to-mobile messaging service device
---