Philippine's carrier Globe Telecom Inc. announced it is using next-generation antennas to facilitate 4G acceleration and 5G evolution.  The telco said it has completed the deployment of a new series of antennas that efficiently enables the acceleration of 4G and the evolution of 5G technology. Globe said that the antennas  adopts enhanced multi-array modules, ultra-high integration architecture, and full-band technology.  The deployment is seen to boost the company's 4G and 5G network and ensure energy efficiency, Globe added.
"4G/5G deployment is accelerating and usage is continuously growing. The antenna is important for a network to have greater capacity, accelerate site deployment, have broader and deeper coverage, and achieve a low carbon footprint," said Joel Agustin, SVP and Head of Network Planning and Engineering at Globe's Network Technical Group.  "Globe is innovating with its vendor partners on the latest technologies available to improve customer experience through efficient 4G/5G network deployment," he added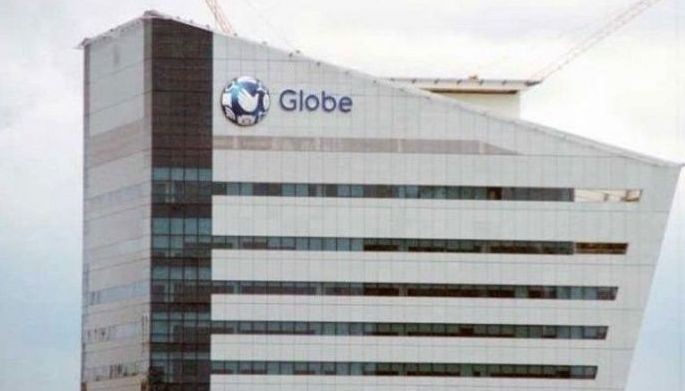 Since the antenna is smaller than the traditional design, Globe said it makes installation easier and faster even on cell sites with limited space.
The technology combines different frequency bands and accommodate different generations of cellular technologies, including 5G.
It also minimizes feed loss and improves energy efficiency, which means Globe can maximize energy efficiencies and lower electricity utilization through antenna development and power consumption innovation.
Globe said the use of the latest technology is part of its commitment to the United Nations Sustainable Development Goals, particularly UN SDG No. 9, which highlights the roles of infrastructure and innovation as crucial drivers of economic growth and development.
Globe has earmarked P89 billion for 2022 capital expenditures to roll out more 5G sites and in-building solutions, upgrade cell towers to 4G LTE, add more 4G cell sites, and lay down fiber to the homes.
The company deployed 380 new 5G sites in Metro Manila, Rizal, Cavite, Batangas, Bulacan, Davao, Cebu, Misamis Oriental, and Iloilo in the first quarter.
Globe is innovating with its vendor partners on the latest technologies available to improve customer experience through efficient 4G/5G network deployment.
References:
https://www.gizguide.com/2022/06/globe-uses-new-antennas-4g-5g.html
by Lisbet  K. Esmael, The Manila Times
Despite the publicized efforts of telecommunications companies (telcos) to roll out services powered by "5G" technology in the Philippines, Fitch Ratings presented a bleak outlook for its initial adoption.
In a report published on Tuesday night July 30th, the global debt watcher said 5G reach in the country remained "uncertain," and expected its rollout "to be limited this year, considering the early stage of adoption and deployment, particularly in a predominantly prepaid market like the Philippines."
Such adoption, Fitch Ratings said, may lie in the affordability and availability of devices, which should be 5G-ready.
"Prices of 5G customer-premises equipment would need to fall considerably for mass-market adoption to take place in emerging markets," Fitch added.
"The Philippine government has also not formally identified the 5G spectrum band for telcos," Fitch Ratings noted.
The report comes after one of the country's leading telcos, Ayala-led Globe Telecom Inc. recently introduced "5G" powered fixed wireless services (not standardized by anyone), mainly to its home subscribers.
It made these services commercially available on Saturday in Buting village in Pasig City, offering speeds of up to 100 megabits per second and data capacity of up to 2 terabytes.
Globe Telecom aims to also offer these services in two dozen more areas, including Greenpark in Cainta town, Rizal province; Woodland Hills in Carmona town, Cavite province; and Carissa Homes 2A and 2B, Palmera Homes in San Jose del Monte City, Bulacan province.
Another telco, PLDT Inc., is poised to introduce its own 5G services by early 2020, delaying its supposed fourth-quarter launch, as it is yet to identify its technology vendor.
New telco players Dito Telecommunity Corp. (formerly Mislatel Consortium) — selected by the government in November to challenge the dominance of the so-called PLDT-Globe duopoly — and NOW Telecom are also looking to launch their 5G services soon.
…………………………………………………………………………………………………………………………
We expect over 4bn 5G subscribers in 2028, while (pre-standard) 5G services will be available in 25 countries by the end of 2019.
4G will remain a key technology worldwide in the 2020s.
IoT and industry remain the key use case in our view.
Business users will be the key clients of 5G services, as part of the digital transformation trend.
–>US, China, South Korea And Japan Key Early Adopters
…………………………………………………………………………………………………………………………
References:
Philippines' Globe Telecom to deploy "Air Fiber 5G" this month
"5G" Fixed Wireless Technology to be Deployed in Philippines by Globe Telecom in 2Q 2019
KT Corp, South Korea's largest telecommunications network operator, will participate in a nationwide project to greatly improve Internet connectivity in the Philippines, gaining a major foothold in the Southeast Asian country and neighboring region.
KT signed a 53 billion won (US$ 47 million) contract last week with the Philippines's Converge ICT Solutions Inc. to build an optical fiber network along some 1,570 kilometers (975 miles) of main roads in the northern region of Luzon. The company hopes the contract will lead to more business partnerships with the top Philippines Internet provider in the future.
The latest deal is part of Converge's $1.8 billion endeavor to expand its broadband coverage throughout the Philippines over the next five years. KT is increasing efforts to expand its business presence and partnerships overseas, notably in Asia, Europe and Africa, with the company's latest Internet solutions, including GiGA Wire, GiGA WiFi and GiGA LTE.
"The partnership with Converge ICT Solutions is a great opportunity to introduce our technological expertise in telecommunications network planning, construction and operation not only in the Philippines but also in neighboring countries," said Yun Kyoung-Lim, head of KT's future convergence and global businesses. "KT will continue its efforts in representing the Republic of Korea to the world as the global ICT leader."
KT is a global leader in next-generation wireless technology. The company is preparing for the commercial launch of the country's first nationwide 5G network early next year and successfully showcased trial 5G services with the world's first 5G-ready network. The company is also a pioneer in future technologies such as artificial intelligence (AI), autonomous driving, and virtual and augmented reality (VR and AR).
In recent years, KT has installed more than 5,500 kilometers (3400 miles) of optical fiber networks in Myanmar, Bangladesh and other countries. For the Philippines-based project, the company plans to cooperate with many Korean small- and mid-sized companies, which have proven their high quality through previous overseas projects. KT expects to have more business opportunities in the Philippines, including smart energy, corporate and public innovations, and disaster and safety management.
The Korean telecom leader also signed an agreement last month with Germany-based albis-elcon to provide its GiGA solutions and next-generation technologies to communications service providers in Europe and other parts of the world. KT is also now working on various projects to improve ICT infrastructure in Africa, including broadband networks in Rwanda, Gabon and Botswana and a public security network in Angola.
Luzon is the largest of more than 7,000 islands in the Philippines and is home to the Southeast Asian country's capital, Manila. More than half of the country's population, estimated at over 106 million, live on Luzon. Because the country consists of so many islands, the Philippines has experienced difficulties in improving its Internet speed and telecommunications service environment.
When the optical fiber cables project in Luzon is completed in June 2020, a great number of people in the Philippines are expected to benefit from high-speed home Internet connections. Philippines President Rodrigo Duterte has established the Department of Information and Communications Technology, and the administration is promoting e-government services and ICT development.
About KT:
KT Corporation, Korea's largest telecommunications service provider reestablished in 1981 under the Telecommunications Business Act, is leading the era of innovations in the world's most connected country. The company leads the 4th industrial revolution with high speed wire/wireless network and innovative ICT technology. After installing 4.5 million fixed lines for 20 million users in just 12 years, KT was the first telecom provider to introduce 5G broad-scale trial service in 2018. It is another step in KT's continuous efforts to deliver essential products and services as it seeks to be the No.1 ICT Company and People's Company.
For more information, please visit our English website at https://corp.kt.com/eng/
---