ZTE makes prototype smartphone call on China Unicom's trial 5G network vs Huawei's 5G NR @ 2.6GHz?
ZTE, which recently completed the 3rd phase of CMIIT IMT-2020 5G core network tests, just  announced it made the a 5G mobile call using its 5G prototype smartphone on the Guangdong branch of China Unicom's trial 5G network in Shenzhen, China.  The trial was conducted in collaboration with China Unicom and involved placing a 3GPP Release 15 compliant New Radio (NR) non-standalone (NSA) mobile call using the prototype smartphone.  It used ZTE's 5G end-to-end solution, including radio access network, core network, transport network and prototype device.   In addition to demonstrating a 5G call, the test verified key 5G technologies including Massive MIMO, 5G NR, non-standalone (NSA) dual connectivity, FlexE transport technology and 5G common core architecture (defined by who?).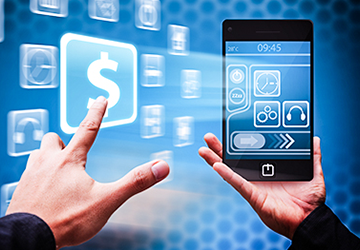 ZTE says "the future 5G system should be a unified network adaptable to different scenarios."
…………………………………………………………………………………………………………………………………………………………………………………
"ZTE's 5G solution has passed the end-to-end test in the three months after the release of the 3GPP Rel-15," ZTE said in a statement.  "It showcases ZTE's strong competency in 5G R&D and commercialization, demonstrating ZTE's role as a reliable partner to global 5G operators and a key player in the 5G industry."
Last year, ZTE announced a series of new-generation 5G base stations. The Chinese telecom and mobile phone vendor said that the new generation of 5G high/low frequency Active Antenna Unit (AAU) base stations support 3GPP release 15 "5G NR" NSA specification for the data plane.  The latest ZTE base stations combine the radio and antenna parts.  It is capable of integrating multiple frequency bands, which create what is known as the "AAU solution." AAU supports 5G functions such as Massive MIMO and Beamforming.
Meanwhile, Huawei says it completed a 5G New Radio (NR) trial in the 2.6 GHz spectrum band.  Huawei said 2.6 GHz is one of the "excellent choices for operators to deploy 5G NSA/SA commercial network."  The company noted that 2.6 GHz is an "abundant spectrum resource around the world, but not fully used in many areas."  Huawei's tests in the 2.6 GHz band follows earlier trials in the 3.5 GHz and 4.9 GHz bands.
The two Chinese telecom vendors are vying to take the lead in 5G testing under the jurisdiction of China's IMT-2020 (5G) Promotion Group, which was established in 2013 as China's platform to promote 5G research in that country. The 5G R&D trial established three separate phases for verifying a 5G solution: key technologies, technical solutions, and system networking.
References:
https://www.zte.com.cn/global/about/press-center/news/201901/20190118
https://www.zte.com.cn/china/topics/zte-5g-en/index.html
https://www.sdxcentral.com/articles/news/huawei-takes-5g-supremacy-shot-at-zte/2019/01/
https://techblog.comsoc.org/tag/chinas-imt-2020-promotion-group/
---