ZTE, which recently completed the 3rd phase of CMIIT IMT-2020 5G core network tests, just  announced it made the a 5G mobile call using its 5G prototype smartphone on the Guangdong branch of China Unicom's trial 5G network in Shenzhen, China.  The trial was conducted in collaboration with China Unicom and involved placing a 3GPP Release 15 compliant New Radio (NR) non-standalone (NSA) mobile call using the prototype smartphone.  It used ZTE's 5G end-to-end solution, including radio access network, core network, transport network and prototype device.   In addition to demonstrating a 5G call, the test verified key 5G technologies including Massive MIMO, 5G NR, non-standalone (NSA) dual connectivity, FlexE transport technology and 5G common core architecture (defined by who?).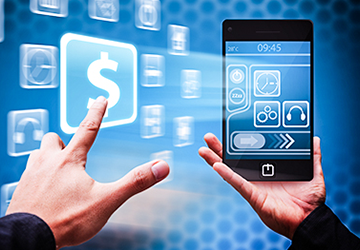 ZTE says "the future 5G system should be a unified network adaptable to different scenarios."
…………………………………………………………………………………………………………………………………………………………………………………
"ZTE's 5G solution has passed the end-to-end test in the three months after the release of the 3GPP Rel-15," ZTE said in a statement.  "It showcases ZTE's strong competency in 5G R&D and commercialization, demonstrating ZTE's role as a reliable partner to global 5G operators and a key player in the 5G industry."
Last year, ZTE announced a series of new-generation 5G base stations. The Chinese telecom and mobile phone vendor said that the new generation of 5G high/low frequency Active Antenna Unit (AAU) base stations support 3GPP release 15 "5G NR" NSA specification for the data plane.  The latest ZTE base stations combine the radio and antenna parts.  It is capable of integrating multiple frequency bands, which create what is known as the "AAU solution." AAU supports 5G functions such as Massive MIMO and Beamforming.
Meanwhile, Huawei says it completed a 5G New Radio (NR) trial in the 2.6 GHz spectrum band.  Huawei said 2.6 GHz is one of the "excellent choices for operators to deploy 5G NSA/SA commercial network."  The company noted that 2.6 GHz is an "abundant spectrum resource around the world, but not fully used in many areas."  Huawei's tests in the 2.6 GHz band follows earlier trials in the 3.5 GHz and 4.9 GHz bands.
The two Chinese telecom vendors are vying to take the lead in 5G testing under the jurisdiction of China's IMT-2020 (5G) Promotion Group, which was established in 2013 as China's platform to promote 5G research in that country. The 5G R&D trial established three separate phases for verifying a 5G solution: key technologies, technical solutions, and system networking.
References:
https://www.zte.com.cn/global/about/press-center/news/201901/20190118
https://www.zte.com.cn/china/topics/zte-5g-en/index.html
https://www.sdxcentral.com/articles/news/huawei-takes-5g-supremacy-shot-at-zte/2019/01/
http://techblog.comsoc.org/tag/chinas-imt-2020-promotion-group/
According to China Knowledge, An insider from ZTE said on social media that the company has completed what it claims was the first 5G call, internet and WeChat connection all in the same test.
The company completed the test using the same simulation system at its Shanghai R&D Center that it used to complete a 5G call with a prototype smartphone and CPE device in April. ZTE's relevant R&D personnel said that the 5G tests conducted by ZTE have always been an end-to-end solution.
ZTE's 5G solution covers fundamental patents, standards, communication rooms and base stations (signal emitters), chips (including Xunlong 1020), intelligent terminals (signal receivers), clouds, services and so on, which is the so-called core cloud tube end-to-end solution. In this way, the highly matched network and mobile terminals can bring better 5G experience to users.
As early as April this year, ZTE successfully made the first 5G phone call based on the 3GPP R15 specification (which will NOT be submitted to ITU-R for consideration as an IMT 2020 RIT) in Guangzhou. At the end of October, ZTE Mobile Phone and Data Terminal dialed the telephone signal in Shanghai R&D Center and formally completed the 5G call of the simulation system. A few days ago, The company achieved the 5G Internet access and WeChat 5G transceiver for the first time under the simulation system.
ZTE said it plans to conduct additional multi-scenario R&D tests in December, ahead of the planned launch of its first commercial 5G smartphone within the first half of 2019.
ZTE's antenna-integrated solution supports full coverage from sub-6GHz to millimeter wave spectrum, including multiple combinations of carrier aggregation and N-DC (evolved-universal terrestrial radio access-new radio, a component of the 3GPP R15 5G standard).
The Chinese telecom equipment and mobile phone vendor has previously revealed plans to introduce experimental 5G customer premises equipment (what kind?) by the end of the year.
ZTE says it is conducting data service testing on 5G mobile phones and is expected to carry out 5G multi-scenario R&D testing in December. ZTE announced that it would launch commercially available 5G phones in the first half of 2019.
References:
https://www.chinaknowledge.com/News/DetailNews/82281/ZTE-conducts-successful-5G-lab-test
https://www.telecomasia.net/content/zte-conducting-multi-scenario-5g-testing
Huawei and Canadian telco Telus will work together on a trial for providing 5G wireless connectivity to residences in Vancouver, Canada. The companies will use tested millimeter-wave technology with 800 megahertz of bandwidth on the 28-gigahertz spectrum.
---