T‑Mobile expands Home Internet to over 130 additional cities
T-Mobile US will increase its Home Internet service to more than 130 additional cities and towns across Michigan, Minnesota, New York, North Dakota, Ohio, Pennsylvania, South Dakota, West Virginia and Wisconsin. The move comes after it massively expanded its home broadband pilot to more than 20 million households in October.
The $50/month Home Internet pilot service will be deployed in underserved rural markets — through LTE-based coverage, with 5G service coming soon.  The company says that only 63 percent of adults in rural America currently have access to high-speed internet.
"Home broadband has been broken for far too long, especially for those in rural areas, and it's time that cable and telco ISPs have some competition," said Dow Draper, T-Mobile EVP, Emerging Products. "We've already brought T-Mobile Home Internet access to millions of customers who have been underserved by the competition. But we're just getting started. As we've seen in our first few months together with Sprint, our combined network will continue to unlock benefits for our customers, laying the groundwork to bring 5G to Home Internet soon."
T-Mobile Home Internet is just $50/month all-in and features many of the same benefits that have made T-Mobile the fastest growing wireless provider for the past seven years:
Self-installation. That means there's no need for installers to come to your home.
Taxes and fees included.
No annual service contracts.
No maddening "introductory" price offers. What you pay at sign-up is what you'll pay as long as you have service.
No hardware rental, sign-up fee or installation costs (because set-up is so easy!).
No data caps.
Customer support from the team that consistently ranks #1 in customer service satisfaction year after year.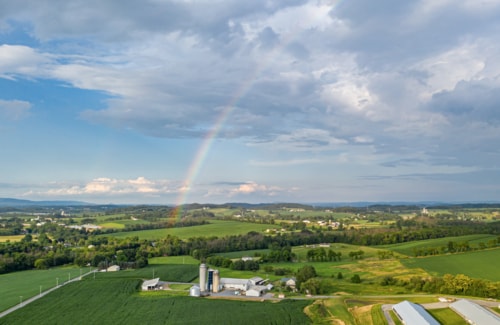 Now that customers have had access to T-Mobile Home Internet since 2019, the reviews are in … and the feedback speaks for itself. Customers give T-Mobile Home Internet an average Net Promoter Score (NPS) of 42, compared to -75 (that's a negative 75!) for their previous provider. Seventy-three percent report saving money with T-Mobile Home Internet, with 50% saving more than $30 per month (that's $360 annually!).
The Home Internet pilot provides home broadband on the Un-carrier's LTE network. With additional capacity unlocked by the merger with Sprint, T-Mobile is preparing to launch 5G Home Internet commercially nationwide, covering more than 50% of U.S. households within six years and providing a badly needed alternative to incumbent cable and telco ISPs.
Home broadband is one of the most uncompetitive and hated industries in America. Rural areas in particular lack options: more than three-quarters have no high-speed broadband service or only one option available. And when there's no choice, customers suffer. It's no wonder internet service providers have the second lowest customer satisfaction ratings out of 46 industries, beating cable and satellite TV companies by just one point according to the ACSI (American Customer Satisfaction Index)!
T-Mobile Home Internet service is available on a first-come, first-served basis, where coverage is eligible, based on equipment inventory and local network capacity, which is expanding all the time. For more information on T-Mobile Home Internet or to check availability for your home in these areas, visit t-mobile.com/isp.
Reference:
https://www.t-mobile.com/news/un-carrier/tmobile-expands-home-internet-to-more-than-130-additional-cities-towns
---