Assessment of COVID-19 impact on telecom industry; C-Band Spectrum Update
COVID-19 Impact on Telcos:
Source:  Analysys Mason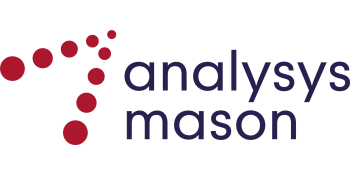 The telecommunications industry has suffered limited damage as a result of the COVID-19 pandemic.  Revenue figures for most network operators have fallen slightly, but few have encountered anything that is particularly severe or long-lasting. As a result, few telcos have made significant changes to their strategy.
However, some aspects of the telecoms sector have been significantly affected by the pandemic. The most obvious is business services; revenue in this segment declined sharply for most operators in 2020 and prospects for 2021 are uncertain. Operators may have to rethink important parts of their strategies related to these aspects.
The telecoms industry has been affected by the pandemic in many different ways, and have been grouped these into three main categories depicted in the figure below:
                    Summary of the impact of the COVID-19 pandemic on the telecoms industry
Assumptions of a stable economy and a continuation of existing service and technology trends often underpin an operator's strategic plan. For some of the services offered by operators, business services in particular, these assumptions look outdated and may need a rethink.
………………………………………………………………………………………………………………………………………………………………………………………..
C-Band Auction Update:
Source: MoffettNathanson Research
Heading into the FCC's C-Band auction, Wall Street analysts saw Verizon as the leading bidder for 5G wireless radio spectrum. Bidding for licensed spectrum in the telecom industry's most expensive auction ever reached more than $75 billion on Monday amid speculation over how much each of the big wireless telcos and cable companies have paid.
In a note to clients, analyst/colleague Craig Moffett of MoffettNathanson is assuming that Verizon will end up being the largest buyer at the ongoing auction of mid-band spectrum targeted for new 5G deployments.  As a result, Verizon's balance sheet will be more heavily burdened and more of their future cash flows will be diverted to debt service so their future profits will be lower.
AT&T, on the other hand, will "be disadvantaged for a generation" if they don't get a significant chunk of the mid-band spectrum being auctioned.  Craig believes that AT&T was probably "one of the two big bidders that more or less backed away after round 24 or round 38."
An important issue is "whether "winners" in this auction acquired reasonably uniform contiguous blocks, or whether they instead (worst case scenario) ended up with a patchwork of licenses and a hefty bill to burden the balance sheet. If so, will their footprints be largely erased by subsequent topping bids from others."
With respect to using the purchased mid-band spectrum for accelerated 5G deployments, Craig wrote: "At best, the huge sums paid here for spectrum risk displacing the capital investment needed to put the acquired spectrum to use. At worst, they risk financially destabilizing one or more players."
In conclusion, Craig asks if the large amounts of money being spent for an asset (licensed mid-band spectrum) that is best thought of as simply maintaining the status quo will be worth the price paid?  "Again, the most important question is this: is anyone going to change their revenue forecast just because the industry had to spend twice as much as expected to buy spectrum for 5G."
………………………………………………………………………………………………………………………………………………………………………………………
References:
https://www.analysysmason.com/research/content/comments/post-pandemic-landscape-ren02-ren01-rdmz0-rdmm0-rdmb0-rdmd0-rdmv0-rdmy0-rdcs0-rdvs0/
Mid-band Spectrum for 5G: FCC C-Band Auction at $70B Shattering Records
---