IMT towards 2030 and beyond ("6G"): Technologies for ubiquitous computing and data services
From emerging IMT towards 2030 and beyond use cases such as digital twin, cyber-physical systems, mixed reality, industrial/service robots, the following technology trends can be observed:
There is a need to process data at the network edge for real-time response, low transport cost, and privacy protection.

There is need to scale out device computing capability beyond its physical limitations for advanced application computing workloads.

The ubiquity of AI needs ubiquitous computing and data resources.
These new technology trends bring in new technology issues on scalability, dynamic workload distribution, data collection/management/sharing:
Scalability – In today's cloud computing, computing resource are often centralized in a few national or regional data centers. Centralized service discovery and orchestration mechanisms used are given full visibility on computing resources and services in the data centers. When computing resources and services become more widely distributed, the centralized approach is no longer scalable; a more scalable approach is needed for widely distributed computing resources.
Dynamic computing workload distribution – Today's workload distribution between devices and the cloud is based on client-server model with a fixed workload partition between the client and the cloud. The fixed workload partition is application specific and is pre-determined in the application development phase. Such a fixed workload partition is based on the assumption that there are always sufficient computing resources in the cloud to fulfil the server-side workload. Moving forward, as computing resources become distributed, the assumption of unlimited server-side computing resource would likely no longer hold so there needs to be a scheme that allows dynamic device computing scaling out based on conditions such as workload requirements, communication and computing resource availability, etc. To minimize the impact on applications, dynamic computing scaling scheme should be enabled as an IMT system capability with minimal dependency on applications.

Data collection, processing, management and sharing – With the widespread application of AI in society/industry, a systematic approach in collecting, processing, management and sharing data to facilitate AI/Machine Learning becomes very important. The conventional data management functions in cellular networks focus on managing subscription information and policies. In IMT-2020, driven by the use of AI tools for network optimization and automation, a network data analytics function (NWDAF) was added into the specifications through which network functions' measurement data can be collected and used for analytics. Future IMT towards 2030 and beyond are anticipated to have further diversification on data sources, types and consumptions, so it is expected that data plane functions will be part of the IMT system function from the beginning and can support full-blown data services to devices, network functions and applications.
To address the above-mentioned challenges, computing services and data services are expected to become an integral component of the future IMT system. Ubiquitous computing and data services can be enabled alongside the ubiquitous connectivity as integral services of the IMT system. Dynamic computing workload distribution can be inherently supported as an IMT system capability. Applications can use the IMT system's workload distribution and scaling capability to achieve optimized performance. Data plane services in the IMT system such as data collection, processing, management and sharing can be enabled to support AI needs in air interface, cellular network and applications.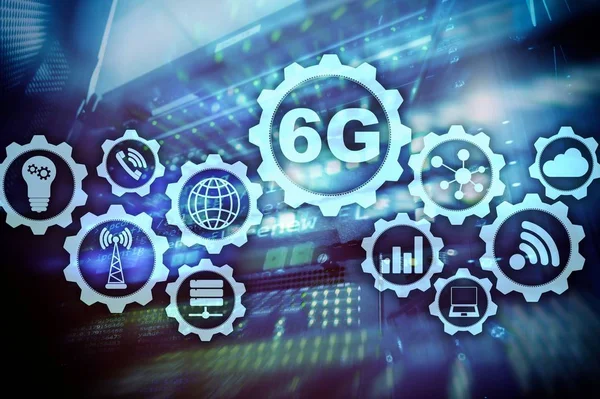 Source: Intel contribution to ITU WP5D: "Further development of working document towards preliminary draft new Report on future technology trends"  Sept 21, 2021
---