Preface:
This author is truly astounded with all the buzz about 6G when neither 3GPP or ITU-R WP5D (or ITU-T) have completed their 5G specs. However, there is work progressing in ITU-R WP5D on the evolution of IMT in the next ten years with a report scheduled to be completed in June 2022.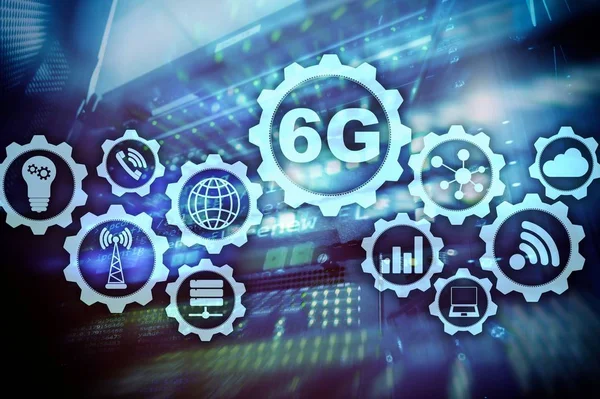 ……………………………………………………………………………………………………………………………………………………
Future Technology Trends for the evolution of IMT towards 2030 and beyond:
Considering the successful accomplishments by ITU-R for the evolution of IMT-2000, IMT‑Advanced and IMT-2020, similar actions are proposed for the evolution of IMT towards 2030 and beyond. The approach taken for IMT‑Advanced evolution towards IMT-2020 was to start with the work on the Report ITU-R M.2320 entitled "Future technology trends of terrestrial IMT systems" (approved in 2014) to develop the evolution for IMT-Advanced (aka "4G").
At its 34th meeting (19-26 February 2020), ITU‑R Working Party (WP) 5D decided to start study on future technology trends for the future evolution of IMT.  A preliminary draft new Report ITU-R M.[IMT.FUTURE TECHNOLOGY TRENDS] will be developed and will consider related information from various external organizations and country/regional research programs.
The scope of the new Report ITU-R M.[IMT.FUTURE TECHNOLOGY TRENDS] focuses on the following aspects:
"This Report provides a broad view of future technical aspects of terrestrial IMT systems considering the time frame up to 2030 and beyond. It includes information on technical and operational characteristics of terrestrial IMT systems, including the evolution of IMT through advances in technology and spectrally-efficient techniques, and their deployment."
For the development of this report, WP 5D invites the views of External Organizations on future technology trends for terrestrial IMT systems, including but not limited to the motivation on driving factors such as new use cases, applications, capabilities, technology trends and enablers. These technical inputs are intended for the timeframe towards 2030 and beyond and are proposed to be significantly advanced and different from that of IMT-2020.
A few potential aspects of the new report (subject to change based on inputs from external organizations):
Motivation on driving factors for future technology trends towards 2030 and beyond
Driving factors in the design of future IMT technology
Technology Trends and Enablers
Technologies to enhance the radio interface
Technologies to enhance radio network performance and precision
Technologies for native AI based communication
Technologies to enhance service coverage
Technologies to enhance privacy and security
Technologies for integrated sensing and communication
Technologies for integrated terrestrial and non-terrestrial communications
Technologies for integrated access and super sidelink communications
Technologies to enhance adaptability and sustainability
Technologies for efficient spectrum utilization
Terminal technologies
Technologies to support a wide range of new use cases and applications
Summary and Conclusion
Acronyms, Terminology, Abbreviations
WP 5D plans to complete this study at the 41st WP 5D meeting in June 2022.
References:
https://www.itu.int/en/ITU-R/study-groups/rsg5/rwp5d/imt-2020/Pages/default.aspx
by Lim Chang-won; email : cwlim34@ajunews.com
South Korea has become a front runner in disseminating 5G mobile services, but researchers were not complacent, calling for the early and pre-emptive development of next-generation technologies for market advantage as it did in code-division multiple access (CDMA), a second-generation channel access method used in mobile phone standards.South Korea started providing 5G services for ordinary consumers on April 4, claiming to be "industry-first." 5G is ten times faster than 4G. Although 6G is still seen as an illusion, researchers at the University of Oulu think the future-generation mobile network can transfer terabits per second, creating near-instant microsecond connectivity between societies.
"We have begun to discuss the development of 6G mobile communication technologies,"Kim Myung-joon, president of the Electronics and Telecommunications Research Institute (ETRI), told reporters on April 24. "I think securing intellectual property rights is more important than anything."
ETRI is a major state-funded body in wireless communication domain that has played a crucial role in the history of South Korea's telecom industry by commercializing CDMA technologies in the 1990s. The institute has been working on Terahertz (THz) band for 6G. THz is a unit of frequency defined as one trillion cycles per second.
Because 6G is 100 times faster than 4G LTE and five times faster than 5G, scientists say it will open a completely new era. China has already disclosed a roadmap to develop 6G for commercialization in 2030.
"Not only China but also other countries such as the U.S. and Japan are scrambling to develop 6G technologies." said a mobile telecom industry official on condition of anonymity. "In order to secure a voice in national security or the international telecom market, preempting 6G-based technology is an essential task."
In January, LG Electronics opened a 6G research lab through cooperation with the Korea Advanced Institute of Science & Technology (KAIST), a prestigious state science school, to secure core technologies for 6G mobile communication. "It is meaningful to start the development of 6G mobile communication technology ahead of others," said Cho Dong-ho, a KAIST professor who heads LG's research lab.
http://ajudaily.com/view/20190426142351793
……………………………………………………………………………………………………………………………………………………………………….
6G Research Centre (Center) in South Korea:
In January 2019, LG Electronics and KAIST opened a 6G research centre to 'lead in next-generation mobile telecommunications', the pair said.
The LG-Electronics-KAIST 6G Research Centre will be housed at Daejeon, which is home to the university's KAIST Institute research complex.
KAIST Institute was set up in 2006 and focuses on convergence research. LG Electronics said it will use the institute's personnel and infrastructure to preemptively secure technology for 6G.
"We want to secure core technologies for sixth generation wireless network ahead of time," the company said.
5G is yet to be commercialised but Asia already has its eyes on 6G as the competition heats up among them. China has said it will begin 6G research from 2020.
https://www.zdnet.com/article/lg-sets-up-6g-research-centre-at-kaist/
…………………………………………………………………………………………………………………………………………………………………………….
Reference:
---