AWS expanding in Southeast Asia, especially Malaysia and Philippines
The adoption of cloud computing is accelerating across different customer segments in Southeast Asia, a top Malaysia-based regional executive for Amazon Web Services told Nikkei Asia, as the company competes for business with other global providers descending on the region.
AWS is investing big in the race to develop cloud data centers in Southeast Asia. It announced in March a 25.5 billion ringgit ($6 billion) investment in Malaysia after pouring money into Singapore, Indonesia and Thailand. AWS' investment in Association of Southeast Asian Nations (ASEAN) countries now stands at $22.5 billion.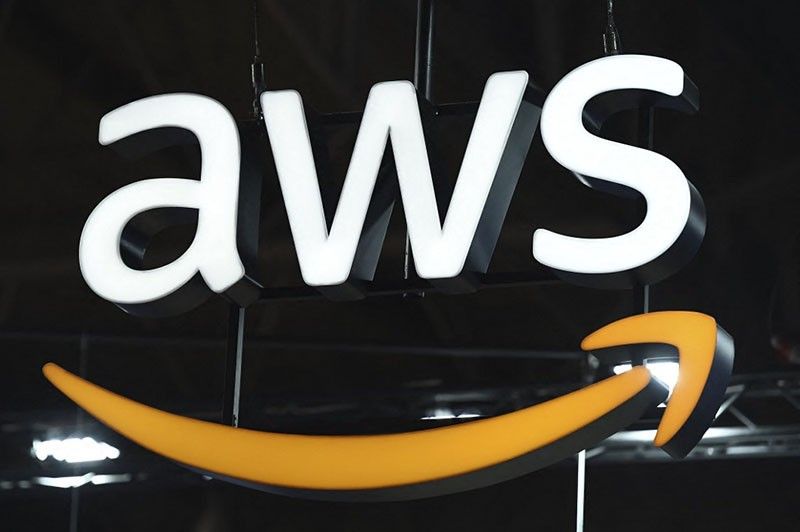 Other big names that offer cloud data services have joined the fray, including Microsoft, Alibaba, Tencent, IBM, Oracle, and Google. Microsoft announced a five-year $1 billion investment in 2021 in Malaysia, while Google will be setting up a cloud region — the location where the public cloud data is stored — in the country, one of its 33 such systems worldwide. Malaysia topped real estate consultancy Knight Frank's inaugural SEA-5 Data Centre Opportunity Index published last month as the most attractive destination for data center investment among five Southeast Asian countries, beating out Indonesia, Vietnam, the Philippines and Thailand.
Peter Murray, head of Malaysia and ASEAN Emerging Markets for AWS, described a noticeable pickup in the embrace of cloud technology, including by startups and enterprises in various industries as well as sectors such as financial services, natural resources and energy.  "We are seeing significant growth across media and telecommunications as well and we believe that will continue to play a key role in helping Malaysia, ASEAN as well as global organizations who may have operations and be based in Malaysia to increase their productivity," Murray said in a recent interview.  AWS' strategy amid the intensifying competition is "to build what our customers are telling us is the most important thing to them," he said. "And 90% of what Amazon builds is driven by what customers are telling us matters the most to them."
Murray cited two banks in Malaysia AWS has worked with, Bank Islam and Al-Rajhi Bank, that are utilizing its cloud in launching digital banking services. Bank Islam's Be U digital bank, meanwhile, was developed with AWS' support to create new digital financial services like mobile applications, loan facilities and services that adhere to Islamic financial regulations.
Carsome, Southeast Asia's largest integrated car e-commerce platform, is running their services on AWS' serverless technologies and using its machine learning technology to digitalize and improve customer experience. Carsome, Malaysia's first unicorn, or startup valued at $1 billion or more, utilized workflow system Amazon SageMaker to streamline customer services by developing machine learning systems that incorporated 175 car inspection points.
AWS is also helping Malaysia's state-owned oil conglomerate Petronas commercialize its cloud-based logistics services to improve efficiency via the Stear platform, which was launched in November last year and jointly developed with Petronas, professional services company Accenture and AWS. Murray said Stear supports offshore exploration, production and development and is enabling improved fuel management, intelligent routing and better vessel scheduling with near real time voyage traffic tracking.
Murray said Petronas aims to use Stear to reduce carbon emissions associated with logistics operations. "That's a really exciting future statement and intent that we will have with many customers, the way that they are able to build and run innovative new technology workloads, which are actually able to show a dividend in terms of the reduction in carbon consumption and the increase in energy efficiency as well," he added.
………………………………………………………………………………………………………………………………………………………………………………………………………
"We see continued [cloud technology] adoption [and] we see continued growth and skills within the Philippines," Eric Conrad, company regional managing director for Southeast Asia, told a press conference on the sidelines of the AWS ASEAN Summit in Singapore on Thursday.
AWS announced late last year its plan to launch a local zone in the Philippines, which is part of a bigger undertaking to establish 10 new local zones in the region. The local zones are meant to help AWS customers reduce latency of critical workloads and drive productivity, among others. In the Philippines, AWS provides cloud services to companies like BDO Unibank, Globe, GCash and UnionBank.
The upcoming local zone in the country is a "reflection" of AWS's optimism in the Philippines, Conrad said. The facility will complement AWS's existing infrastructure in the Philippines, which include Amazon CloudFront and AWS Outposts.
"In the Philippines, we see continued acceleration in terms of the digitalization and the use of technology to drive sustainability, and good environmental practices," he added.
"We're really excited with the momentum that we're seeing," Conor McNamara, company managing director for Southeast Asia, said in his keynote address.
In Singapore, AWS has spent over $6.5 billion on infrastructure and jobs in the island state. One of AWS's clients is Singapore-based superapp Grab, which has powered its mapping system with the help of AWS's cloud technology.
"We estimate better ETAs, and all of it are powered by data," Philipp Kandal, chief product officer at Grab, said during the opening session of the AWS Summit.
Meanwhile, AWS has also promised billions of dollars in investments in Indonesia, Malaysia and Thailand. Since 2017, the Amazon unit has trained over 1 million people across the region on cloud skills.
"We offer the most complete set of relational and purpose-built databases," Laura Grit, VP/distinguished engineer at AWS, said during the summit.  "Our goal is for you to focus on innovation that matters for your business," she added.
References:
https://asia.nikkei.com/Business/Technology/Amazon-Web-Services-sees-accelerating-ASEAN-cloud-adoption
https://aws.amazon.com/government-education/worldwide/asean/
https://www.philstar.com/business/telecoms/2023/05/04/2263755/amazon-web-services-bullish-cloud-adoption-philippines
---