T-Mobile US at "a pivotal crossroads" CEO says; 5,000 employees laid off
T-Mobile US Chief Executive Mike Sievert says the company is at a "pivotal crossroads." Sievert's comments come in a letter to staff in which he says the company is laying off 5,000 employees, or some 7% of the company.
T-Mobile CEO Mike Sievert argued the new job cuts would better position T-Mobile for the future. Sievert also cited increasing customer acquisition and retention costs. He described the layoffs as a "large change, and an unusual one for our company."
Sievert wrote in a letter to T-Mobile employees:
"What it takes to attract and retain customers is materially more expensive than it was just a few quarters ago. We've been out-running this trend by accelerating merger synergies, and building our high-speed Internet business faster than expected, and out-performing in a few other areas. However, it is clear that doing everything we are doing and just doing it faster is not enough to deliver on these changing customer expectations going forward.

Today's changes are all about getting us efficiently focused on a finite set of winning strategies, so that we can continue to out-pace our competitors and have the financial capability to deliver a differentiated network and customer experience to a continually growing customer base, while simultaneously meeting our obligations to our shareholders."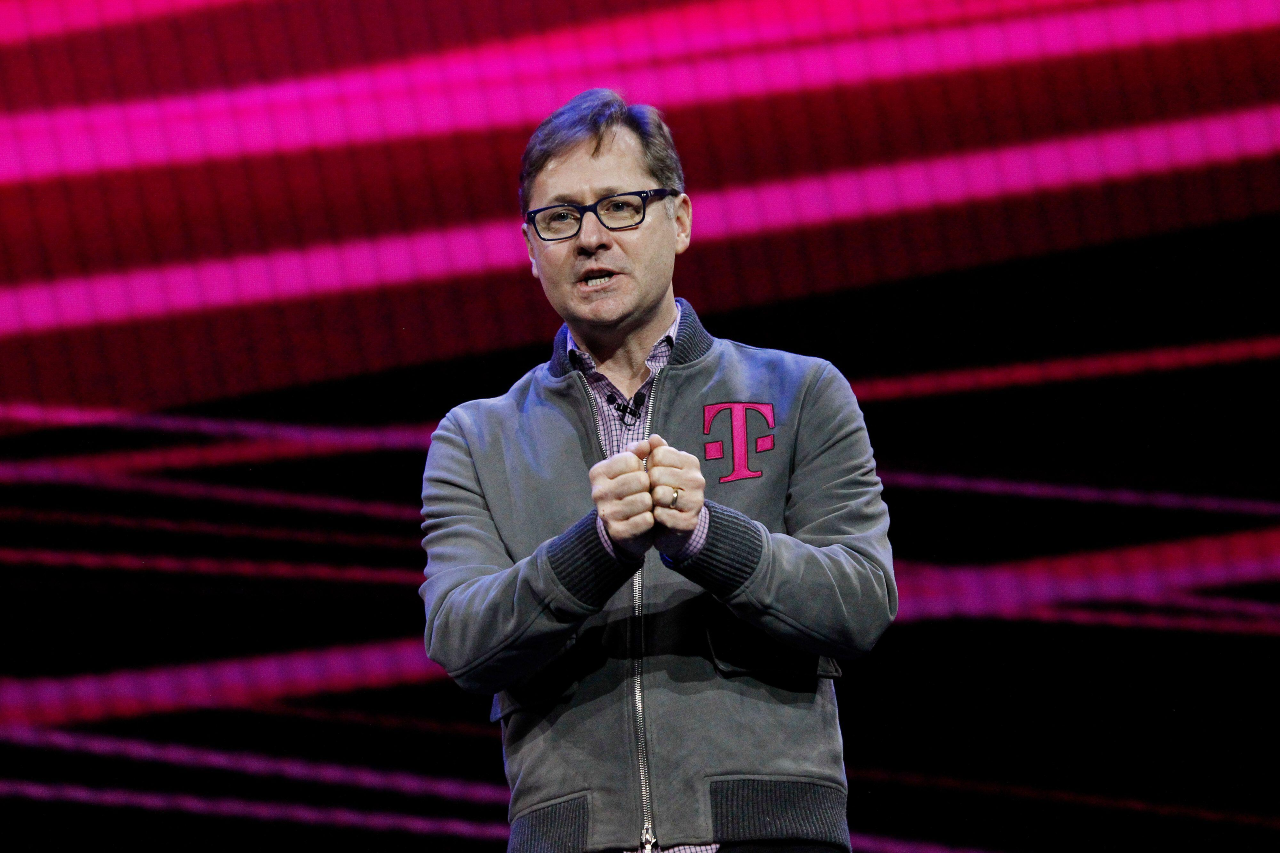 T-Mobile CEO Mike Sievert (Source: UPI/Alamy Stock Photo)
T-Mobile's layoffs will come over the next five weeks.  Sievert wrote that the cuts would primarily affect corporate and back-office roles, along with some technology positions.   These job cuts should come as no surprise.  T-Mobile has been steadily reducing the number of its employees since it merged with Sprint in 2020. Earlier this year T-Mobile laid off an unspecified number of employees as it worked to overhaul its retail sales strategy.  Can Sievert be trusted when he wrote, "After this process is complete, I do not envision any additional widespread company reductions again in the foreseeable future."???
Telecom layoffs this year are surging.  AT&T, Verizon, Crown Castle, Ericsson, Airspan, Cambium Networks, Cisco Systems and Dish Network are among telecom companies cutting jobs. Moreover, both AT&T and Verizon have recently embarked on new cost-cuttingprograms on top of previous cost reduction campaigns.
The layoffs come as T-Mobile and its rival cell carriers face increased competition from cable companies that are offering mobile plans and piggybacking on the carrier's networks via MVNO relationships.   Other MVNOs, or mobile virtual network operators, unrelated to the cable companies are also offering lower-priced cell plans.
References:
https://www.sec.gov/Archives/edgar/data/1283699/000119312523219679/d507613dex991.htm
https://www.lightreading.com/5g-and-beyond/how-and-why-t-mobile-is-cutting-5000-jobs/d/d-id/786245?
https://www.geekwire.com/2023/t-mobile-will-lay-off-5000-employees-7-of-its-workforce-read-ceos-memo/
https://www.wsj.com/business/telecom/t-mobile-us-to-lay-off-7-of-workforce-df368047
---