Telefonica España will begin the commercial deployment of a 10 Gbps fiber broadband network using XGS-PON technology in Spain in the first half of 2022, reports website bandaancha.eu.
The gradual rollout is part of Telefonica's 'Banda Ancha Abierta' (Open Broadband) project to install an efficient, open, scalable and virtualized network model that will facilitate fixed-mobile convergence (fixed access with mobile backhaul), Multi-access Edge Computing capabilities ( MEC), and the deployment of third-party applications.
Telefónica's FTTH network in Spain passes 26.1 million homes as of June 2021, for which 4,726,700 clients are served through the Movistar and O2 brands.  In addition, there are 2,801,700 clients of other operators served through indirect fiber optics.
The introduction of XGS-PON will introduce two new lambdas or wavelengths on the existing GPON fiber infrastructure. The same fiber cable will carry wavelengths corresponding to GPON and in parallel new colors of the laser for XGS-PON so that the two technologies do not interfere with each other.
XGS-PON raises the available throughput for an entire fiber branch to 10 Gbps downstream and 10 Gbps upstream for up to 64 client endpoints. That will permit Telefonica to commercialize speeds of up to 2.5 Gbps symmetric and, in the medium term, up to 10 Gbps.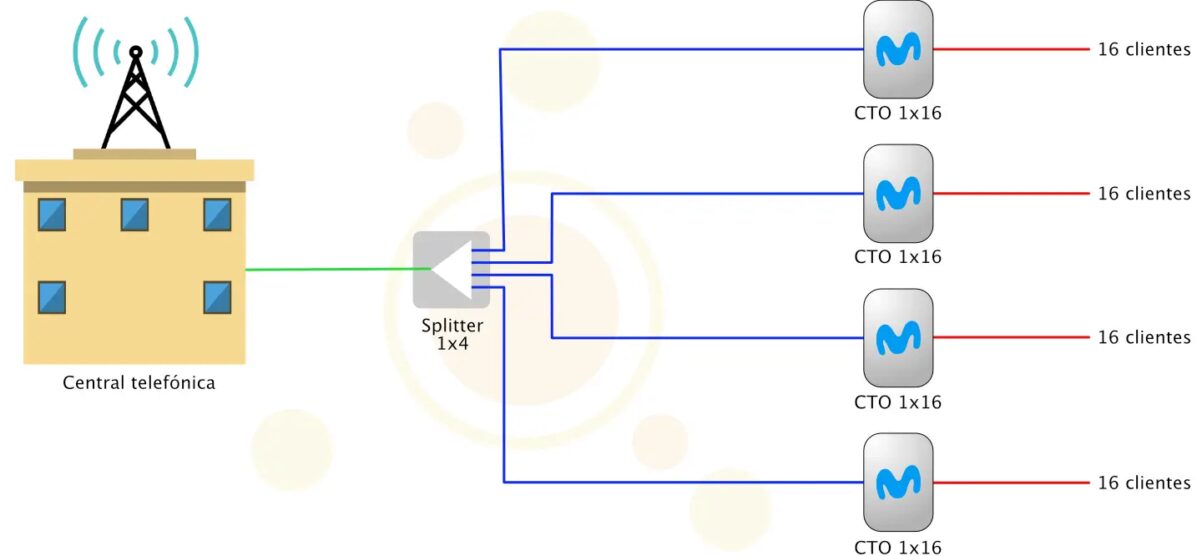 XGS-PON requires new customer premises equipment. Telefónica customers have been waiting for years for the new XHGU router that the operator announced in 2018 and that is compatible with XG-PON, in addition to bringing high-penetration WiFi 6.
With the arrival of XGS-PON, Movistar will begin to distribute this new router or temporarily provide an ONT XGS-PON.
……………………………………………………………………………………….
In a related story, DELTA Fiber has attracted 2 billion euros to back a planned roll-out of XGS-PON technology throughout the Netherlands. The 10G PON deployment will expand DELTA Fiber's network to 2 million fiber connections in 2025. It currently expects to reach 1 million connections by the end of this year.
The company expects to begin rolling out XGS-PON this September.  It will use the technology exclusively in its future builds with an eye toward making gigabit broadband widely available.
DELTA Fiber also said it plans to deploy 25G PON in the future. Along these lines, the company recently announced a partnership with Proximus of Belgium to deploy fiber to the home networks in Flanders. Proximus has already adopted 25G PON technology.
References:
https://bandaancha.eu/articulos/movistar-actualizara-velocidad-red-fibra-9973
https://www.telecompaper.com/news/telefonica-spain-to-activate-10-gbps-xgs-pon-network-next-year–1392309
https://www.lightwaveonline.com/fttx/ftth-b/article/14207846/delta-fiber-plans-xgspon-deployment-in-the-netherlands
---