China Mobile and Huawei have together built the highest elevation 5G (or any other) base station on this planet– at 6500 meters (21,300 feet) at Mount Everest where there are no roads or trails. [Note that the summit is 8,848 meters, but will be measured again this year].
The base station along with two others at lower elevations, will enable China Mobile to run its 5G wireless network on the world's highest mountain.  It will surely be a great aid to climbers which had to previously use satellite phones for ultra high altitude communications with their high camps.
Zhou Min, general manager of Tibet branch of China Mobile, said the facility will ensure reliable telecommunication for the activities of mountain climbing, scientific research, environmental monitoring and high-definition live streaming. The building of 5G infrastructure is in tandem with the measuring of the height of the peak, which officially started on Thursday.
"It comes on the 60th anniversary of the first successful ascent of Mount Everest from the northern slope and the 45th anniversary of China's first official accurate measurement of Mount Everest," declared the press release. "Significantly, the 5G network on Mount Everest will provide communication services for the 2020 Mount Everest re-measurement."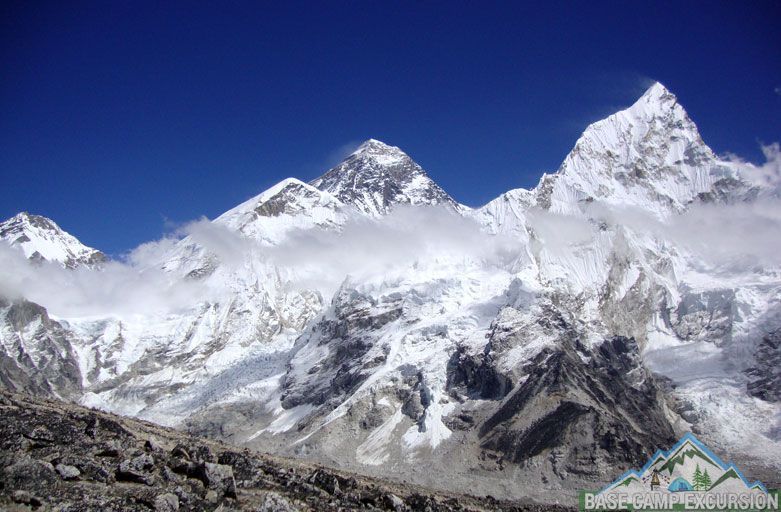 The base station launch marks the 60th anniversary of the first successful ascension of Mount Everest from the northern slope. Base stations are now at the Mount Everest Base Camp at 5,300 metres, the Transition Camp at 5,800 metres, and the Forward Camp at 6,500 meters.
A China Mobile technician told state media that the new 5G network is fast enough for climbers and scientists to have 4K and VR live streaming on the mountain.
Huawei's 5G AAU and SPN technologies were applied at the base stations, managed and maintained by a dozen network specialists stationed there 24/7 at altitudes of 5,300 meters and above.
Huawei claims that its 5G AAU is highly integrated into a compact size, making it easy for deployment and installation and it fits particularly well for infrastructure in extreme environments such as Mount Everest. In this project, a network in the "stand-alone plus non-stand alone" (SA+NSA) mode connects five 5G base stations.Meanwhile, the 5G connectivity is achieved by Huawei's Massive MIMO technology.
Huawei's Massive MIMO comes with three-dimensional narrow beams. At an altitude of 5,300 meters, the 5G download speed exceeded 1.66 Gbps, where the upload speed tops 215 Mbps, claims Huawei. Some of the other technologies being employed by the Chinese telecom equipment giant are Intelligent OptiX Network and HoloSens intelligent video surveillance system.  The 5G base station at Everest base camp includes a Gigabit ONT, Huawei's 10G PON OLT and 200G ultra-high-speed transmission platform, and the HoloSens intelligent video surveillance system.
Pictures of 5G Base station at 6500 meters   Photo credits: Huawei
…………………………………………………………………………………………………………………..
The press release concluded as follows:
Huawei strongly believes that technology means to make the world better.  The beauty of Mount Everest can be displayed via 5G high-definition video and VR experience, which also provides further insights for mountaineers, scientists and other specialists into the nature. The ground-breaking establishment on Mount Everest once again proves that 5G technology connect mankind and the Earth harmoniously.
References:
https://www.huawei.com/en/press-events/news/2020/4/china-mobile-huawei-deliver-world-highest-5g
https://www.bloombergquint.com/technology/5g-signal-now-available-on-mount-everest-peak
https://timesofindia.indiatimes.com/gadgets-news/china-mobile-and-huawei-establish-worlds-highest-5g-site-on-mount-everest/articleshow/75493507.cms
---