5G open RAN semiconductor and software upstart Picocom has announced the PC802 SoC (system on a chip), which the company calls the world's first 4G/5G device for use in small cells with integrated support for open RAN specifications (there are no Open RAN standards). It supports disaggregated 5G small cell platforms, including indoor residential, enterprise and industrial networks, neutral host networks and outdoor networks.
The PC802 is a purpose-designed PHY SoC for 5G NR/LTE small cell disaggregated and integrated RAN architectures that includes support for 4G. The SoC supports Open RAN specifications and interfaces with a layer 2/3 stack via the SCF FAPI interface over PCIe. The PC802 supports interfacing to Radio Units (O-RU) via the O-RAN Open Fronthaul (eCPRI) interface or directly to RFICs with a standardised JESD204B high-speed serial interface.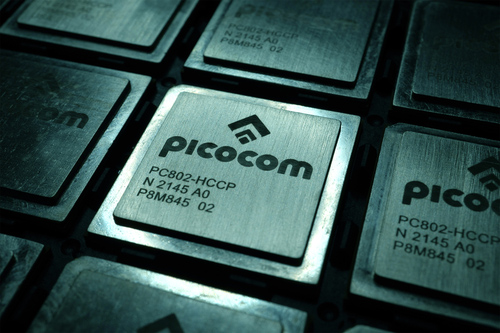 The PC802 SoC is optimized for disaggregated small cells. It employs the FAPI protocol (defined by the Small Cell Forum) to communicate with and provide physical layer services to the MAC. It has an integrated O-RAN Alliance Open Fronthaul interface (based on eCPRI) to connect and communicate with Open RAN (remote) radio units, as well as JESD204B interfaces to connect with commonly available radio transceivers.
The PC802 supports 3GPP 5GNR releases 15 and 16, with flexibility for future releases. The PC802 also supports simultaneous 5GNR/LTE mode, flexible multi-RAT, multi-carrier component configurations and Dynamic Spectrum Sharing (DSS) support.
"We believe we've hit the 'sweet spot' in addressing the need for optimized silicon to power Open RAN," commented said Oliver Davies, VP of marketing at Picocom. "We are delighted with the pre-launch interest in PC802 and the positive feedback we've received on its specification. For successful deployments, it's clear that Open RAN needs optimized silicon, and PC802 SoC delivers. We expect to see PC802 in end-products commencing field trials during 2022."
Key Features:
◆Silicon runs Picocom's 5GNR and LTE PHY (lower and upper) software
◆SCF FAPI interfaces
◆Ceva XC12 5G-optimised 1280-bit vector signal processors
◆RISC-V scalar processor clusters
◆Codecs: LDPC, Turbo and Polar
◆Fourier transforms: FFT, iFFT
◆Equalisers: MMSE/MMSE-IRC/MLD
◆Digital Front End (DFE)
◆O-RAN eCPRI Open Fronthaul
◆IQ compression/decompression
◆Secure on-chip boot capability
◆Debug and device monitoring
References:
https://picocom.com/products/socs/pc802/
https://picocom.com/wp-content/uploads/2021/11/PC802-Product-Brief.pdf
Picocom introduces the industry's first 5G NR small cell system on chip designed for Open RAN
Picocom hits the 'sweet spot' with new small cell SoC for Open RAN
---