The U.S. Commerce Department's National Telecommunications and Information Administration (NTIA) has officially launched its Wireless Supply Chain Innovation Fund, which has a budget of $1.5 billion and a mandate to spend it on stimulating the development of new and exciting telco technology.  It's mission is to "open 5G and future-gen wireless markets to innovation and entrepreneurship in the U.S., as well as by our partners and allies."
NTIA will work to catalyze the development and adoption of open, interoperable, and standards-based networks through the Innovation Fund. Authorized under the Fiscal Year 2021 National Defense Authorization Act and funded through the CHIPS and Science Act of 2022, this ten-year grant program will help drive wireless innovation, foster competition, and strengthen supply chain resilience. It will also help unlock opportunities for companies from the United States and its global allies, particularly small and medium enterprises, to compete in a market historically dominated by a few suppliers, including high-risk suppliers that raise security concerns.
On Wednesday, NTIA announced its first notice of funding opportunity (NOFO), which invites interested parties to apply for some of that money. This first tranche of grants, worth up to $140.5 million, has been earmarked for projects focused on OpenRAN R&D. By demonstrating the viability of new, open-architecture approaches to wireless networks, this initial round of funding will help to ensure that the future of 5G and next-gen wireless technology is built by the U.S. and its global allies and partners –not vendors from nations that threaten America's national security.
"The Innovation Fund is a critical step toward securing 5G wireless networks while driving innovation at home and abroad," said Commerce Secretary Raimondo. "Investing in the next generation of innovation will unlock opportunities for new and emerging companies to compete in the global telecom market, strengthen our telecom supply chains and provide our allies and friends with trusted choices and innovative technologies to compete in the 21st Century.  We look forward to bringing the best of industry, academia, and the public together to deliver on this initiative."
NTIA's first NOFO aims to expand and improve testing to demonstrate the viability of new approaches to wireless like open radio access networks (OpenRAN) and remove barriers to adoption. NTIA anticipates it will award up to $140.5 million during this first tranche of grants.  The first round of awards will provide for a range of R&D and testing activities in this critical field, including:
Expanding industry-accepted testing and evaluation (T&E) activities to assess and facilitate the interoperability, performance, and/or security of open and interoperable, standards-based 5G radio access networks; and
Developing new or improved testing methodologies to test, evaluate, and validate the interoperability, performance, and/or security of these networks, including their component parts.
Later NOFOs will build upon the foundational work of this first NOFO, creating an ecosystem for wireless innovation built by the U.S. and its global allies.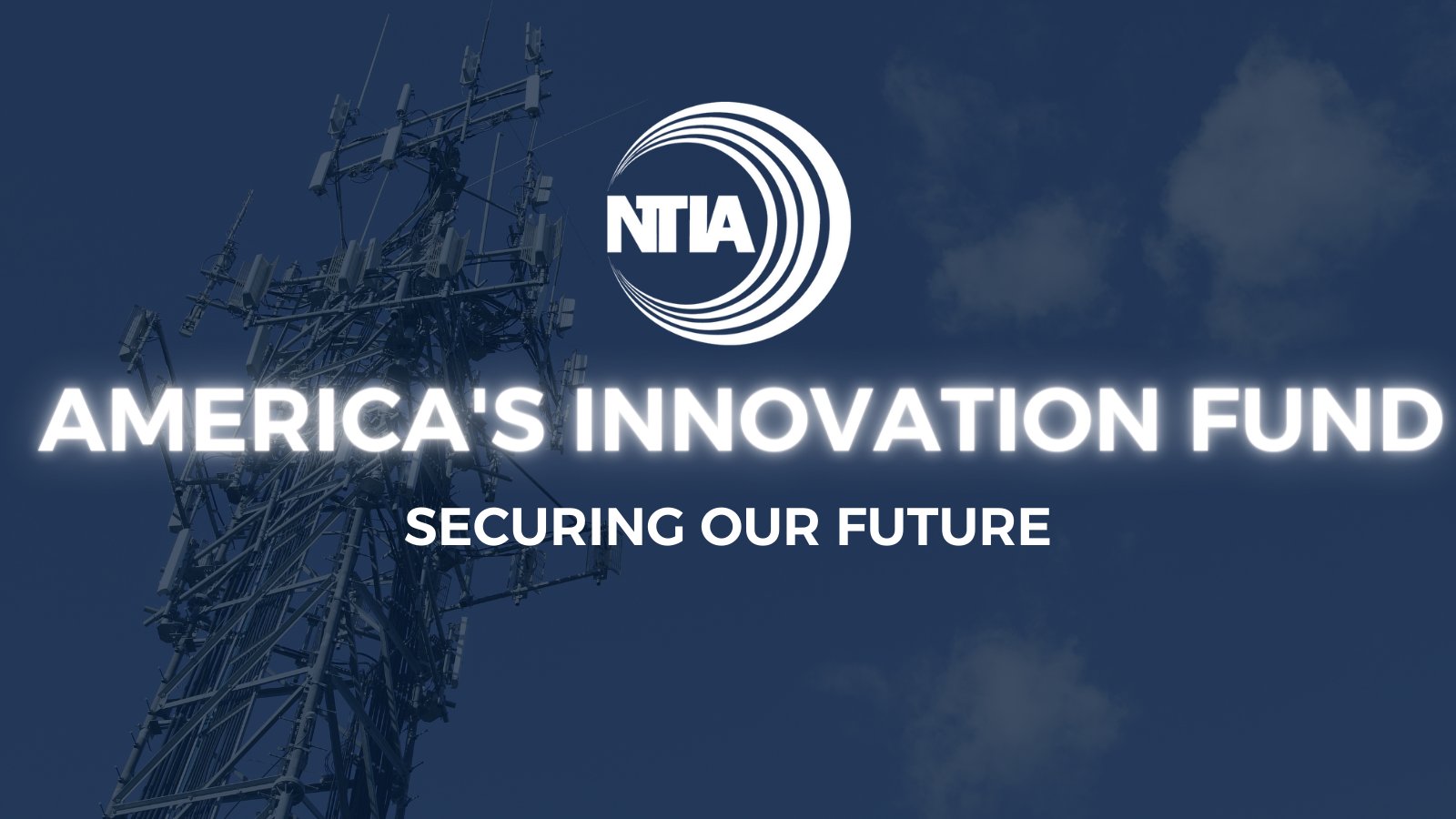 "This fund is a critical down payment on our efforts to reshape the global wireless infrastructure supply chain towards secure and trusted vendors," said Sen. Mark Warner (VA). "I look forward to seeing how the Department – working with U.S. and allied innovators and network operators – helps encourage this market to move towards security, interoperability, and greater wireless innovation."
"With the investments from this initiative, the US can help facilitate much-needed competition in the global wireless market and create a more resilient and secure wireless supply chain," said Assistant Secretary of Commerce Alan Davidson.
"Today's announcement marks critical new progress toward strengthening the security of our wireless networks," added energy and commerce committee ranking member Frank Pallone. "This program is a win for both U.S. national security and innovation, and with it, we will help level the playing field against untrusted actors attempting to use our communications networks against us."
This announcement comes the same week as the U.S. moved forward with its plan to name and punish any ally that permits the use of network equipment developed by Chinese vendors Huawei and ZTE. The 'Countering Untrusted Telecommunications Abroad Act' is reportedly due to have its second reading this week.
Separately, the NOFO announcement came a day after the UK unveiled its own strategy for driving innovation in the telecoms sector.  The UK government seems to have implied that it wouldn't necessarily oppose consolidation in the mobile market, insisting that there is no magic number of operators.
……………………………………………………………………………………………………………..
Comment and Analysis – OpenRAN Rebuttal:
This author and several of his colleagues have been negative on OpenRAN for a very long time. The main reason is that Open RAN specs (which are to ensure multi-vendor interoperability) are being developed by the O-RAN Alliance, with test scripts from the TIP OpenRAN project.  Neither of those entities are Standards Development Organizations (SDOs).  While O-RAN did forge an alliance with ATIS, that won't help much as ATIS has not developed any cellular standards on its own.
The two organizations that develop all the cellular specs and standards are 3GPP and ITU-R IMT yet O-RAN Alliance does not have a liaison with either of them!
Here is the opinion of our colleague John Strand, Principal of StrandConsult on why Open RAN is popular in some countries and with selected media, but really has no serious market potential:
The U.S. State Department spends a lot of energy promoting OpenRAN as an alternative to Chinese vendors like Huawei and ZTE. It is described quite well in this article. I had a meeting with those people at the State Department in Washington on December 8th last year, and they understand that OpenRAN was not a product that operators were buying.
In Europe, operators such as Deutsche Telecom and Vodafone have bet big on Huawei. That's  described in our reports: Understanding the Market for 4G RAN in Europe: Share of Chinese and Non-Chinese Vendors in 102 Mobile Networks – Strand Consult and The Market for 5G RAN in Europe: Share of Chinese and Non-Chinese Vendors in 31 European Countries – Strand Consult
Europe has also agreed that it is not smart to build  vital telecom infrastructure using network equipment from China, the EU 5G tool box. For Vodafone and DT, OpenRAN is their excuse to stick with the Chinese vendors. Their story is that when OpenRAN is ready, we will replace Huawei equipped with OpenRAN vendors- when it is ready for mass market.
The vendors who bet on OpenRAN spend a lot of money on sponsoring events with media that subsequently write a lot of positive stories, praising the technology. When I joke, I refer to TelecomTV as "OpenRAN TV."  I would guess that 95% of the OpenRAN events are sponsored events, and a lot of the articles is related to the same events.
There are a number of politicians in countries that have 2G, 3G, 4G and 5G and they all want to dominate 6G. They have not realized that innovation is happening in global companies such as Nokia, Ericsson, Qualcomm, Samsung and Huawei/ZTE that built their own proprietary network equipment.
The 5G and 6G standards work with 3G, 4G, 5G, and 6G happens in 3GPP and ITU-R (ATIS carries 3GPP contributions into ITU-R WP5D directed at ITU-R IMT  standards (i.e. reccommendations).  The next G does not come from a nation or a company, but from a group of global companies.
For some people believe OpenRAN is the next G, but that's total nonsense!  Only ITU-R (WP 5D) is responsible for all the cellular G's as part of International Mobile Telecommunications  (IMT) recommendations and there is NO WORK IN ITU-R on OpenRAN!!!
There are a number of companies that make their living selling market information, companies which over the last 20 years have been hit financially because there has been a consolidation of the infrastructure industry. It is in their interest that the number of suppliers is increased, it gives them access to a larger customer base. OpenRAN is a new product segment and represent around 30 – 40 potential customers with a budget.
GSMA, along with some of their members, has marketed a narrative that there are not many suppliers in this industry and that there is a need for more supplier diversity.  It's not a true story if you look at how many vendors are exhibiting at Mobile World Congress. It is also a story that does not seem credible when these same operators are crying out for the possibility of consolidating the market. The consolidation there has been when it comes to infrastructure, it is driven by mobile operators who have changed their purchasing habits and bet on fewer suppliers.
–>To put it very simply, the less people know about the cellular communications market, the happier they are about OpenRAN.
References:
https://ntia.gov/press-release/2023/biden-harris-administration-launches-15-billion-innovation-fund-develop-more
https://ntia.gov/page/public-wireless-supply-chain-innovation-fund
https://www.federalregister.gov/documents/2022/12/13/2022-26938/public-wireless-supply-chain-innovation-fund-implementation
https://telecoms.com/521184/us-dangles-1-5bn-in-front-of-open-ran-community/
---