Shenandoah Telecommunications (Shentel) became the latest wireline network operator to roll out a symmetrical 5 Gbps internet tier, making it available to all 147,000 passings where it currently offers Glo Fiber service.  Over 147,000 homes across Virginia, West Virginia, Maryland and Pennsylvania will have access to the fastest fiber speeds available in these markets.
The average U.S. household now has approximately 20 connected devices, and that number is expected to continue to grow. In addition, with more consumers working remotely long-term, video conferencing is here to stay. Multi-gig speeds are designed for these growing demands and will provide more bandwidth to run a multitude of connected devices at once.
"Adding 5 Gig internet service to our multi-gig product portfolio allows Glo Fiber to meet the demands of our customers and communities. 5 Gig is a premium residential service designed to connect multiple devices at their fastest possible speeds over a reliable, 100% fiber optic network," said Ed McKay, Shentel Chief Operating Officer.
As of the end of Q4 2022, Glo Fiber was live in 17 markets across four states, including Maryland, Pennsylvania, Virginia and West Virginia. Jeff Manning, Shentel's VP of Product and Network Strategy, said that by the end of 2023, Glo Fiber and the new 5-gig offering will be available to just under 250,000 passings across 23 markets.
"It feels like the right time to launch," Manning said. "When you look at the number of devices in homes, the average is well over 20 devices in every home now. So, 5-gig service gives you the capability to ensure every device in the home is fully supported with the capacity it needs."
The regional network operator already offers 600 Mbps, 1.2 Gbps and 2.4 Gbps service tiers at price points ranging from $65 to $135. The new 5-gig tier will cost $285 per month and require customers to bring their own router.
Manning said the reason it is asking 5-gig customers to bring their own router is because that will enable them to select a device with the level of performance they need. That and there aren't routers on the market yet which are fully capable of delivering 5 gigs over Wi-Fi. When that changes, he said, Shentel will look at options to package routers with the 5-gig plan.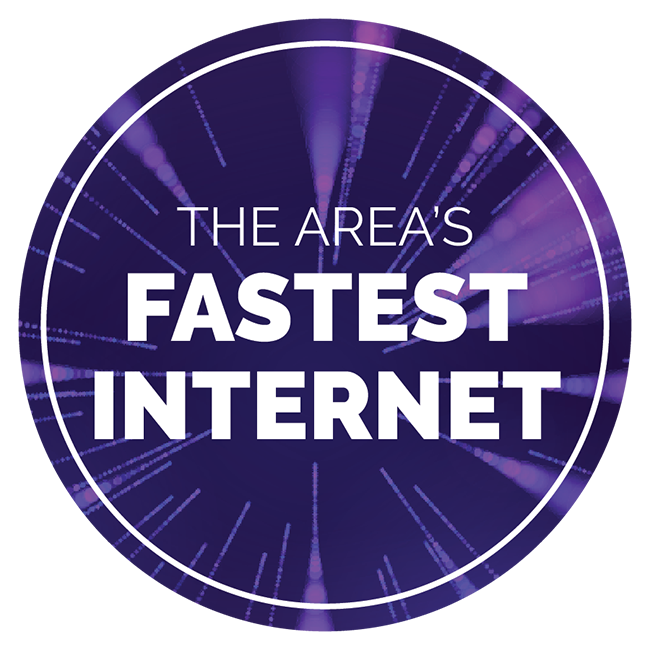 As a leading broadband internet provider in the Mid-Atlantic region, Glo Fiber takes great pride in several key differentiators compared to their competitors:
Fiber-to-the-home technology with exceptional reliability
Symmetrical download and upload speeds
Easy, straight-forward pricing
Prompt local customer service
Frontier has 125,000 fiber passings in West Virginia and recently announced plans to build another 100,000 there this year. It also provides fiber service in parts of Pennsylvania, including near Harrisburg and Lancaster, areas Shentel is eyeing for its expansion.
Altice also offers its Optimum fiber service in parts of Pennsylvania, including the areas west of Carlisle, which are similarly situated in the general area of a market Shentel is targeting. AT&T and Google Fiber offer 5-gig service tiers as well but don't appear to operate within Shentel's footprint.  Frontier's 5-gig service currently runs $164.99 per month while Altice's costs $180 per month.
Watkins said the majority of Glo Fiber customers today are landing in its 1-gig and 2-gig buckets, though only around 10% fall into the latter. Thus, it's not expecting huge take rates for the 5-gig product. Instead of mass market appeal, he said it's designed to cater to select segments of the population with high bandwidth needs.
About Glo Fiber:
Glo Fiber (Glo) provides next-generation fiber-to-the-home (FTTH) multi-gigabit broadband internet access, live streaming TV, and digital home phone service powered by Shentel (Nasdaq: SHEN). Glo provides the fastest available service to residents leveraging XGS-PON, a state-of-the-art technology capable of symmetrical internet speeds up to 10 Gbps.  To learn more about Glo Fiber, please visit www.glofiber.com or 1-800-IWANTGLO (1-877-492-6845).
About Shenandoah Telecommunications:
Shenandoah Telecommunications Company (Shentel) provides broadband services through its high speed, state-of-the-art fiber-optic and cable networks to customers in the Mid-Atlantic United States. The Company's services include: broadband internet, video, and voice; fiber optic Ethernet, wavelength and leasing; and tower colocation leasing. The Company owns an extensive regional network with over 8,300 route miles of fiber and over 220 macro cellular towers. For more information, please visit www.shentel.com.
References:
https://www.prnewswire.com/news-releases/glo-fiber-launches-5-gig-fiber-internet-service-301783914.html
https://www.fiercetelecom.com/broadband/shentel-targets-power-users-5-gig-broadband-plan
Shentel plots launch of fiber in 6 greenfield markets in 2023
---