Samsung deploying small cells in large volumes for Reliance Jio in India
Samsung Networks is deploying small cells in large volume for indoor coverage for Mukesh Ambani-led Reliance Jio, which is set to have 99% population coverage soon in the country, according a Samsung executive.
"We have seen drive happening on indoor small cells. But that doesn't mean that outdoor isn't happening. Outdoor is happening at a good speed basis the site availability and so on… We will continue to expand on this piece of the network [indoor] because there are places where it's more value to go that way," Srini Sundararajan, Senior Vice President and Head of Networks Business at Samsung India, told ET.

"Jio tells us what their network requirements are, and we support…indoor always volume looks larger because devices are smaller and are easy to deploy and are self-configured," he added.
Samsung Networks had earlier this year obtained a new 4G LTE network expansion contract from its sole customer in India, Reliance Jio, to increase the telco's 4G network penetration from around 75% to 99% by Diwali this year.
The South Korean company is the sole 4G equipment provider to Jio with contracts to supply wireless base station equipment for over 140,000 sites for pan-India coverage last year, ET had earlier reported.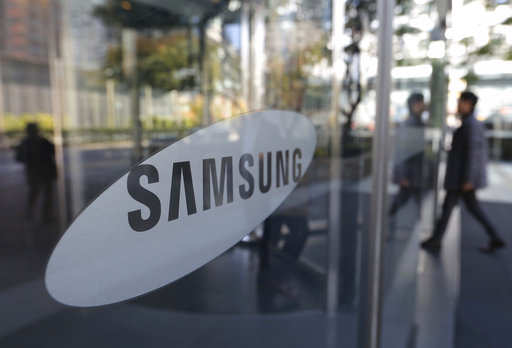 Image courtesy of Economic Times Telecom (India)
…………………………………………………………………………………………………………………………………………………………………….
Sundararajan said that Jio is expanding its networks for both coverage and capacity needs in the country. "It has to be both. There are still parts of the country we need to increase the coverage. Some of the hilly areas or remote areas. For every project, there is a certain percentage of sites for coverage and a large percentage is for capacity," he added.
For capacity, Jio has started commercial deployment of massive mimo technology in areas where it is not able to add new sites easily.
In addition to 4G wireless equipment, Samsung is also providing packet core technology to Jio. The executive said that the virtualised packet core will play a crucial role in the 5G scenario.  Samsung is currently preparing to conduct 5G field trials in New Delhi in the first quarter of the next year, and is working closely with the Department of Telecommunications (DoT).
"We have a lot to offer similar to what we did on 4G, and which is why we said that we will partner with the DoT. We are directly partnering with the DoT to ensure that we listen to the needs of the government," the executive said.
He added that the government's involvement in these 5G field trials is very crucial for the successful commercial roll out since there will be 5G use cases that will have "societal value" along with the business value.
"The government is very proactively enabling and promoting to grow the 5G network. They are very aware that it is the ecosystem, and not just a vendor or operator. So they tend to bring different players into it to ensure that we are able to provide a high-value system for the country," he added.
Samsung will be conducting the trial using the millimeter wave (mmwave) spectrum even as other vendors like Huawei plan to conduct trials in the mid-band.  Sundararajan said that the millimeter wave band will offer a large chunk of spectrum that can result in uses cases like fixed wireless access (FWA) with huge capacity for data services. "We need to have the technology in the mmwave to enable the true vision of the government," he said.
Samsung is currently doing 3.5Ghz trials in the mid-band in South Korea, and in the US, we are doing mmwave trials. "We are technology agnostic, but use cases will drive the adoption of one of these bands," he said.
References:
https://telecom.economictimes.indiatimes.com/news/samsung-deploying-small-cells-in-large-volumes-for-jios-indoor-coverage-networks-head/66555444?photo_id=65769267
Reliance Jio Blankets India with Inexpensive 4G Service; Where are the Profits?
India Selects Cisco, Samsung, Nokia, Ericsson for 5G trials; Bars Huawei and ZTE
India's DoT Creates Dedicated 5G Technology Test Bed after Ericsson 5G Demonstration
---