FCC Notice of Inquiry to discuss Open and Virtualized RANs (vs Vendor Lock-in 2.0)
The Federal Communications Commission (FCC) today adopted a Notice of Inquiry to start a formal discussion on the opportunities and potential challenges presented by open and virtualized radio access networks (RANs), and how the FCC might leverage these concepts to support network security and 5G leadership.
The FCC seeks comment on the current status of development and deployment, whether and how the FCC might foster the success of these technologies, and how to support competitiveness and new entrant access to this emerging market.
The Open Radio Access Networks (Open RAN) concept promotes the use of open interface
specifications (not standards as the FCC incorrectly stated) in the portion of the telecommunications network that connects wireless devices—like mobile phones—to the core of the network.
This can be implemented in vendor-neutral hardware and software-defined technology based on open interfaces and standards. In addition, Open RAN allows disaggregation of the radio access network, which can enable the use of interchangeable technologies that promote network security and public safety. The FCC is seeking input from academics, industry, and the public on what steps are required to deploy Open RAN networks broadly and at scale.
The Notice of Inquiry (NOI) seeks comment on the current status of Open RAN development and deployment in networks in the U.S. and abroad.  It asks about the role of established large manufacturers and new entrants in setting standards for this new network architecture. It seeks input on what steps should be taken by the FCC, federal partners, industry, academia, and others to accelerate the timeline for Open RAN standards development. Further, it seeks comment on any challenges or other considerations related to the deployment, integration, and testing of systems based on Open RAN specifications. The NOI also requests comment on the costs and benefits associated with Open RAN development and deployment.
The FCC's Technological Advisory Committee, a group of industry representatives that provides technical advice to the Commission, recently recommended that the Commission encourage the development of the Open RAN ecosystem by supporting Open RAN innovation, standardization, testing, and security and reliability. The Commission also hosted a Forum on 5G Open Radio Access Networks in September 2020.
This Notice of Inquiry seeks input on the status of Open RAN and virtualized network environments: where the technology is today and what steps are required to deploy Open RAN networks broadly and at scale. It also seeks comment on whether and, if so, how deployment of Open RAN-compliant networks could further the Commission's policy goals and statutory obligations, advance legislative priorities, and benefit American consumers by making state-of-the-art wireless broadband available more quickly and to more people in more parts of the country.
What the Notice of Inquiry Would Do:
Describe the relationship of recent government action to Open RAN development, including through Commission and other U.S. government action, legislative developments, and international activity.
Seek comment on the current status of Open RAN development and deployment domestically and internationally.
Seek comment on potential public interest benefits in promoting Open RAN development and deployment, including increased competition, network vendor diversity, affordability for consumers, network security and public safety, and other potential benefits.
Seek comment on additional considerations regarding Open RAN development and deployment, including potential software vulnerabilities or risks posed by a virtualized operating environment. o Seek comment on barriers to Open RAN development and deployment and whether and what Commission efforts could be undertaken to promote Open RAN development and deployment.
Seek comment on how the Commission can collaborate with and/or leverage ongoing Open RAN research and development activities in academia and other federal agencies.
Discuss and seek comment on the costs and benefits of Open RAN deployment.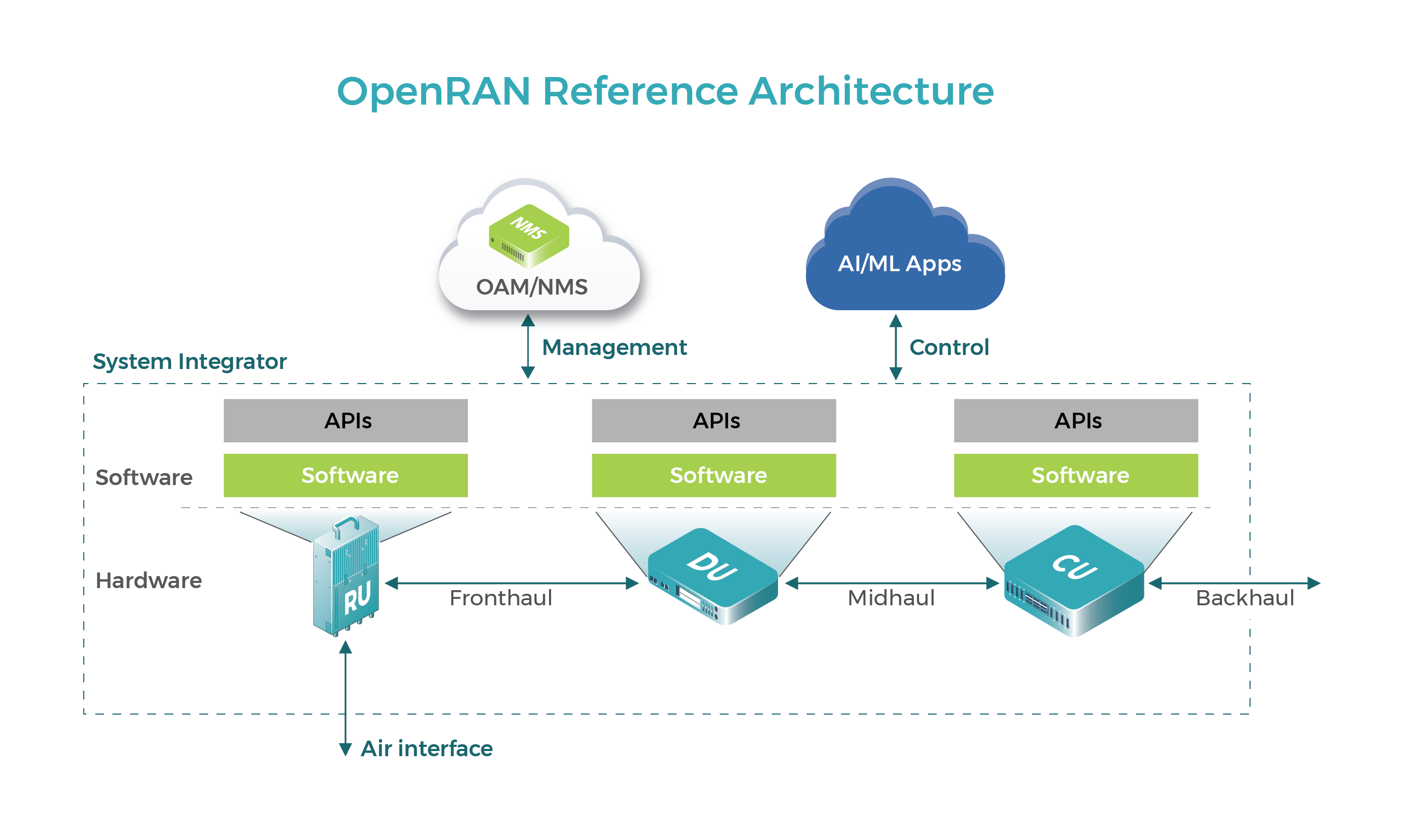 Diagram courtesy of TIP Open RAN Project
……………………………………………………………………………………………………………………….
Author Notes:
It's important to note that there is no Open RAN work ongoing within SDOs like ITU-R, ITU-T, ETSI or IEEE.  Nor is there any Open RAN activity within 3GPP.  Instead, there are three consortia/forums that are working on Open RAN specifications and market awareness.  They are: O-RAN Alliance, TIP Open RAN project and GSMA which will surely be the marketing arm for this technology.
In addition, there are several consortiums in the U.S., Europe, and Asia that are trying to promote Open RAN technology.
In the U.S., the Open RAN Policy Coalition "represents a group of companies formed to promote policies that will advance the adoption of open and interoperable solutions in the Radio Access Network (RAN) as a means to create innovation, spur competition and expand the supply chain for advanced wireless technologies including 5G."
"Coalition members believe that by standardizing or "opening" the protocols and interfaces between the various subcomponents (radios, hardware and software) in the RAN, we move to an environment where networks can be deployed with a more modular design without being dependent upon a single vendor."
The above statement is quite strange, considering that 1) There is NO ongoing standardization work on Open RAN (consortiums produce specs but NOT standards) and 2) An "open" network should not exclude vendors (e.g. Huawei, ZTE) or cause vendor lock-in.
However, it seems vendor lock-in is how Open RAN technology is being deployed today with various vendors and operators banding together to offer Open RAN technology solutions.  Some examples of that include:
Rakuten-NEC "RCS" which has been endorsed by Telefonica and supposedly sold to 15 network operators.
Mavenir, a U.S. based software developer, has teamed up with MTI, a Taiwanese maker of radio units.
Parallel Wireless, a Mavenir rival, has a similar partnership with China's Comba.
NTT DoCoMo's open RAN ecosystem includes some prominent names in the IT and telecom sectors, such as Dell, Fujitsu, Intel, Mavenir, NEC, Nvidia, Qualcomm, Red Hat, VMware, Wind River and Xilinx.
Telefonica, Deutsche Telekom, Orange and Vodafone pledged in a MoU to back Open RAN systems that take advantage of new open virtualized architectures, software and hardware with a view to enhancing the flexibility, efficiency and security of European networks in the 5G era.
Light Reading's Iain Morris coined the term "Vendor Lock-in 2.0."  He says that Open RAN deployment is all about trading one form of vendor lock-in for another, as depicted in this illustration, courtesy of Light Reading: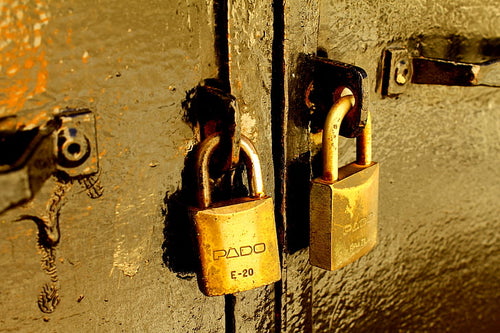 Market research firm Omdia's view is that "preferred partnerships" will take shape between software developers and hardware manufacturers.  Its latest forecast is that open and "virtualized" radio access network products will account for roughly 9% of the total market by the end of 2024, up from just 1% in 2020.
However, rather than encouraging new RAN companies, Omdia believes  the big five – Huawei, Ericsson, Nokia, ZTE and Samsung – will "probably seize the majority" of this business. The challengers, it says, simply "cannot achieve the same economies of scale as the incumbents."
………………………………………………………………………………………………………………………………………………..
References:
https://www.fcc.gov/document/fcc-seeks-comment-open-radio-access-networks
https://docs.fcc.gov/public/attachments/DOC-370266A1.pdf
https://techblog.comsoc.org/2021/02/04/another-open-ran-consortium-5g-open-ran-ecosystem-led-by-ntt-docomo/
https://techblog.comsoc.org/2021/01/20/analysis-telefonica-vodafone-orange-dt-commit-to-open-ran/
https://www.lightreading.com/open-ran/say-hello-to-open-ran-ecosystem-or-vendor-lock-in-20/d/d-id/767225
---