AT&T to spin off Warner Media group and combine it with Discovery Inc.
With great fanfare, AT&T thundered its way into the media business three years ago with grand visions of streaming video to millions of its customers' cellphones, etc. Now the telecom and media giant implicitly admits its mistake:  AT&T has agreed to spin off its Warner Media group and merge it with a rival content provider, Discovery Inc., the companies announced today.
[We hinted that this might happen in a recent article titled, "Verizon Explores Sale of Media Assets; Wake up Call for AT&T?"  We also chronicled AT&T's spin off of their TV business in the article titled: Analysis: AT&T spins off Pay TV business…. Finally, we voiced our objection to the June 2018 AT&T-Time Warner deal in Analysis & Huge Implications of AT&T – Time Warner Merger.]
The transaction will combine HBO, Warner Bros. studios, CNN and several other cable networks with a host of reality-based cable channels from Discovery, including Oprah Winfrey's OWN, HGTV, The Food Network and Animal Planet.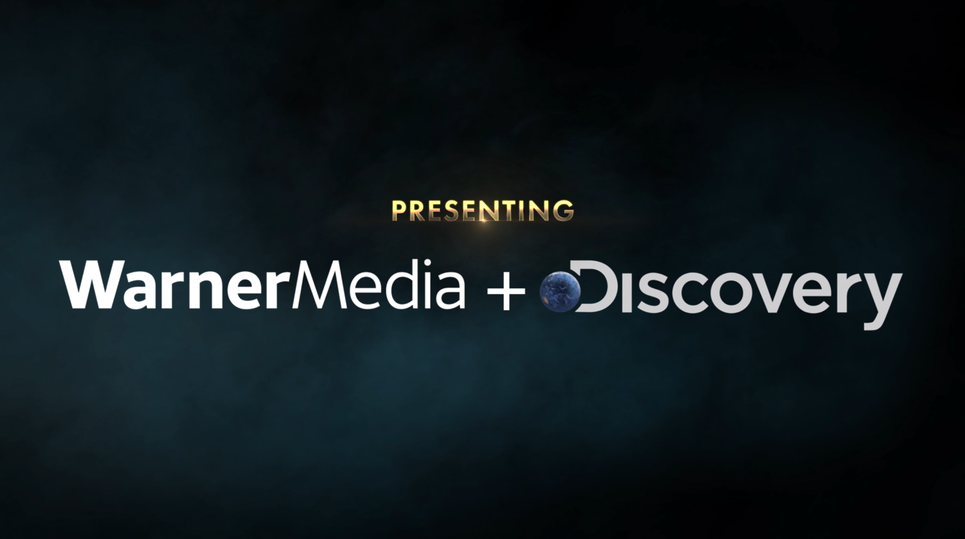 The new company will join together two of the largest media businesses in the country. AT&T's Warner Media group includes the sports-heavy cable networks TNT and TBS. In addition to Discovery's strong lineup of reality-based cable channels, the company has a large international sports business.
The new company will be bigger than Netflix or NBC Universal. Together, WarnerMedia and Discovery generated more than $41 billion in sales last year, with an operating profit topping $10 billion. Such a sum would have put the new company ahead of Netflix and NBCUniversal and behind the Walt Disney Company as the second-largest media company in the United States.
Under the terms of the agreement, which is structured as an all-stock, Reverse Morris Trust transaction, AT&T would receive $43 billion (subject to adjustment) in a combination of cash, debt securities, and WarnerMedia's retention of certain debt, and AT&T's shareholders would receive stock representing 71% of the new company; Discovery shareholders would own 29% of the new company. The Boards of Directors of both AT&T and Discovery have approved the transaction.
As part of the deal, AT&T will be able to shed some of its debt and get some cash and bonds that altogether would amount to $43 billion. AT&T shareholders will own 71 percent of the new business, with Discovery investors owning the rest.
The new company will be run by David Zaslav, 60, a media veteran and the longtime chief executive of Discovery, casting into doubt the future (yet again) of the top ranks of WarnerMedia. Jason Kilar, 50, who was hired to run AT&T's media group only last year, could lose his job.
"Jason is a fantastic talent," Mr. Zaslav said on a call with reporters following the announcement. He also praised other executives within WarnerMedia, including Toby Emmerich, the head of the film division, Casey Bloys, who runs HBO, and Jeff Zucker, the leader of CNN. Mr. Zucker and Mr. Zaslav are also longtime golfing buddies.
Mr. Zaslav said he would be looking for ways to "get the best people to stay," but he didn't elaborate on his plan for the new company's management team.
John Stankey, the head of AT&T, who appeared alongside Mr. Zaslav in the news conference via Zoom, said "Jason remains the C.E.O. of WarnerMedia." He added: "David's got decisions he's got to make across a broad cross section of how he wants to organize the business and who will be in what roles moving forward during this transition period."
The companies said they expected the deal, which must be approved by Discovery shareholders and regulators, to be finalized in the middle of next year. The companies anticipate they will cut annual costs by $3 billion as a result of the transaction.  AT&T will also cut its dividend (more below).
The deal highlights the need for even large media companies to get bigger. Traditional entertainment firms are struggling to maintain their grip on viewers as the likes of Facebook, YouTube and TikTok
continue to draw big audiences. Consolidation appears to be the quickest way to buy more eyeballs — the deal could set off another round of media mergers. ViacomCBS, the smallest of the major entertainment conglomerates, is often seen as a possible target.
To compete with Netflix and Disney, both AT&T and Discovery have invested heavily in streaming. AT&T has spent billions building HBO Max, which now has about 20 million customers. Discovery has 15 million global streaming subscribers, most of them for its Discovery+ app.
The new company expects to generate $52 billion in sales and $14 billion in pretax profit by 2023. Streaming will be a big driver of that growth and is estimated to bring in $15 billion in revenue.
Our analyst colleague Craig Moffett wrote in a note to clients:
This deal makes strategic sense for each side. Discovery's linear networks are helped by the inclusion of CNN for news and by the inclusion of TV rights to the NBA, NFL, MLB and NCAA Basketball for sports. By our math, the new company will instantly become the largest home of linear impressions, sourcing 28% of the 2020 U.S. viewing time and 24% of U.S. national advertising. Better still, it will be under-monetized, as it will generate only 20% of national affiliate fees. While we rightly worry about the long-term health of TBS and TNT, we would assume that Discovery will move key Turner sports and news content to Discovery+, to make it a broader and more attractive offering which will help
their ability to grow those more valuable impressions. Internationally, Discovery's linear and SVOD offerings will be strengthened by the inclusion of CNN and Cartoon Network into their offerings. Simply put, Discovery+ becomes a more relevant service for a wider group of people in the world.

For WarnerMedia, they benefit from having a more natural destination for Turner's product in a DTC world. We have noted time and time again that TNT and TBS were poorly positioned, and appeared to have no clear path forward to a DTC world. We have similarly lamented that HBO Max, while immensely attractive to U.S. audiences, were not nearly so well positioned outside the U.S. Discovery's international footprint and focus creates both an accelerator and greater scope for HBO Max's international rollout.

The new company will now be able to have unified conversations with the same set of global distribution partners – Roku, Amazon, Apple, wireless operators, broadband services – with greater strength and urgency. We assume that both brands Discovery+ and HBO Max will maintain separate identities but will be offered in a bundle a la Disney. In short order, the new company will be able to join the upper tier of global SVOD/AVOD players: Netflix, Disney and Amazon.

For AT&T, while the timing was surprising, the action was not. The market was never going apply a Disney-like multiple (say, by using on 2024 revenue multiple for HBO Max) that would give AT&T full sum-of-the-parts credit for the potential value of HBO Max. Moreover, AT&T's balance sheet allowed neither the aggressive investment required for HBO Max nor the 5G wireless push (nor, for that matter, for the consumer fiber business). Ultimately, they had no choice. The die was cast even before the ink was dry on their initial acquisition.
Not at all unexpected, AT&T said its 52-cent-a-share dividend would be cut if its merger of Warner Media and Discovery is approved.  AT&T's dividend's health had been in question given a debt load that was exacerbated by the company's 2018 acquisition of the WarnerMedia assets, which include TNT, CNN, HBO, and the Warner Bros. movie studio. As of March 31st, long-term debt totaled about $160.7 billion, up from $153.8 billion at the end of 2020.
In an interview with CNBC Monday morning, AT&T CEO John Stankey said "there's been some overhang on our equity that's been driven by the balance sheet dynamic," notably debt. The deal will allow AT&T to "accelerate our deleveraging of the business," he added
References:
https://about.att.com/story/2021/warnermedia_discovery.html
https://www.nytimes.com/2021/05/17/business/att-discovery-merger.html
Verizon Explores Sale of Media Assets; Wake up Call for AT&T?
Analysis: AT&T spins off Pay TV business; C-Band $23.4B spend weakens balance sheet
---