India's 5G auction delayed again to April-May 2022 – Credibility Gap?
The long delayed auction for the 5G spectrum in India is now likely (???) to take place around April-May 2022, Telecommunications minister Ashwini Vaishnaw said on Thursday. While relief measures announced in September this year for telecom operators marked the first set of reforms, the government will bring out a series of further reforms and "telecom regulatory structure should change in coming 2-3 years", Vaishnaw said at an event in India.
The Telecom Regulatory Authority of India (Trai) is working on the modalities of the auction. "Our estimate is by April-May. I think it will take time because Trai consultations are complex, diverse opinions are coming," Vaishnaw said.
[Credibility gap:  When he announced the government's big-bang telecom reforms in September, Vaishnaw had said the auctions would be held in February.]
The telecom department has approached Trai for its recommendations on pricing, amount of 5G spectrum for sale and other modalities.
"The (India) government had budgeted for inflows of nearly Rs 54,000 crore from other communication services for the current year, presumably boosted by the expectation of fresh auction inflows," according to Aditi Nayar, chief economist, Icra.  "We now assess the inflows from the telecom sector into the government's 2021-22 non tax revenues to be limited to Rs 28,000 crore, trailing the budgeted Rs 54,000 crore, which will modestly widen its fiscal deficit, " she said.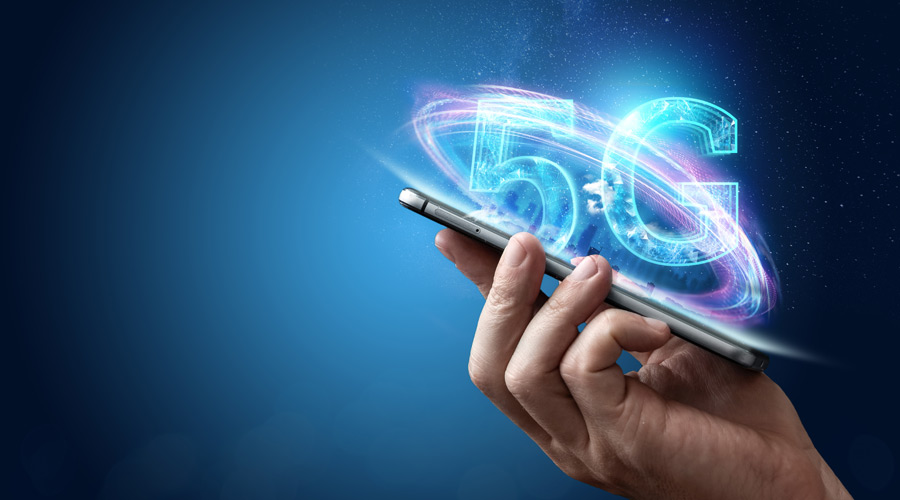 Image Credit: Shutterstock
The government is targeting a fiscal deficit of 6.8 per cent of GDP in 2021-22, a big improvement over the previous year when the fiscal deficit shot up to 9.3 per cent in the Covid-affected economy.  The DoT has sought the views of Trai across multiple bands such as 700Mhz, 800 Mhz, 900 Mhz, 1800 Mhz, 2100 Mhz, 2300 Mhz, 2500 Mhz bands as also 3,300-3,600 Mhz that were not put up for auctions in the last round.
On the timeline for 5G auctions, Vaishnaw noted that the Trai is undergoing consultations on the matter. "I think they will submit their report by February-mid is what we are thinking, maybe February-end, maximum to maximum March. Immediately after that, we will have the auctions," he said.
References:
https://www.telegraphindia.com/business/5g-spectrum-auction-likely-to-be-delayed-till-april-may-2022/cid/1838494
---