Cox Communications commits to symmetrical 10-Gig; many upgrade paths are possible
Cox Communications is the latest U.S. cable operator to formally announce a commitment to "10G," the cable industry's initiative focused on delivering symmetrical 10-Gig speeds over multiple types of access networks, including hybrid fiber/coax (HFC), fiber-to-the-premises (FTTP) and fixed wireless.  Comcast is definitely on board that train, an executive told this author. Both Comcast and Charter Communications have announced lab tests of DOCSIS 4.0, and CableOne formed a partnership to pursue FTTP deployments and is preparing for DOCSIS 4.0 upgrades as it begins to boost the capacity of its HFC networks to 1.8GHz.
Cox estimates it has invested more than $19 billion in network and product upgrades over the past decade.   The company promises to deliver on their 10G plan through a mix of upgrades to DOCSIS 4.0 on HFC and deployments of FTTP. The company has previously made some FTTP headway under a "Gigablast" initiative focused on extending 1-Gig capabilities across the bulk of its footprint.  The privately held network operator said it will make a "multibillion-dollar annual infrastructure investment over the next several years to build a 10-Gigabit-capable, fiber-based network."
"Connectivity is at the heart of everything we do. With new applications of technology from virtual reality classrooms to autonomous vehicles to the metaverse, people will require increased bandwidth to power their digital futures," said Mark Greatrex, president of Cox Communications. "Included in this investment is our commitment to bring robust and reliable services to underserved communities and to be the internet provider customers count on to make those valuable connections a reality," he added.
In addition to faster speeds, Cox also continues to provide secure and reliable WiFi connections covering the whole home. Cox's Panoramic WiFi offers the latest gateway technology to deliver the most advanced experience with reliable speed, coverage, control and security that can be easily updated as technology changes. Customers also have personal control and security through the Panoramic WiFi app with Advanced Security, protecting every device connected to their network.
"Our intent is to remind the market that we are going to continue to aggressively invest in the communities we serve to maintain and build highly competitive networks," a Cox spokesman wrote in an email to Telecompetitor.
Multiple Upgrade Paths are Possible:
A typical upgrade involves deploying XGS-PON equipment on the same infrastructure that supports widely deployed GPON technology.  A key question for cable companies is whether to invest in DOCSIS 4.0 and in augmenting HFC infrastructure to obtain speeds that might reach 6 Gbps symmetrically, or whether it would be more prudent to deploy XGS-PON. All the major cable companies – including Cox – seem to be wrestling with that issue.  XGS-PON can support speeds approaching 10 Gbps in both directions.
Supporting multi-gigabit symmetrical speeds is challenging for cable companies' traditional hybrid fiber coax (HFC) infrastructure. Although the cable industry's DOCSIS 3.1 and DOCSIS 4.0 specifications call for speeds up to 10 Gbps downstream, upstream bandwidth is more limited.  DOCSIS 3.1 and DOCSIS 4.0 are just part of the CableLabs 10G initiative which  aims to enable cable companies to support multi-gigabit speeds. Maximizing symmetrical speeds – and the number of customers who can obtain those speeds – will require other network upgrades, such as taking fiber closer to the customer and/or splitting nodes and moving to a DAA approach to reduce the number of customers served from each node.
It appears that not all cable operators will pursue DOCSIS 4.0 aggressively. Altice USA, as one example, announced this week it will accelerate its deployment of FTTP upgrades in both its Optimum and more rural-facing Suddenlink footprints. In Europe, Liberty Global will take multiple upgrade paths using both FTTP and HFC/DOCSIS 4.0, but building fiber overlays is the primary focus at Virgin O2 in the UK, Virgin Media (Ireland) and Telenet (Belgium).
…………………………………………………………………………………………………………………………………………………………………………………………………………
As a private company, Cox Communications does not publicize financial data, but the company has in the neighborhood of 6 million residential broadband customers, and nearly 7 million when business customers are included. A company official told Light Reading that Cox continues to grow total customers, with nearly all new customers taking broadband.
The Cox multi-gigabit press release references a "fiber-based network to more than 100,000 homes and businesses in communities near [the company's] existing footprint."  In doing this, Cox said it expects to leverage federal funding opportunities – a potential reference to the BEAD program created in the infrastructure act adopted late last year, although the spokesman declined to confirm that.
Cox declined to say what percentage of its network will head down the road of D4.0 or all-fiber, but did note that its current investment commitment includes bringing broadband to underserved communities. Cox came away with a small piece of the first phase of the Rural Digital Opportunity Fund (RDOF) auction – about $6.63 million for 8,212 locations in nine states. The company said it hopes to partner with local cities and towns in pursuing these funding opportunities, but here, too, the spokesman declined to provide specifics.
This won't be the first time Cox has pursued rural broadband opportunities. The company won funding in the 2020 Rural Digital Opportunity Fund to cover some of the costs of deploying fiber broadband in unserved rural areas, and the company received final authorization of that win in December.
About Cox Communications:
Cox Communications is committed to creating meaningful moments of human connection through technology. The largest private broadband company in America, we proudly serve nearly seven million homes and businesses across 18 states. We're dedicated to empowering others to build a better future and celebrate diverse products, people, suppliers, communities and the characteristics that make each one unique. Cox Communications is the largest division of Cox Enterprises, a family-owned business founded in 1898 by Governor James M. Cox.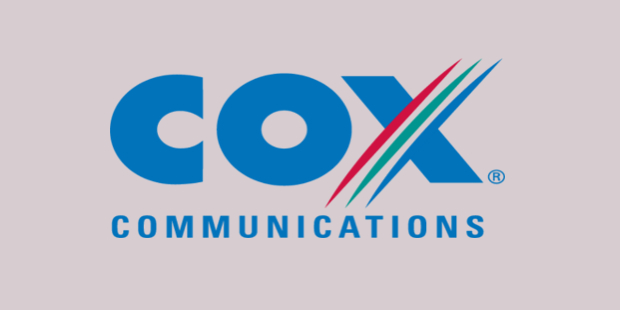 ………………………………………………………………………………………………………………………………………………………………………………………………………………
References:
https://newsroom.cox.com/2022-02-17-Cox-Network-Transformation-to-Power-Next-Generation-of-Internet-Users
https://www.lightreading.com/cable-tech/cox-sets-path-to-10g-/d/d-id/775402?
Cox Plans Multi-Billion Dollar Symmetrical Multi-Gigabit Upgrade
Cable One joint venture to expand fiber based internet access via FTTP
---