Stratospheric Platforms demos HAPS based 5G; will it succeed where Google & Facebook failed?
UK-based Stratospheric Platforms (SPL) claims it's demonstrated the world's first successful High Altitude Platform Satellite (HAPS) based 5G base station.   The 5G coverage from the stratosphere  demonstration took place in Saudi Arabia.
–> That's quite a claim since there are no ITU-R standards or 3GPP implementation specs for HAPS or satellite 5G.  Current 5G standards and 3GPP specs are for terrestrial wireless coverage.
A SPL stratospheric mast – which for the purposes of the demonstration had been installed on a civilian aircraft – delivered high-speed coverage to a 5G mobile device from an altitude of 14 kilometres to a geographical area of 450 square kilometres.
SPL says their The High Altitude Platform (HAP) will be certified from the outset for safe operations in civil airspace. Some attributes are the following:
The HAP will have endurance of over a week on station due its lightweight structure and huge power source.
Designed to be strong enough to fly through the turbulent lower altitudes to reach the more benign environment of the stratosphere, where it will hold-station.
A wingspan of 60 metres and a large, reliable power source enables a 140kg communications payload.
Design life of over 10 years with minimal maintenance, repair and overhaul costs
Extensive use of automation in manufacturing processes will result in a low cost platform.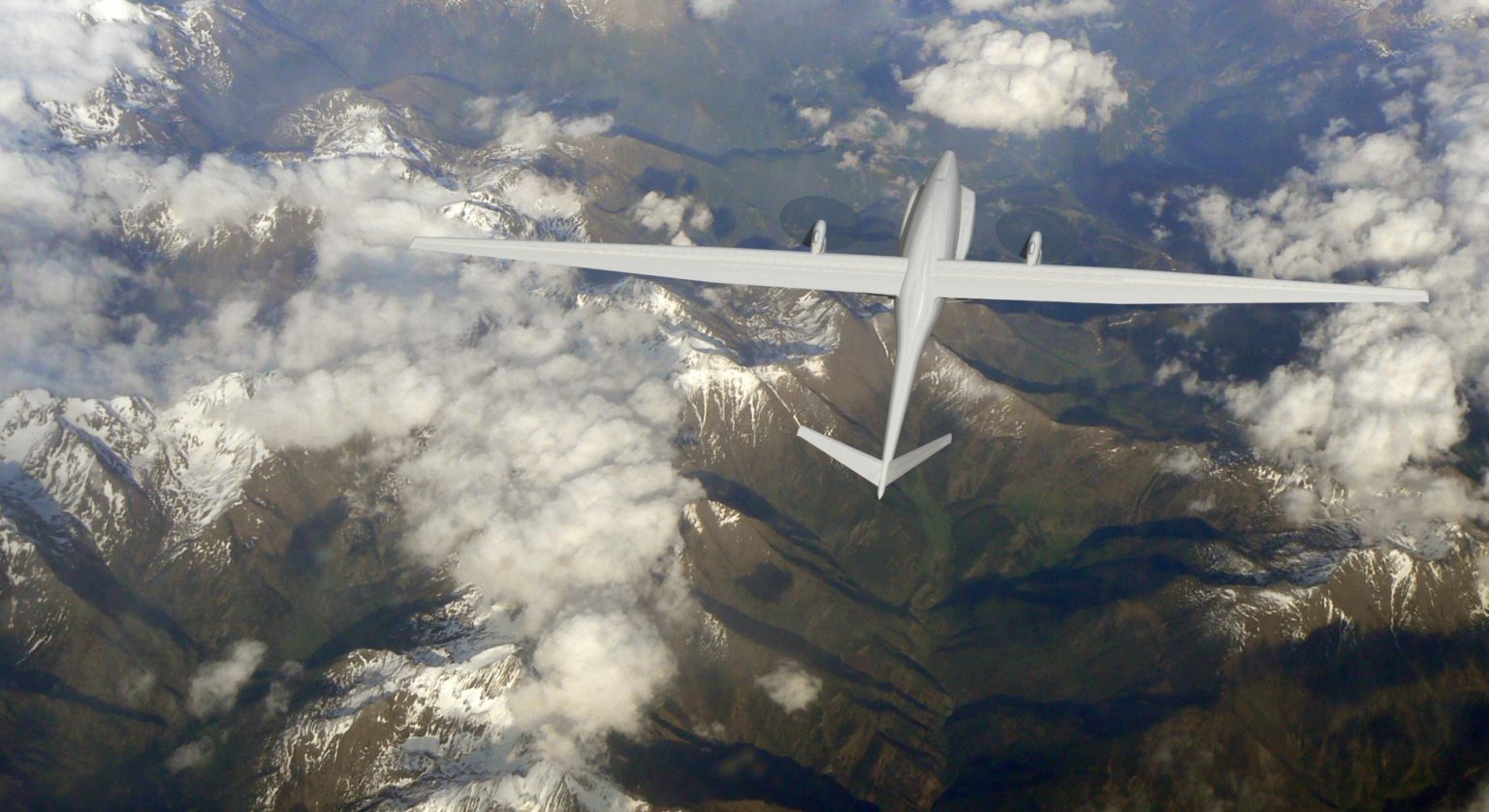 Source: Stratospheric Platforms
The joint team established three-way video calls between the land-based test site, a mobile device operated from a boat and a control site located 950 km away. Further land and heliborne tests demonstrated a user could stream 4K video to a mobile phone with an average latency of 1 millisecond above network speed. Signal strength trials, using a 5G enabled device moving at 100 km/h, proved full interoperability with ground-based masts and a consistent 'five bars' in known white spots.
Richard Deakin, CEO Stratospheric Platforms said, "Stratospheric Platforms has achieved a world-first. This is a momentous event for the global telecoms industry proving that a 5G telecoms mast flying near the top of the earth's atmosphere can deliver stable broadband 5G internet to serve mobile users with ubiquitous, high-speed internet, over vast areas."
Deakin added, "The trial has proved that 5G can be reliably beamed down from an airborne antenna and is indistinguishable from ground-based mobile networks. Our hydrogen-powered 'Stratomast' High Altitude Platform currently under development, will be able to fly for a week without refuelling and cover an area of 15,000 km2 using one antenna."
The successful demonstration that a High Altitude Platform can deliver 5G Internet from the stratosphere means that mobile users can look forward to the capability of 5G mobile internet, even in the remotest areas of the world.
CITC Governor, H.E. Dr Mohammed Altamimi commented "the Kingdom of Saudi Arabia is at the cutting edge of technological innovation and our partnership with Stratospheric Platforms' with the support of the Red Sea Project and General Authority of Civil Aviation (GACA) has demonstrated how we can deliver 'always on', ultra-fast broadband to areas without ground based 5G masts."
……………………………………………………………………………………………………………………………………………………………
Background and Analysis:
SPL was founded in Cambridge in 2014. In 2016, Deutsche Telekom became its biggest single shareholder and launch customer. It came out of hiding in 2020 with a demonstration in Germany of an aerial LTE base station.
Should SPL turn its HAPS vision into a sustainable, commercial reality, it will have succeeded where some much bigger names have failed. Google had a grand vision to offer long range WiFi connectivity from a fleet of balloons.  Project Loon  launched its first – and what turned out to be only – commercial service in Kenya in 2018.   After nine years, Google gave up on Project Loon in 2021.  In 2015 Google also dabbled with a drone-based HAPS service called Project Titan, but that came to an end in 2016.
Similarly Facebook attempted to roll out drone-based connectivity under the Aquila brand in 2016, but threw in the towel two years later.  Facebook then posted what they believe will be "the next chapter in high altitude connectivity."
These inauspicious examples don't seem to have deterred SPL from pursuing HAPS connectivity, and it isn't the only one trying.  This past January, Japan's NTT announced it is working with its mobile arm DoCoMo, aircraft maker Airbus, and Japanese satcoms provider Sky Perfect JSAT to look into the feasibility of HAPS-based connectivity.
So the momentum is building for HAPS based wireless connectivity but it won't go mass market till standards emerge.
References:
https://www.stratosphericplatforms.com/
https://www.stratosphericplatforms.com/news/world-first-5g-transmission/
https://www.prnewswire.co.uk/news-releases/uk-telecoms-company-delivers-world-s-first-5g-mobile-broadband-from-the-stratosphere-879991049.html
https://www.stratosphericplatforms.com/category/news/
https://telecoms.com/513882/5g-haps-inches-forward-with-saudi-trial/
New partnership targets future global wireless-connectivity services combining satellites and HAPS
Facebook & AT&T to Test Drones for Wireless Communications Capabilities
After 9 years Alphabet pulls the plug on Loon; Another Google X "moonshot" bites the dust!
---