Japan's NTT has launched IoT Services for Sustainability, a new stack of products designed to help businesses advance progress against global sustainability initiatives and make data-driven decisions to reduce their carbon footprint through the intelligent use of IoT connectivity. These products include OCR Meter Reading, Water Leak Management, Predictive Maintenance and Environmental Monitoring.
OCR Meter Reading is an on optical-based meter reader to provide near real-time data from any type of meter including water, electricity, and gas. The meter can also be used to read any type of gauge including pressure and temperature.
The Water Leak Management technology provides real-time, IoT-enabled protection against water damage for smart spaces projects.
The Predictive Maintenance platform collects data from sensors to create models that predict when events of interest might occur, including potential downtime, accidents or when something might need to be replaced.
The Environmental Monitoring technology uses sensors to identify the presence of pollutants in the air and water as well as tracking temperature and humidity.
NTT's IoT Services for Sustainability stack incorporates an IT/OT integration and support. This helps organizations to quickly see the benefits of the technology across the entire business following deployment. Benefits include energy cost savings, faster reduction in emissions, advanced operational excellence, and better work enablement across the organization. The stack of products is also supported by NTT's new LoRaWAN network, and its catalog of sensors to measure, monitor and collect data to drive sustainability objectives.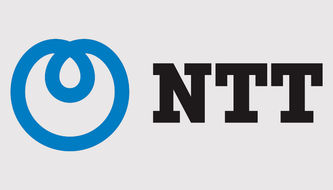 "IoT technologies are an essential tool in the global fight against climate change," said Jeff Merritt, Head of Urban Transformation at the World Economic Forum. "We know what actions are needed to build a more sustainable future and have a robust suite of technologies available to help deliver this impact. As the world looks to accelerate the implementation of these solutions, organizations like NTT will have a critical role to play in helping companies and governments capitalize on this opportunity," he added.
This announcement follows the appointment of two industry veterans to drive growth and momentum across NTT's IoT and sustainability initiatives. Wireless industry leader Devin Yaung has been appointed as SVP of Group Enterprise IoT Products and Services, NTT, bringing over 25 years of technology experience focused on business transformation. Vicky Bullivant has also been appointed as SVP, Group Sustainability, NTT, Bullivant has 25 years of creating and delivering successful sustainability, social, climate and ESG strategies that underpin commercial objectives in fast-paced and evolving business environments.
"Almost two-thirds (61.4%) of CEOs say they're aligning business strategies to the UN's Sustainable Development Goals. Yet only 2 out of 5 businesses have the solutions needed to meet the organization's immediate objectives," said Devin Yaung, SVP of Group Enterprise IoT Products and Services.
"Therefore, it is more critical than ever to prioritize and deliver sustainability solutions for our enterprise customers. Our new stack of solutions will help organizations reach their sustainability goals and improve operations across their business, whether it is reducing waste from manufacturing defects or understanding the carbon footprint of their supply chain. The use of IoT will empower businesses to make decisions in real-time, streamlining processes and transforming the overall sustainability of their business. We're proud to be announcing this offering at such a critical time, and we look forward to driving change alongside our clients to create a more sustainable future."
About NTT Ltd.
NTT Ltd. is a leading, global technology services company. To help our clients achieve their digital transformation goals, we use our global capabilities, expertise, and full-stack technology services delivered through our integrated services platform. As their long-term strategic partner, we help them enhance customer and employee experience, transform their cloud strategy, modernize their networks and strengthen their cybersecurity. And across their transformation priorities, we automate their business processes and IT, drawing insights and analytics from their core business data. As a global ICT provider, we employ more than 50,000 people across 57 countries, trading in 73 countries and delivering services in over 200 countries and regions. Together we enable the connected future.
Visit us at services.global.ntt
References:
https://www.businesswire.com/news/home/20220502005090/en/NTT-Launches-IoT-Services-for-Sustainability
https://www.telecompaper.com/news/ntt-launches-iot-services-for-sustainability-projects–1422921
UK-based Stratospheric Platforms (SPL) claims it's demonstrated the world's first successful High Altitude Platform Satellite (HAPS) based 5G base station.   The 5G coverage from the stratosphere  demonstration took place in Saudi Arabia.
–> That's quite a claim since there are no ITU-R standards or 3GPP implementation specs for HAPS or satellite 5G.  Current 5G standards and 3GPP specs are for terrestrial wireless coverage.
A SPL stratospheric mast – which for the purposes of the demonstration had been installed on a civilian aircraft – delivered high-speed coverage to a 5G mobile device from an altitude of 14 kilometres to a geographical area of 450 square kilometres.
SPL says their The High Altitude Platform (HAP) will be certified from the outset for safe operations in civil airspace. Some attributes are the following:
The HAP will have endurance of over a week on station due its lightweight structure and huge power source.
Designed to be strong enough to fly through the turbulent lower altitudes to reach the more benign environment of the stratosphere, where it will hold-station.
A wingspan of 60 metres and a large, reliable power source enables a 140kg communications payload.
Design life of over 10 years with minimal maintenance, repair and overhaul costs
Extensive use of automation in manufacturing processes will result in a low cost platform.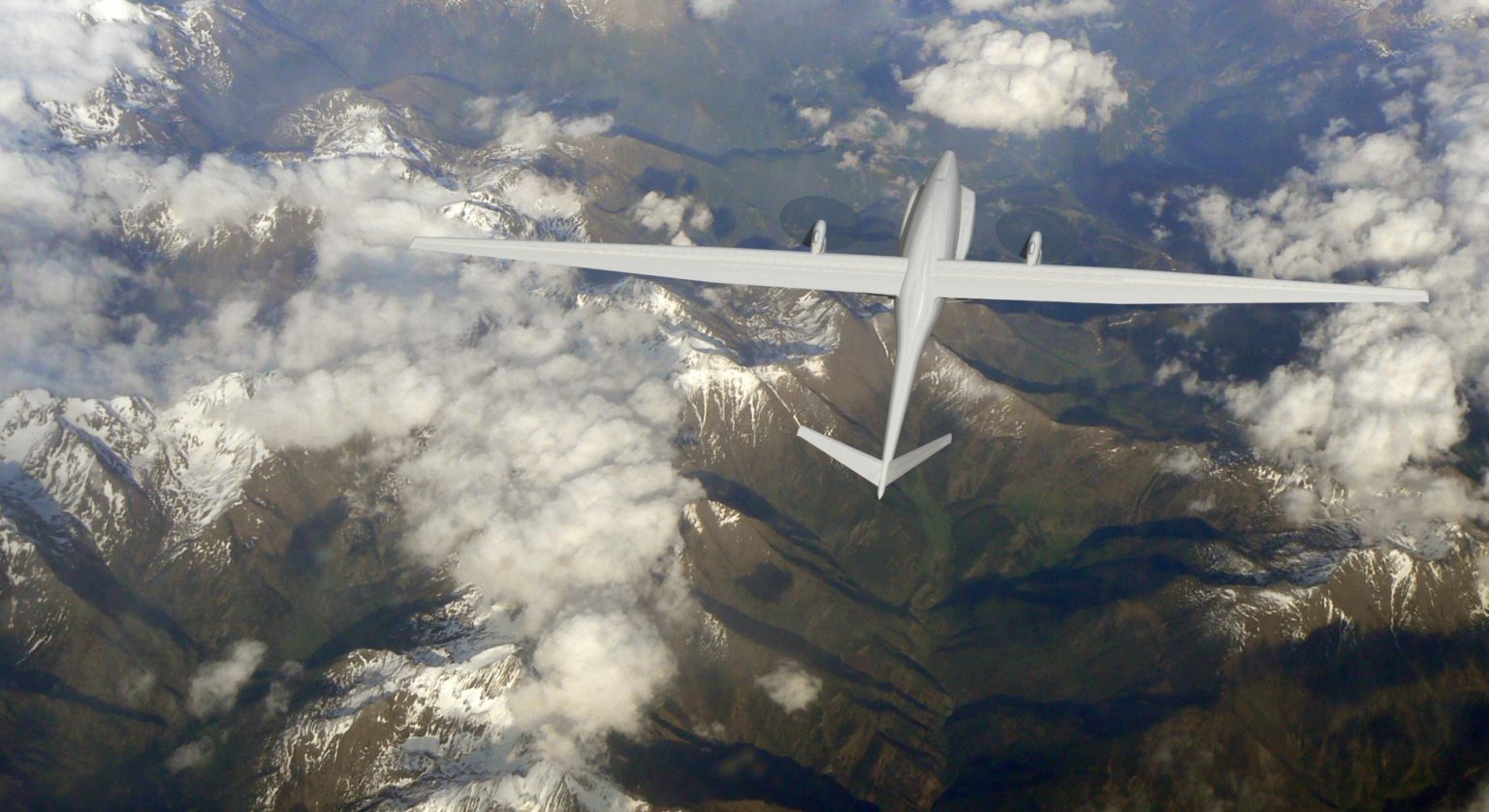 Source: Stratospheric Platforms
The joint team established three-way video calls between the land-based test site, a mobile device operated from a boat and a control site located 950 km away. Further land and heliborne tests demonstrated a user could stream 4K video to a mobile phone with an average latency of 1 millisecond above network speed. Signal strength trials, using a 5G enabled device moving at 100 km/h, proved full interoperability with ground-based masts and a consistent 'five bars' in known white spots.
Richard Deakin, CEO Stratospheric Platforms said, "Stratospheric Platforms has achieved a world-first. This is a momentous event for the global telecoms industry proving that a 5G telecoms mast flying near the top of the earth's atmosphere can deliver stable broadband 5G internet to serve mobile users with ubiquitous, high-speed internet, over vast areas."
Deakin added, "The trial has proved that 5G can be reliably beamed down from an airborne antenna and is indistinguishable from ground-based mobile networks. Our hydrogen-powered 'Stratomast' High Altitude Platform currently under development, will be able to fly for a week without refuelling and cover an area of 15,000 km2 using one antenna."
The successful demonstration that a High Altitude Platform can deliver 5G Internet from the stratosphere means that mobile users can look forward to the capability of 5G mobile internet, even in the remotest areas of the world.
CITC Governor, H.E. Dr Mohammed Altamimi commented "the Kingdom of Saudi Arabia is at the cutting edge of technological innovation and our partnership with Stratospheric Platforms' with the support of the Red Sea Project and General Authority of Civil Aviation (GACA) has demonstrated how we can deliver 'always on', ultra-fast broadband to areas without ground based 5G masts."
……………………………………………………………………………………………………………………………………………………………
Background and Analysis:
SPL was founded in Cambridge in 2014. In 2016, Deutsche Telekom became its biggest single shareholder and launch customer. It came out of hiding in 2020 with a demonstration in Germany of an aerial LTE base station.
Should SPL turn its HAPS vision into a sustainable, commercial reality, it will have succeeded where some much bigger names have failed. Google had a grand vision to offer long range WiFi connectivity from a fleet of balloons.  Project Loon  launched its first – and what turned out to be only – commercial service in Kenya in 2018.   After nine years, Google gave up on Project Loon in 2021.  In 2015 Google also dabbled with a drone-based HAPS service called Project Titan, but that came to an end in 2016.
Similarly Facebook attempted to roll out drone-based connectivity under the Aquila brand in 2016, but threw in the towel two years later.  Facebook then posted what they believe will be "the next chapter in high altitude connectivity."
These inauspicious examples don't seem to have deterred SPL from pursuing HAPS connectivity, and it isn't the only one trying.  This past January, Japan's NTT announced it is working with its mobile arm DoCoMo, aircraft maker Airbus, and Japanese satcoms provider Sky Perfect JSAT to look into the feasibility of HAPS-based connectivity.
So the momentum is building for HAPS based wireless connectivity but it won't go mass market till standards emerge.
References:
https://www.stratosphericplatforms.com/
https://www.stratosphericplatforms.com/news/world-first-5g-transmission/
https://www.prnewswire.co.uk/news-releases/uk-telecoms-company-delivers-world-s-first-5g-mobile-broadband-from-the-stratosphere-879991049.html
https://www.stratosphericplatforms.com/category/news/
https://telecoms.com/513882/5g-haps-inches-forward-with-saudi-trial/
New partnership targets future global wireless-connectivity services combining satellites and HAPS
Facebook & AT&T to Test Drones for Wireless Communications Capabilities
After 9 years Alphabet pulls the plug on Loon; Another Google X "moonshot" bites the dust!
by Shahid Ahmed of NTT
Introduction:
For most countries, the public 5G networks are expected to enable users to experience a whole new level of connectivity. Enterprises are wanting to make the most of the network as well. While the public 5G networks do offer enterprise solutions and services, a private 5G network might just be the better option for them.
Why should enterprises consider a private 5G network?
…………………………………………………………………………………………………………………………….
As enterprises continue supporting wider digitization, the demands on secure and reliable connectivity solutions are increasing. NTT recently partnered with the Economist Impact and interviewed over 200 CIOs globally, and our findings show they expect to benefit from the improved data control, privacy, and security as the most anticipated outcomes of implementing private 5G networks followed closely by improving workforce productivity through automation.
Advanced connectivity is an essential element for industrial automation applications in manufacturing facilities, Automotive, Hospitals, and Warehousing Facilities. Hence, private 5G networks provide a single network for mission-critical operational technology (OT) using micro-slicing to support manufacturing workflow automation, autonomous guided robots, and machine vision AI applications.
For most industrial applications, the cost of ownership for private 5G wireless is better than alternative technologies operating in an unlicensed spectrum. The TCO of private 5G wireless networks is lower (when compared to WiFi) because these networks provide wider (especially outdoor) coverage requiring far fewer access points which means less overall infrastructure to install and manage.
What are the biggest challenges when it comes to effectively integrating private 5G into existing infrastructure and applications?
Through NTT's recently conducted CIO survey alongside secondary research, our findings revealed that the most common (44%) barrier to deploying private 5G networks is integrating the technology with legacy systems and networks. The complexity surrounding the deployment and management of private 5G networks was also cited as another significant barrier by 37% of respondents given that 5G technology is still in the early stages of its adoption lifecycle. Employees lacking the technical skills and expertise to manage 5G networks was the third most common barrier facing 30% of firms.
In view of these challenges, organizations could consider outsourcing their private 5G deployment to a managed service provider who will have the expertise when it comes to implementing private 5G networks. This is likely to be the most common approach to private 5G adoption, preferred by 38% of survey respondents. Buying a private 5G network 'as-a-service' can accelerate the adoption process and offer a better end-user experience and return on investment for companies.
Additionally, it is important to integrate the private 5G network into business operational workflows. For example, in cases such as safety and maintenance, these business processes and employee and machine workflows must be directly integrated into the network.
………………………………………………………………………………………………………………………
How is NTT helping enterprises with their private 5G adoption? Are there any use case examples to share?
We have a range of commercial out of the box use cases and device solutions available; for example, autonomous guided robots, machine vision worker safety PPE detection, machine vision AI smart factory and smart building solutions, group communication Push to Talk (PTT), AR/VR connected workforce, and automate manufacturing workflow solutions. These are just some examples of use cases NTT has curated internally or together with our partners.
NTT's private 5G (P5G) fully managed Network as a Service (NaaS) solution is ideally suited for enterprises in need of better security, data management, and privacy supporting their wider enterprise digitization initiatives. NTT further provides system design and integration services to integrate the network existing systems and application and network management upon completion of the network. The solution is pre-integrated with leading network suppliers, offering clients the flexibility to seamlessly work with any industry-certified applications.
When it comes to cybersecurity, will private 5G enable enterprises to have better visibility and control over their network?
Security is the main draw for enterprises when it comes to private 5G adoption. This was also one of the key findings from the Economist Impact survey with 83% of executives citing it as the number one reason why they wanted to build a private 5G network.
Private 5G enabled networks are built around Zero Trust (ZTNA) principles leveraging SIM-based (multi-factor) authentication and authorization, enhanced end-user data encryption, enhanced authentication, and data encryption between network sub-components and network slicing.
Together, these enhancements provide end-to-end security and strict access control, through device authentication and protecting sensitive data with network isolation. It enables true granular micro[1]slicing capabilities where traffic within the facilities and warehouses can be segmented according to enterprise IT/OT SLA needs.
Lastly, the 5G network has been making headlines in the US over concerns it can affect aircraft radar. Should businesses be concerned if a private 5G network might affect other machinery in their plants?
With regards to concerns relating to 5G networks affecting aircraft radar, discussion among wireless carriers as well as the airline industry and regulators are still ongoing, and it is too early to speculate on the way forward.
Private 5G networks in the US are different than Public 5G. Additionally, most private networks in the US will leverage the CBRS band which is an FCC-approved and shared band, much further removed from the frequencies used for aviation altimeters systems while operating at much lower power than public 5G networks.
Similarly, the risks of deploying private 5G to an organization's machinery is unlikely – and because the networks are custom, the individual network can be configured properly so there is ZERO RISK. Companies may benefit from leveraging a managed service provider who will be able to manage the infrastructure, implementation process, and any ongoing operational risks.
References:
https://techwireasia.com/2022/02/enabling-more-enterprise-use-cases-with-private-5g-networks/
---