Ericsson focuses on private 5G in China due to national directives
Ericsson will shift its focus towards helping Chinese businesses to build their own private 5G networks, according to an excerpt from a report by Caixin Global. The news outlet cited remarks by Fang Ying, president of Ericsson's China operations, at a news briefing on 22 June. Fang said there are growth opportunities in the private 5G networks sector after the aggressive pace of construction in 5G infrastructure nationwide over the past three years.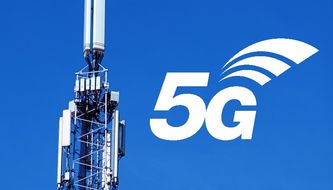 Dell'Oro Group's Stefan Pongranz explains this increased focus on private 5G in China are stimulated by several key national directives:
(1) The Made in China 2025 Initiative, which pushes for greater usage of industrial robotics and automation in 10 key strategic sectors,
(2) The Internet Plus Plan, an initiative to transform, modernize, and equip traditional industries with more advanced technologies, and
(3) Set Sail Action Plan for 5G Applications, which targets 3,000 private industrial networks and a 35% 5G penetration rate in large industrial enterprises by 2023.
Huawei, Ericsson, and Nokia are all reporting some initial success with private 5G industrial opportunities.  Verizon has explored multiple solutions and found that Celona's 5G LAN technology is easy to scale downward, could be setup in hours, and straight-forward to integrate with the existing LAN.
Perhaps more importantly, the RAN is just one piece of the private 5G puzzle. While there is limited data at this juncture to suggest that the average private RAN network as a share of total cost of ownership (TCO) will be materially different than the public RAN share (10% to 15% of total TCO), it is safe to assume that the value, the role and the importance of the RAN will differ significantly depending on the segment and the use cases.
In short, it is still early days when it comes to private 5G. But the opportunity is large and private 5G is projected to surpass $1 billion by 2025. Optimized private solutions and services will play an important role simplifying and accelerating private LTE and 5G. And if Cisco and AWS are right, it will be interesting to see how the private 5G ramp will impact the RAN vendor dynamics.
References:
https://www.caixinglobal.com/2022-06-23/ericsson-to-drive-growth-in-china-through-private-5g-network-plan-101903257.html
https://www.fiercewireless.com/private-wireless/private-5g-ecosystem-improves-especially-china-pongratz
---