More KPN customers use fiber vs copper for broadband services in Nederlands
Dutch network operator KPN announced a new milestone on its fixed network: more customers are using fiber services than the old copper infrastructure for the first time. The disclosure was made in an internal announcement obtained by Telecompaper.  KPN is seeing a steady increase in fiber orders in its consumer/residential market.  The company said around 65% of orders are fiber and 35% for services on copper lines (DSL or POTs).
According to the Q1 Dutch Consumer Broadband report [1.], KPN had roughly the same number of residential DSL and fiber subscribers at the end of March, with just over 1.3 million lines each. While it has been adding fiber optic subscribers steadily each quarter, DSL losses remain slightly greater when including its second brand.  The total consumer fixed broadband base has been flat (0% growth) over the past year.
Note 1. This Telecompaper report analyses developments in the first quarter of 2022 in the Dutch market for broadband internet access, focusing on consumer connections. The report further includes data on developments, fixed market revenues and broadband revenues. The findings are compared with results from previous periods. The analysis is based on Telecompaper's continuous research into the development of the Dutch broadband communication services market. The focus is on cable network operators (Ziggo, Delta, Caiway), DSL providers (KPN, T-Mobile, Tele2, Online.nl, Budget Thuis) and FTTH providers (including KPN, T-Mobile, Caiway, Delta, Tele2, Online.nl, Budget Thuis).
…………………………………………………………………………………………………………………………………………………………………………………………………………………………………………………………………..
Babak Fouladi, KPN's Chief Technology & Digital Officer and member of the Board of Management, spoke at the  Telecom Insights 2022 conference in May.  He said:
"Telecom networks are essential and vital, and we do not only literally ensure that the world remains connected to everything and everyone. Our networks also support massive digitization, essential in crisis situations since online access is often the only door to the outside world and contact with others. Our networks enable people to work from home, study online or continue doing business. In addition, the digital infrastructure contributes to the global economy and to keeping healthcare and education affordable. And our infrastructure makes a structural contribution to reducing CO2 emissions, the use of fossil fuels and cleaner air. Digitization is more and more important as accelerator for sustainability."
He concluded his speech with an appeal to the Dutch telecom sector: "Let's make the Netherlands the best connected country in the world! Let's make it happen, together."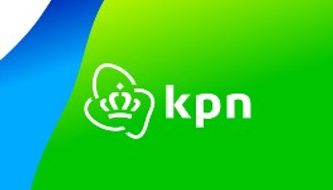 References:
https://www.telecompaper.com/news/kpn-reaches-more-fibre-than-copper-customers-for-first-time–1430803
https://www.overons.kpn/nieuws/en/lets-make-the-netherlands-the-best-connected-country-in-the-world/
---